#HealthBytes: 5 Ayurvedic superfoods you must include in your diet
#HealthBytes: 5 Ayurvedic superfoods you must include in your diet
Aug 22, 2019, 12:32 pm
2 min read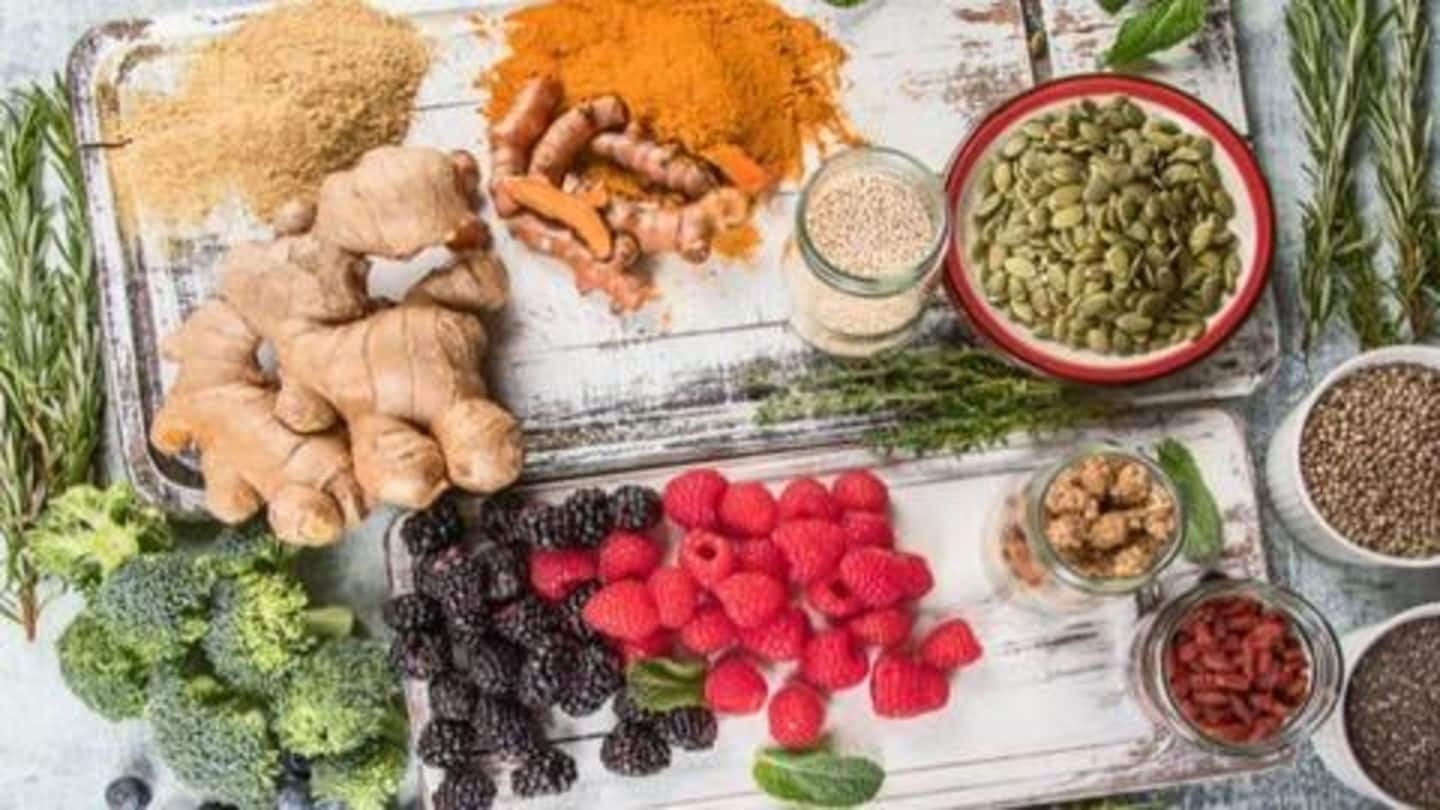 The age-old Indian medicinal practice of Ayurveda has lately become a global phenomenon. Among other aspects, Ayurveda puts special emphasis to what we consume. Ayurvedic foods are known to have amazing health benefits. They can help boost our immunity, detox the body, enhance physical and mental strength, and aid in digestion. Here are 5 Ayurveda-approved superfoods that must be part of your daily diet.
Amla = Anti-aging benefits
A popular fruit in the subcontinent, Amla, or the Indian gooseberry, is being used in Ayurvedic practice since long. Packed with Vitamin C, powerful antioxidants, iron and calcium, Amla offers many amazing anti-aging health benefits. Regular intake of Amla can result in better eyesight, golden-glowing skin, improved immunity, and stronger, shinier hair. Further, it also enhances digestion and aids in weight loss.
Tulsi holds a special place in Ayurveda
An inevitable part of the Ayurvedic medicine, Tulsi, or the holy basil, is a boon for health. A naturally effective stimulant for the mind and the body, Tulsi helps reduce stress and anxiety, improves immunity, and controls blood-sugar and cholesterol levels. Additionally, Tulsi is beneficial for the skin, and helps treat acne, and other conditions such as worm infections, rashes and itchiness.
The champion ingredient in Dabur's Chyawanprash
One of the major ingredients that go into the making of Dabur's popular immunity-boosting dietary supplement mixture- Chyawanprash, is Ashwagandha, or the Indian ginseng. It effectively helps fight stress, anxiety, and fatigue. Plus, it keeps blood pressure in check, lowers cholesterol, and curbs risk of heart disease. What's more? It is also known to boost testosterone and improve potency among men.
Reap the health benefits of Ginger and Turmeric
Ginger: Packed with essential antioxidants, ginger has unbelievable anti-inflammatory properties. It helps improve appetite, and enhances digestion by fighting intestinal pain, gas, and bloating. Turmeric: With powerful anti-fungal and anti-bacterial qualities, turmeric can effectively treat skin problems, and is good for detox. It is a superb solution for diabetics, as it reduces blood-sugar levels. No wonder, turmeric milk has become a world-renowned superfood lately!