Here are top ways to save money on home decor
Here are top ways to save money on home decor
Written by
Varnika Sharma
Nov 13, 2021, 01:00 am
3 min read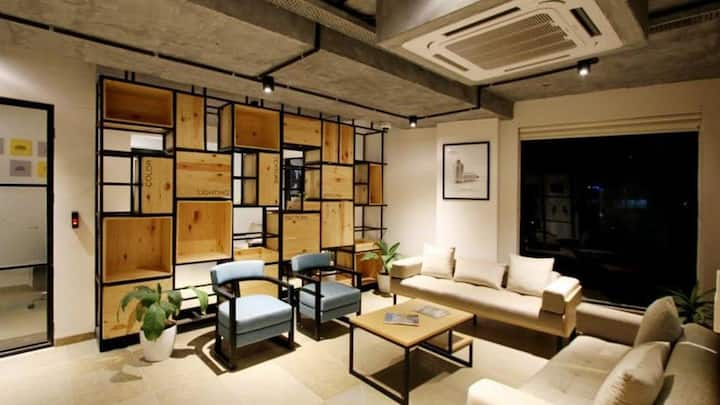 Decorating a home aesthetically is a tough task and may not be feasible for all of us. But don't worry, you just have to be a little creative and patient to redo your house and ensure that it does not burn a hole in your pocket. In case you are wondering, here are some ideas on how to keep your expenses under control.
Well, our living environment greatly influences our mood.
However, the need to save those pennies is crucial for greater security in the future. Moreover, your savings will allow you to keep updating your home with new decor tweaks that you may want to make later.
All it takes is a little mindfulness and believe it or not, going with a plan always helps.
Shop off-season and avail discounts, other offers
You might get all excited when those start of the season schemes and sales are announced but do not fall for that trap. Companies and manufacturers may inflate their prices and then offer discounts. So, it is always better to buy off-season when their sales are low when a 50% slash on the MRP is actually half the price of a particular thing.
Repaint your walls for a fresh look, choose colors wisely
Repaint your walls and this is a trick that many interior decorators use and recommend. Your home will surely look new after this and if you choose the right colors, your walls will radiate positive vibes. The best tip is to avoid colors that are too bright for your eyes. Smooth colors like beige and light brown might look cozy, aesthetic, and graceful.
Fill some of the space with plants
Plants are not just for visual beauty. Some studies have said that indoor plants can make you feel fresh and increase your productivity. Plants are also pretty affordable to buy and if you want to save more here, you can buy the seeds of your choice and grow your own plants. Additionally, you can opt for easy-to-care plants like aloe vera and other succulents.
Other useful tips for a budget-friendly decor
To avoid unnecessarily filling up space in your home, opt for a "less is more" approach as a spacious and minimalist home is the most comfortable way of living. Also, instead of buying photo frames online or from stores, you can opt for making your own. Good at photography? Just go and get your clicks framed and make a picture wall. Thank us later!