World Consumer Rights Day: History and 6 basic consumer rights
World Consumer Rights Day: History and 6 basic consumer rights
Mar 15, 2022, 11:06 am
2 min read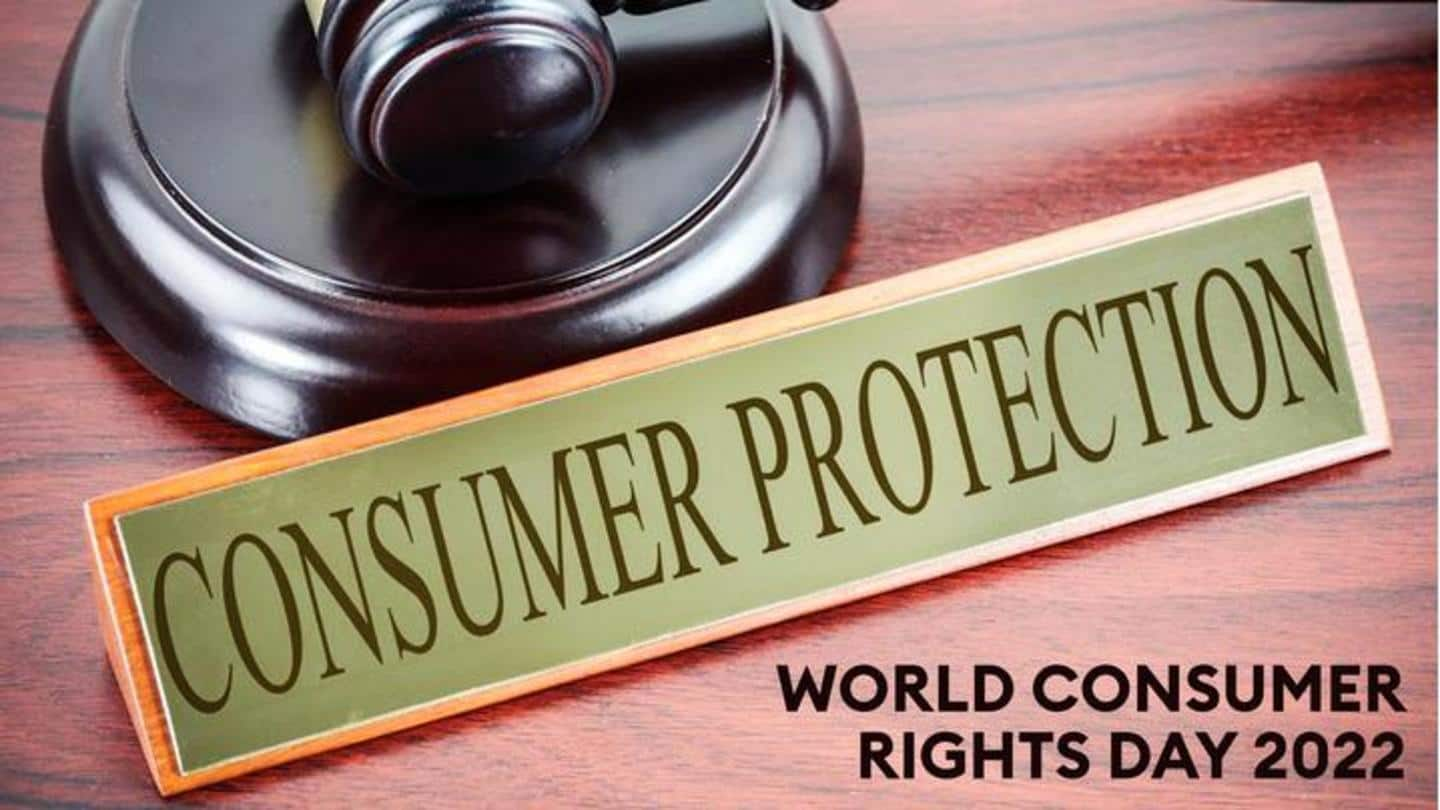 Every year, World Consumer Rights Day is celebrated on March 15 to make consumers aware of their rights and needs. The day highlights the need to protect the consumers and empower them. It also points out the market malpractices that sabotage consumer rights. The Consumer Protection Act was enacted by the Government of India in 1986 that defines some basic rights of every consumer.
Former US President, late John F Kennedy, spoke to the US Congress on March 15, 1962, about the issue of consumer rights. Speaking about the right to safety, right to be informed, right to choose, and right to be heard, he became the first world leader to take up the matter. The day was officially commemorated for the first time in 1983.
This year's theme for World Consumer Rights Day is "Fair Digital Finance." The theme highlights the risks associated with digital payments that are becoming popular in recent times. Digital banking consumers will possibly cross 3.6 billion by 2024. The theme has been decided by the Consumers International Organization to protect and empower consumers by planning digital financial products and services and creative regulatory approaches.
Right to Education and Right to be Heard
1. Right to Education: Every consumer has the right to gain information about the product or service through educational and informational programs and materials to make a better purchase decision. 2. Right to be Heard: Consumers are free to complain against any product and service and advocate their interests. Their interest should receive due consideration at relevant consumer forums.
Right to Redressal and Right to Safety
3. Right to Redressal: A consumer has the right to seek redressal in case they face any inconvenience, cheating, and damage caused by unfair trade practices and exploitation. 4. Right to Safety: Consumers have the right to be protected against the marketing of goods that are dangerous and unsafe to life and property. It covers domestic appliances, healthcare, automobiles, pharmaceuticals, housing, etc.
Right to Choose and Right to Information
5. Right to Choose: Consumers have the right to have access to a large variety of goods and services at competitive prices so that they can differentiate between the quality and be assured. 6. Right to Information: This right protects consumers against misleading information and unfair trade practices by keeping them informed about the product quality, quantity, prices, standard, purity, and potency.