Largest seizure in Mumbai: Woman held for smuggling 523 tortoises
Largest seizure in Mumbai: Woman held for smuggling 523 tortoises
Written by
Pallabi C Samal
Sep 07, 2018, 06:44 pm
2 min read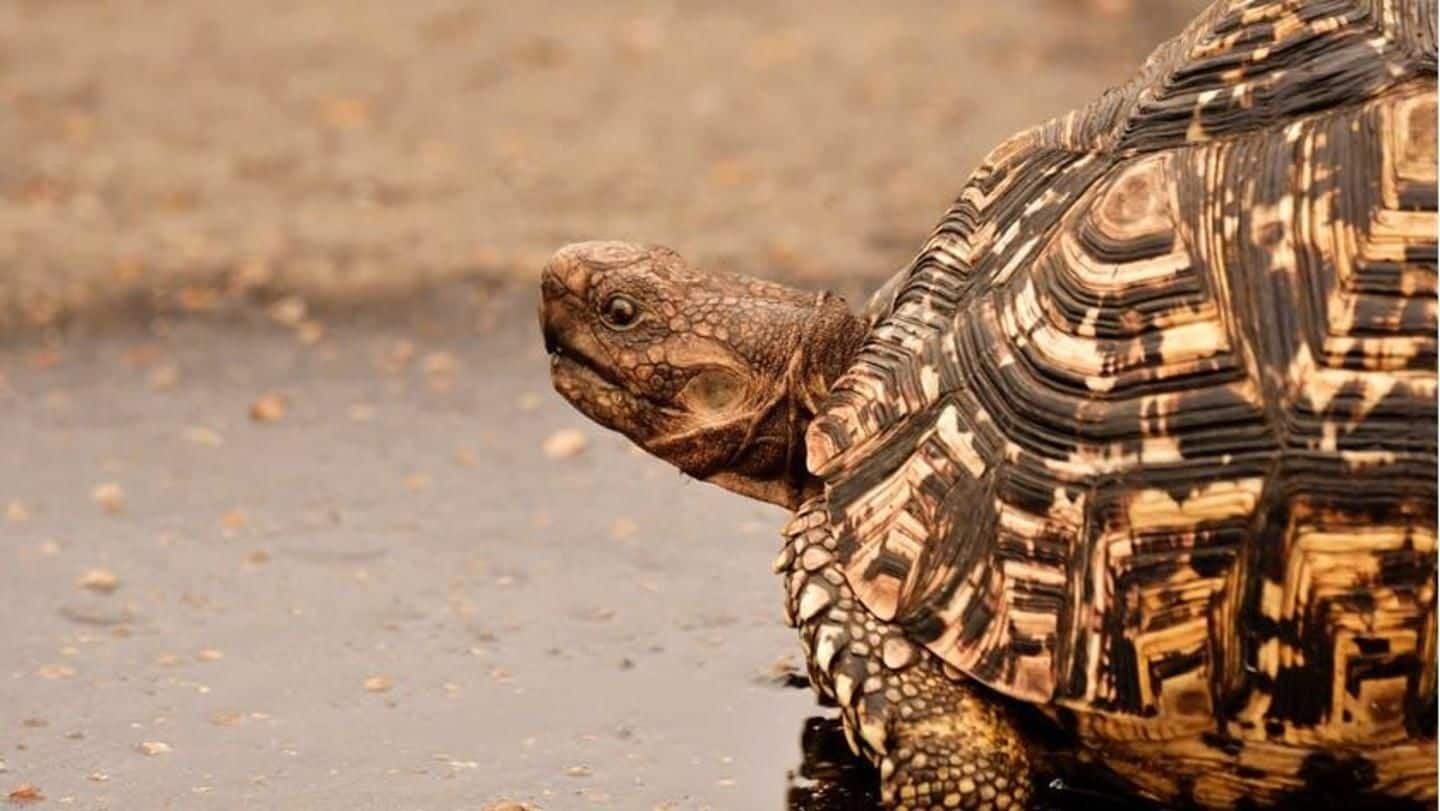 A 42-year-old was intercepted at a Mumbai station yesterday afternoon and a whopping 523 tortoises were retrieved from her. The woman was traveling from Andhra Pradesh with her two children to evade suspicion of authorities, who were sent back to their native after her arrest. This is so far the largest seizure in Mumbai, said a Wildlife Crime Control Bureau (WCCB) official.
She was arrested at Lokmanya Tilak Terminus in Kurla
Officials said the woman was traveling with three bags, all of which contained the tortoises. She had boarded a train from Anantpur, Andhra Pradesh and when it reached the Lokmanya Tilak Terminus (LTT) in Kurla at 3PM, she was apprehended. This was done in a joint operation by over 17 officials of the WCCB, Directorate of Revenue Intelligence (DRI) and Thane forest department.
After her arrest, her children were sent back to Anantpur
WCCB regional deputy director M Maranko said DRI had given them an input, after which action was taken. "She had her seven-year-old son and 13-year-old daughter with her," he said, adding after her arrest, they "ensured her children were sent back to Anantpur." Preliminary interrogation hasn't revealed if she was a carrier or a supplier but the "idea is to find out the source."
"The lady may have sourced the turtles from Andhra Pradesh"
Meanwhile a senior DRI officer guessed "the lady may have sourced the turtles from Andhra Pradesh," but added, "Investigation about its origin is on." Tortoises, a protected species in India, are bought for Rs. 800/900 per pair from the wholesalers that later get sold for Rs. 3,800/4,000 per pair. Since many animals die in transit, smugglers are now taking help of apps, Maranko said.