1,054 streetlight poles in Mumbai are "extremely dangerous"!
1,054 streetlight poles in Mumbai are "extremely dangerous"!
Jul 27, 2018, 06:43 pm
2 min read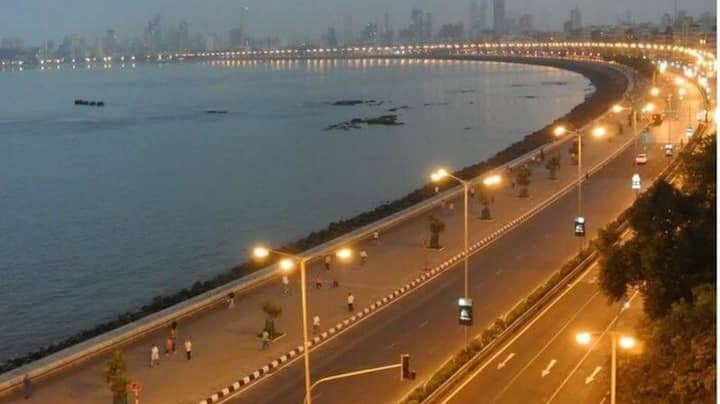 Mumbai will be in dark for the forthcoming days. No, it's not due to an elongated solar eclipse, but because 279 streetlights have already been removed from the streets. More might be removed. This is because a six-month inspection found that a stunning 1,054 poles are heavily corroded and are 'extremely dangerous'. Their necessary replacement is, however, stuck in bureaucratic tangles, rued officials.
'Dark patches better than risky street poles'. What about safety?
Brihanmumbai Electric Supply & Transport Undertaking (BEST), which maintains the streetlights, reasoned it's better to be safe than sorry. "We thought it best to deal with dark patches rather than run the risk of these poles falling on pedestrians," said an official, not adding how the dark patches would ensure the safety of women. This stop-gap measure has left many areas in darkness.
Ideally, all streetlight poles should be checked every 3 years
Ideally, BEST should maintain all the city's 33,000 streetlight poles, during which they should check the 'cement apron' at the bottom for corrosion. A streetlight pole has a shelf-life of 15 years; maintenance should be done every 3 years. The heavily-corroded light poles surely prove BEST hasn't done its duty. Meanwhile, it's also playing the ego game by rejecting a supplier for 'laid-back attitude'.
'Company laid-back in their delivery, so canceled the deal'
While explaining the situation, Chairman of BEST Committee, Ashish Chemburkar, said that they were to procure 3,000 streetlight poles from a supplier. However, they rejected the deal in May this year. "The company has been very laid-back in their delivery. The previous orders have been delayed for three to four months," Chemburkar said, adding the rejection "will be a lesson to the company."
600 streetlight poles have been ordered using general manager's power
However, some dissenting BEST officials said currently, the poles are more necessary than punctuality, adding that the supplier-company has already been penalized. Since the Chemburkar-led committee rejected the deal, BEST planned to use an alternative: the general manager's official power to buy commodities of up to Rs. 50L. Using that, 600 poles have been ordered, the delivery of which is expected within a fortnight.