City of Dreams all set to welcome 2017
City of Dreams all set to welcome 2017
Dec 31, 2016, 03:43 pm
3 min read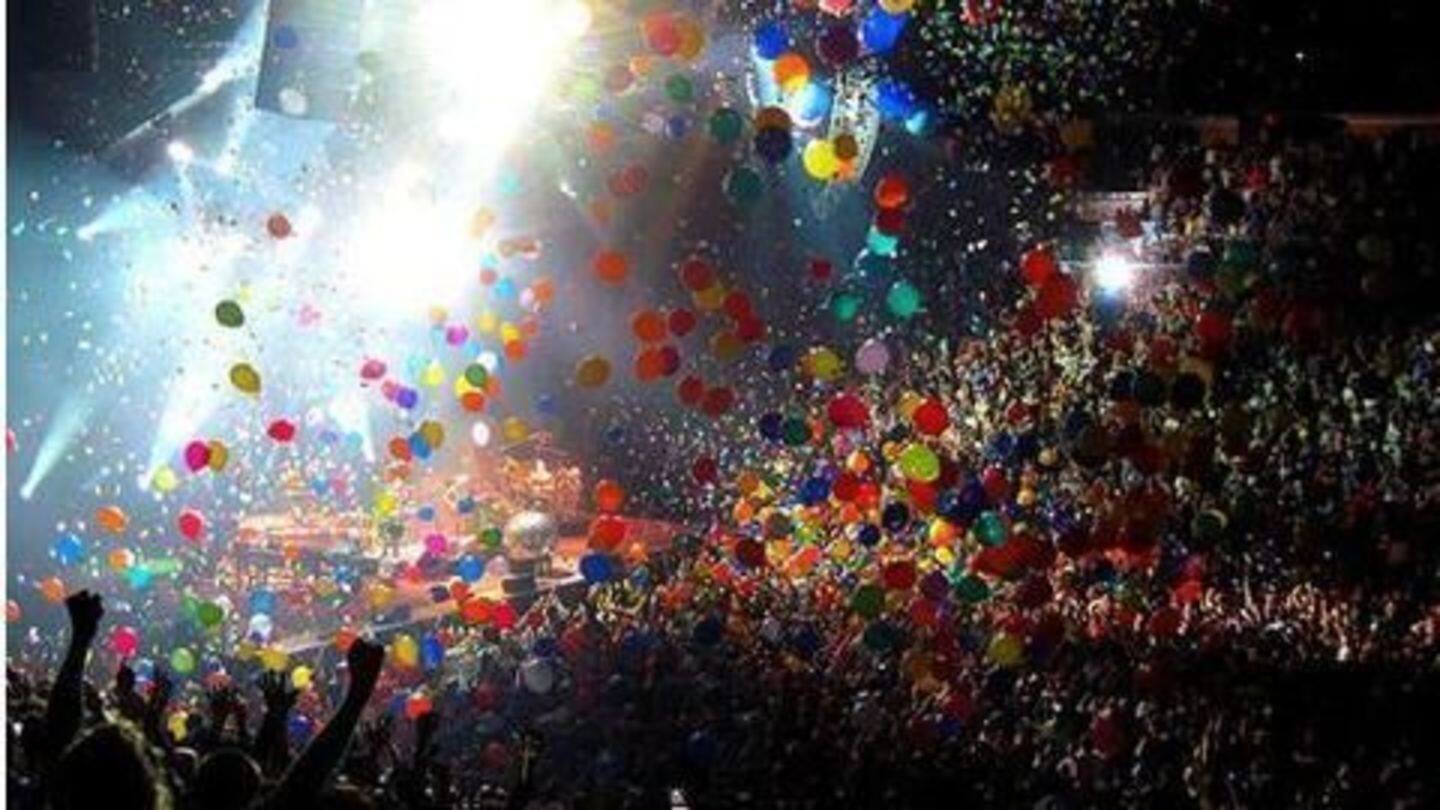 Mumbai has all its plans chalked out to welcome 2017. 50,000 police personnel are on their guard to keep the city safe as Mumbaikars roll out carpet for the New Year. Meanwhile, Mumbai's air quality may play spoilsport in the New Year celebrations. And, raise a toast but only inside the four walls, orders the court. Tap in for more details.
Mumbai police to have a busy day on December 31
As many as 50,000 police personnel will be guarding Mumbai as the world will ring in the New Year. To keep the city safe and merriment smooth, weekly offs and leaves of police officials have been cancelled. Anti-terrorism cell will be keeping a close watch on the affairs along with the Quick response team. Security has been beefed at airports and tourist spots.
2017 will not exactly be a 'fresh' start for Mumbaikars
Experts have predicted a 'very poor' air quality in the city in the coming few days, with air quality index to remain around 302. Malad and Navi Mumbai will be the worst affected with bad air quality while Worli and Bhandup will fare the best in this department. Moderate wind speed is believed to be the reason for increase in pollution levels.
Former Union minister Eknathrao Patil dies at 84
Eknathrao Vikhe-Patil, former union minister and prominent Congress leader passed away at the age of 84 at his Loni village residence, on Friday. Though a Congressman all his life, Patil contested Lok Sabha election on Shiv Sena ticket in 1998 and held the portfolio of Minister of state for Finance in the NDA government. His son is the Leader of Opposition in state assembly.
No 'clinking of glasses' at Gymkhana lawns on 31Dec
The Bombay Gymkhana approached the High Court for seeking permission to serve booze on lawns of the club during New Year celebrations. Vacation bench of the court refused to admit the plea, seeing no "urgency" in it. Court said that the members could "do without alcohol on the lawns for one evening' when the club has the permission to serve liquor inside the club.
17 crossovers to be removed from tracks to increase punctuality
Struggling with punctuality, Western Railway has decided to do away with 38 redundant points, including 17 crossovers, which reduce the train speed. Crossovers are crossings which help trains to switch tracks. Speed of the train at crossovers is restricted to 30kph which affects the punctuality. Railways will ensure alternate routes and impact on failures before removing the crossovers at stations like Bandra and Bhayander.
Higher FSI sought by Vipassana foundation
Constructor of the giant pagoda at Gorai in Borivali, the Global Vipassana Foundation has written to the MMRDA, asking for a higher FSI. The Foundation is planning to build a soundproof meditation hall and has sought exemption from premium on extra FSI. Environmentalists have opposed this saying that the Foundation had damaged the mangroves and extra FSI will encourage this culture among others too.
Two-wheelers more fatal than four-wheelers
A report by the National Crime Records Bureau has revealed that more people lost lives due to accidents by bikes than by four-wheelers in 2015. 146 deaths happened because of two-wheeler mishaps against 130 by four-wheelers. Mumbai witnessed an increase by 125% in deaths by unidentified vehicles in 2015. 611 fatal casualties occurred in road accidents in 2015 according to the report.