COVID-19: Mumbai records lowest active caseload in almost two years
COVID-19: Mumbai records lowest active caseload in almost two years
Written by
Pratyush Deep Kotoky
Feb 22, 2022, 01:01 pm
2 min read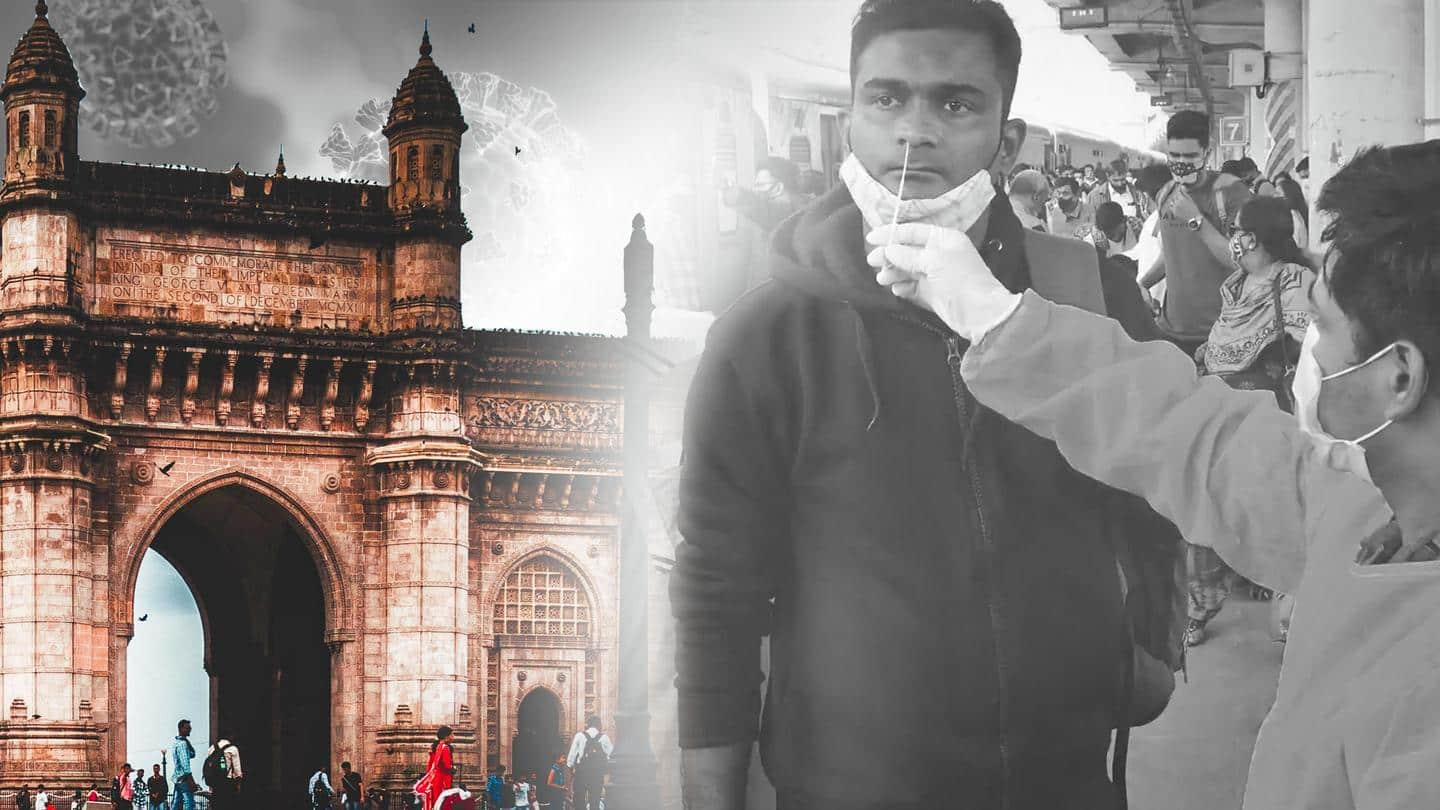 Mumbai has recorded the lowest active COVID-19 cases since April 2020, when coronavirus cases started to rise in the city for the first time. On Monday, active cases in Mumbai stood at 1,415, a sharp drop from 1.17 lakh a month ago. Notably, the figure was 1,478 in the city on April 14, 2020, at the beginning of the pandemic.
Why does this story matter?
This comes as the COVID-19 situation in India is improving across the country.
On Tuesday, new COVID-19 cases in Maharashtra also dipped below the one-thousand mark for the first time after weeks.
Maharashtra was reporting cases in lakhs last month when India was hit by the third wave of coronavirus, driven by the highly contagious Omicron variant.
Highest and lowest active cases in Mumbai
In the first wave, the active cases in Mumbai were highest on September 18, 2020, at 34,136. The lowest active caseload was on February 11, 2021, at 5,252. During the second wave, the highest active cases were 92,464 on April 11, 2021. The lowest was on December 8 at 1,652. In the third wave, Mumbai's highest active cases were 1,17,437 on January 9.
Mumbai's death toll increased from three digit to five digit
Meanwhile, the cumulative deaths due to COVID-19 in the city increased from 111 on April 14, 2020, to 16,888 on Monday. Similarly, the number of patients recovered during the same period also increased from 164 to 7,40,421.
COVID-19 situation in Maharashtra
Maharashtra--one of the worst COVID-19-hit states in India--reported 806 new cases and four fresh fatalities on Monday. With 2,696 fresh discharges on Monday, the number of total recoveries climbed to 76,97,135 in the state. The active caseload in the state currently stands at 14,525. The total COVID-19-related fatalities in the state are recorded at 1,43,586.