'Bar busting' ex-Mumbai police chief Arup Patnaik forays into politics
'Bar busting' ex-Mumbai police chief Arup Patnaik forays into politics
Written by
Pallabi C Samal
Apr 19, 2018, 02:45 pm
2 min read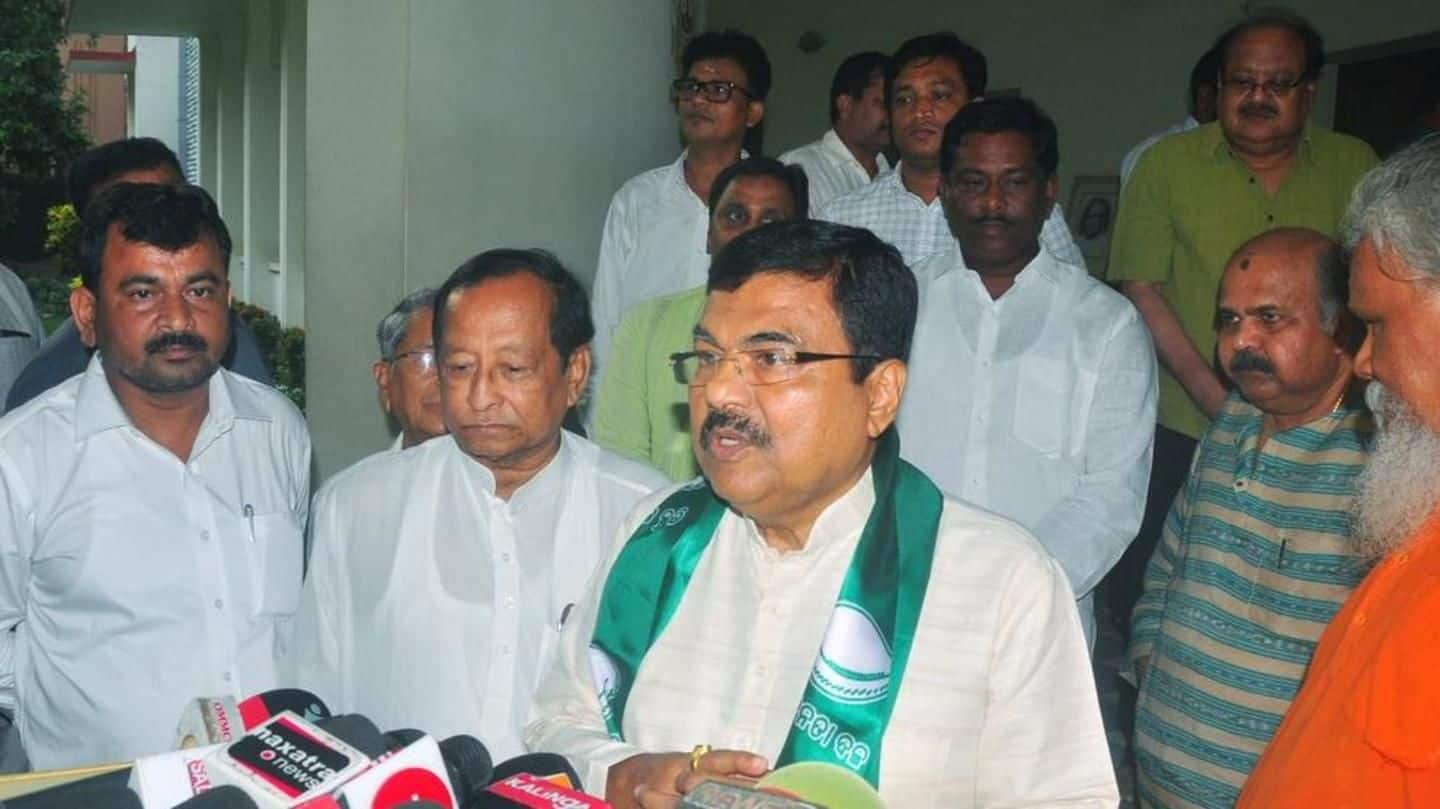 Former Mumbai police chief Arup 'bar busting' Patnaik made his foray into politics yesterday. He joined his native state Odisha's ruling party BJD in presence of the party president and CM Naveen Patnaik. The 1979-batch IPS officer is known for fearlessly raiding Mumbai's bars, along with hockey stick-wielding cop Vasant Dhobale, and rescuing several trafficked girls from prostitution rackets being run in those organizations.
Exemplary career: 1991 Lokhandwala shootout, 1992 Mumbai riots, 1993 blasts
Arup came to limelight for his role in the infamous Lokhandwala shootout (1991) and the 1992 Mumbai riots. He was also part of the investigation team for the 1993 Mumbai serial blasts case. In 2003, he was conferred with the President's Police Medal. After his retirement in 2015, he joined the Konark Cancer Foundation that helps Odisha's cancer-ridden patients going to Mumbai for treatment.
'Arup may contest Lok Sabha polls from Puri or Bhubaneshwar'
Hailing Arup as 'a tremendous asset to the party', Naveen Patnaik welcomed him to the party. Immediately after his joining, there were speculations that he may contest the 2019 Lok Sabha polls from either Bhubaneshwar or Puri. However, Arup was evasive in his response. "I will give my best in any work I am assigned by the party," he said.
Arup follows former colleague Satyapal Singh's footsteps
He is the second former police commissioner to join politics after his colleague Satyapal Singh, who contested the 2014 polls from Baghpat on a BJP ticket and is now a junior minister. In the induction meeting organized at Naveen Niwas, Arup said that after serving Maharashtra for 36 long years as a police officer, he now wants to serve the people of his state.
The other connection: Both had once been Mumbai police commissioner
In 2012, Arup was removed as the Mumbai police commissioner and was succeeded by Satyapal Singh. Several opposition parties including MNS chief Raj Thackeray had demanded his ouster for allegedly failing to control the Azad Maidan riots. However, others termed his removal a political conspiracy.