Mumbai's iconic Air India Building getting sold?
Mumbai's iconic Air India Building getting sold?
Written by
Pallabi C Samal
Jun 28, 2018, 04:18 pm
2 min read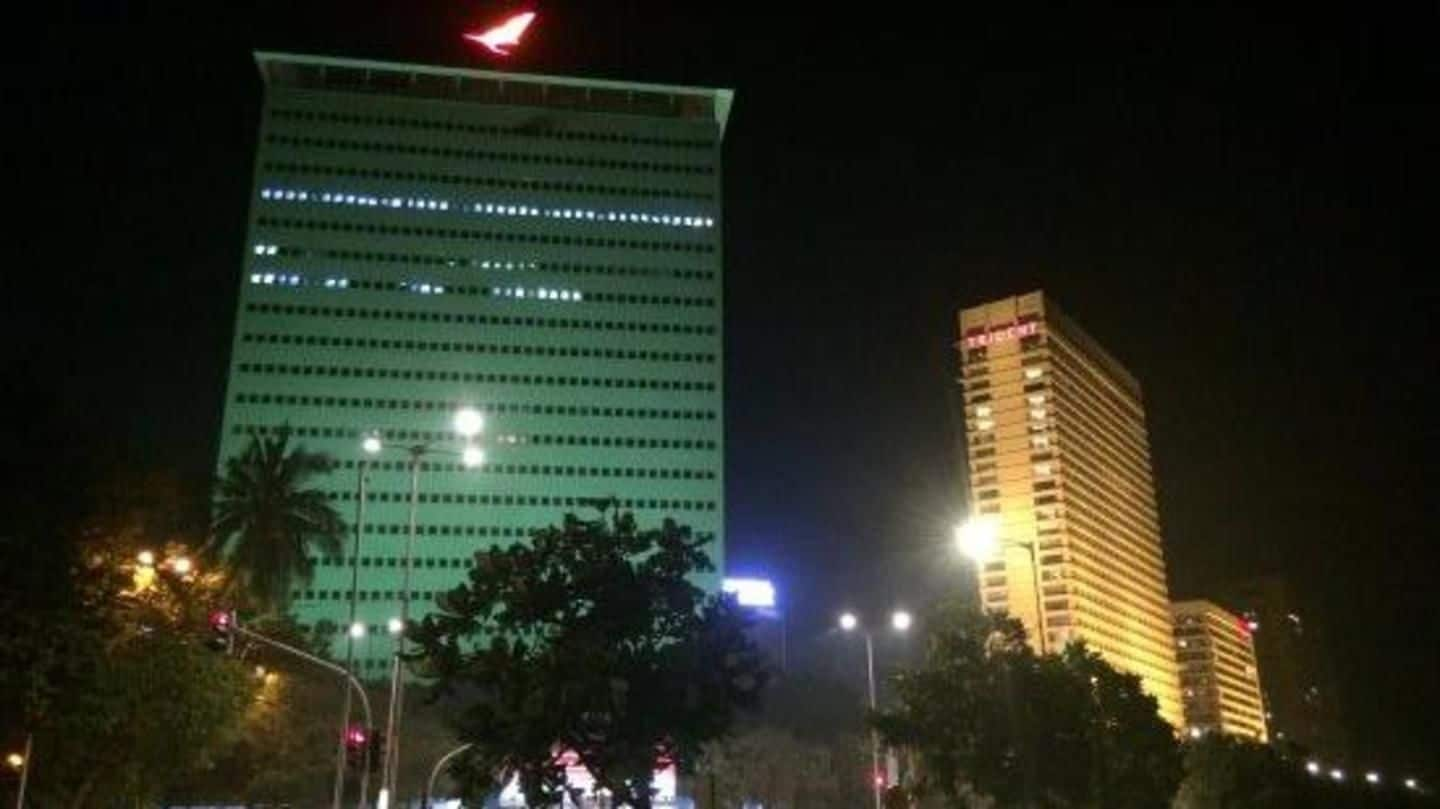 In an attempt to revive the debt-ridden Air India, the government is considering selling the iconic Air India building at Nariman Point in Mumbai to the Jawaharlal Nehru Port Trust (JNPT). The deal has already received an in-principle nod from PM Narendra Modi, and a panel has been set to evaluate pricing. Notably, the 23-storey building is India's first structure with an escalator.
Why did the government choose JNPT for the deal?
While Air India (AI) comes under Suresh Prabhu-controlled Civil Aviation ministry, JNPT is under Nitin Gadkari-run Shipping ministry. Unlike Air India, JNPT, formerly known as the Nhava Sheva Port, has an annual profit worth Rs. 1,3000cr, with 66M tonnes of container cargo being handled in 2017-18. Meanwhile, the state-owned airline is burdened with a debt of over Rs. 50,000cr.
Move was accelerated after failure of Air India's strategic disinvestment
The plan to sell the cash-strapped airline's former headquarters to JNPT also got acceleration after Air India's strategic disinvestment failed to take off. As per the disinvestment offer, 76% of AI's stake was to be sold, but the condition was that the buyer would have to take over liabilities and pay off loans. This failed to find any bidder, who had several reservations.
Deal being worked out, some section in AI vehemently protesting
Coming back to the JNPT deal, officials said broader aspects of the contract are being worked out; one among them is name change. Since 'Air India building' is in itself a landmark, the name may not be changed. An Air India spokesperson refused to comment on the deal. However, some officials said there is a section within the airline which is opposing the move.
Why protest? Building gets Rs. 100cr as annual rent
Their protests make sense, as the prime property is one of the reasons why Air India is still thriving. Of the 23 floors, it has retained only three floors for itself. Rest are all on lease, through which the company earns a whopping Rs. 100cr annually as rent. This amount is nearly half the total monthly salary bill of all 21,000 Air India employees.
Government suspends AI's disinvestment plan for now
Earlier this month, government officials said the disinvestment plan wouldn't take place for now, given 2019 is a crucial election year. In March, the Civil Aviation Ministry said it earned Rs. 543.03 crore by selling six flats belonging to Air India as part of asset-monetization.