India shamed: Italian woman allegedly raped by Mumbai 'tour guide'
India shamed: Italian woman allegedly raped by Mumbai 'tour guide'
Jul 02, 2018, 05:04 pm
2 min read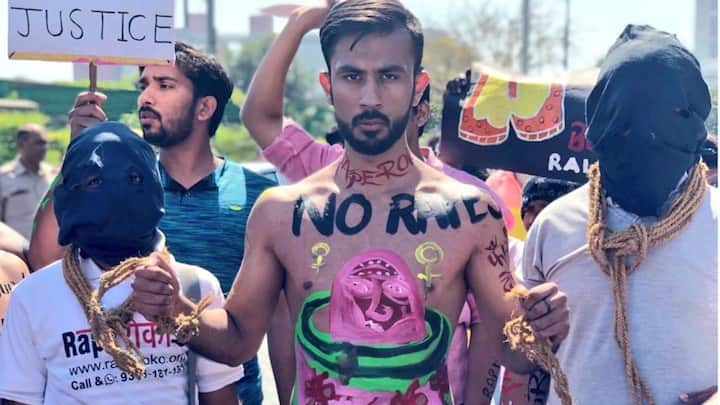 Mumbai Police is looking for a man who's accused of raping a 37-year-old Italian national last month. The woman, who's a private banker and stays in South Mumbai, met the man on a tour-bus. He introduced himself as a travel guide. After the bus ride was over, he offered to drop her home and hailed a cab, but raped her inside the moving car.
That day, she was planning to tour the city
The incident allegedly took place on June 14 in Juhu, police said. The complainant, who came to Mumbai in December, said on that day, she planned to go sightseeing in designated tour-buses, starting from the Gateway of India. When she was boarding the bus, the man approached her and introduced himself. After the trip ended around 8PM, he offered her a ride.
He forced her to "perform sexual acts on him"
He told her that he stays in the same locality. She agreed to the offer, and the man booked a cab online. After sometime, he stopped near a liquor store and bought few beer cans. "She said that the accused forced her to consume alcohol and also touched her inappropriately. He then asked her to perform sexual acts on him," an official said.
Italian Embassy directed her to file an FIR
He ended her ordeal after threatening her of dire consequences if she revealed the incident to anyone. Traumatized, she left Mumbai and traveled to Bengaluru, before finally making a stop at Delhi. She approached the Italian Embassy for assistance, who asked her to lodge an FIR. Last week, Colaba police filed a 'zero FIR' (an FIR that can be filed in any police station).
Probe on to find out if taxi driver is involved
Eventually, the case was transferred to Juhu police station, since the incident happened under its jurisdiction. "We've formed two teams to track down the tour guide as soon as possible," said an officer. He added they are also probing if the taxi driver was involved in the crime, given that the act took place in his vehicle itself and he didn't raise any alarm.