Man says Mumbai has 27,366 potholes; BMC calls 'publicity stunt'
Man says Mumbai has 27,366 potholes; BMC calls 'publicity stunt'
Aug 31, 2018, 08:23 pm
2 min read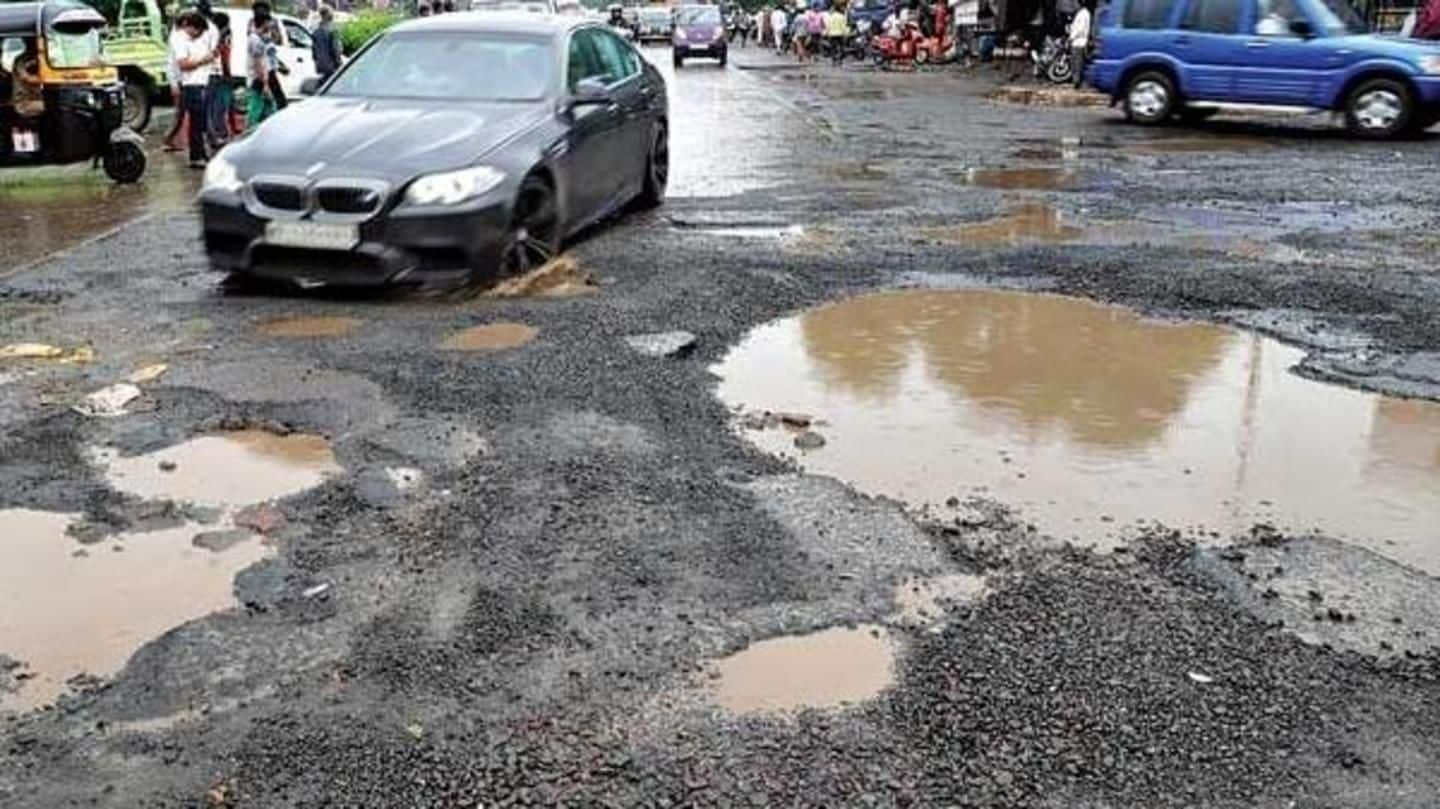 A Mumbai resident has claimed to have collected 27,366 photos and videos of potholes as part of his campaign to highlight poor condition of roads in the metropolis. Not stopping at that, the man, Navin Lade, wants Mumbai to figure in record books for its poor road condition. However, Brihanmumbai Municipal Corporation (BMC) has dismissed Lade's campaign as a "publicity stunt". Here's more.
Lade's name figures in the India Book of Records
Lade, who launched the campaign on July 17, said these photos and videos have been uploaded on a dedicated website, www.mumbaipotholes.com. He has claimed support for his campaign from people who have been victims of the poor condition of the city roads. Lade's name figures in the India Book of Records for "Maximum Collection of Newspaper Articles on Eyes".
Declare Mumbai as 'City with most potholes': Lade
Lade has approached the Guinness Book of World Records, the Limca Book of Records, the India Book of Records, the World Book of Records, and the Golden Book of Records for including Mumbai as the "city with most potholes" though no such category currently exists. "But I am after them to create such a new category and hopeful to get it," Lade said.
BMC's effort to address pothole menace is just drama: Lade
Lade said his drive is aimed at creating public awareness on the issue and shaming the BMC, thereby forcing it to focus on maintaining roads. "(BMC's) Efforts to address pothole menace are nothing but a drama. Mumbai has become a death trap. Potholes have become silent killers and also causing life-long pain in spine and joints," Lade said further.
Lade's mechanism to avoid duplication in counting potholes
Asked what mechanism he has in place to avoid duplication in counting potholes, Lade said, "We've received over 40,000 complaints so far containing location and name of the complainant. Our sheet filters the names that appear twice reporting from the same location." "Besides, our members have their own fleet of vehicles. They go to the spot and verify the potholes individually," he added.