Mumbai is India's richest city: Report
Mumbai is India's richest city: Report
Feb 27, 2017, 02:20 pm
3 min read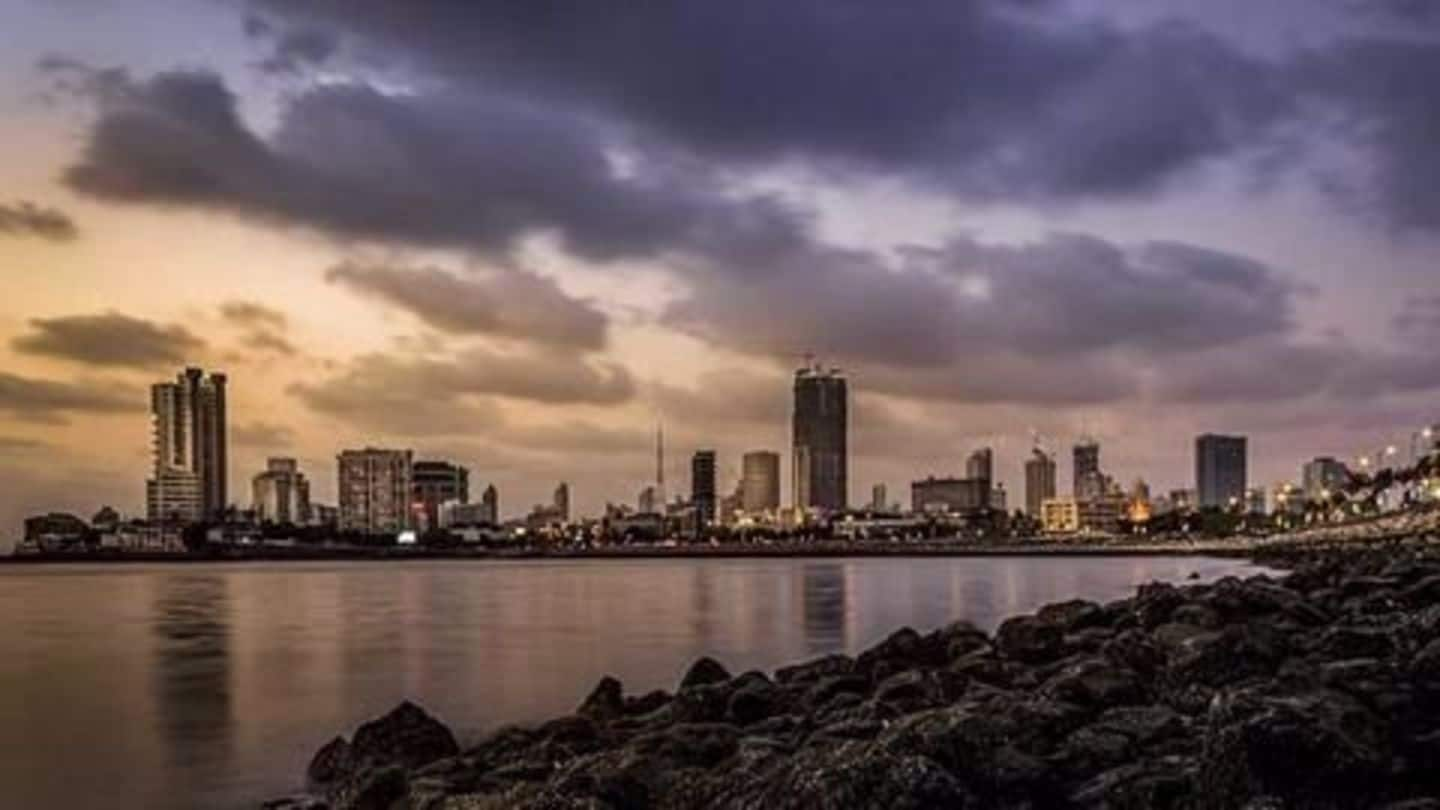 According to the latest New World Wealth Report, Mumbai is the richest city of India with a total wealth of $820 billion. The report said Mumbai is home to 46,000 millionaires and 28 billionaires; the city is followed by Delhi in second place and Bangalore in third place in terms of wealth. Read more to find out what is happening in and around Mumbai!
Air India recycles 3,500 kg organic waste in Mumbai
The environment wing of Air India in Mumbai converted more than 3,500 kg of garden and kitchen waste into 500 kg of organic manure in less than a year. Approximately 200 volunteers have been carrying out vermiculture within the Kalina complex of the Air India building. The organic manure was shared with employees and will be used for planting trees in the complex.
Kamat, Nirupam point fingers at each other for Congress's failure
After Congress's dull performance in the BMC Elections, the blame-game between former Union Minister Gurudas Kamat and Congress Chief Sanjay Nirupam has worsened. According to Nirupam, out of the 38 seats for which Kamat chose nominees, only 1 won. Refusing the same, Kamat accused Nirupam of trying to take credit for every seat the party has won, while blaming him for the wards lost.
BEST ordered to pay Rs.24 lakh in hit and run
BEST has been ordered by the Motor Accident Claims Tribunal to pay compensation of Rs. 24 lakh to a youth who became completely disabled after a BEST bus hit a two-wheeler where he was riding pillion. The BEST driver was found guilty of negligence by the tribunal as no attempts were made to help the injured or call the police after the accident.
Housewife jumps to her death in South Bombay
Around 12:30 pm on Sunday, a 40-year-old housewife from Dhobi Talao committed suicide by jumping from the fourth floor of a building. Roopa Shah jumped from her brother-in-law's flat and was found lying in her pool of blood on the ground floor of Ramnaam Mansion near Metro Cinema. She was declared dead before being admitted to GT Hospital near Crawford Market.
Goods train derails, harbour line services suspended
Three wagons and a brake van of a goods train derailed between Ravli and Kurla at 4:09 am on Monday on the harbour's down line. Owing to the same, harbour line services on the Central Railways line were suspended. Suburban train services, however, are functional between Kurla and Panvel, CST and Andheri. Mainline trains and Trans-harbour trains also remain functional.
Jet Airways passenger harasses two air hostesses
A 23-year-old drunk hardware trader identified as Akash Gupta allegedly misbehaved with two air hostesses on board the Mumbai-Nagpur flight. Captain Gopalsingh Mohansingh handed Gupta over to the Central Industrial Security Force (CISF). The complaint said Gupta forcefully grabbed the hands of the air hostesses while being served. Gupta is charged with outraging of modesty under Section 354 of the Indian Penal Code.