News that will matter to Mumbai and Mumbaikars
News that will matter to Mumbai and Mumbaikars
Dec 24, 2016, 03:11 pm
4 min read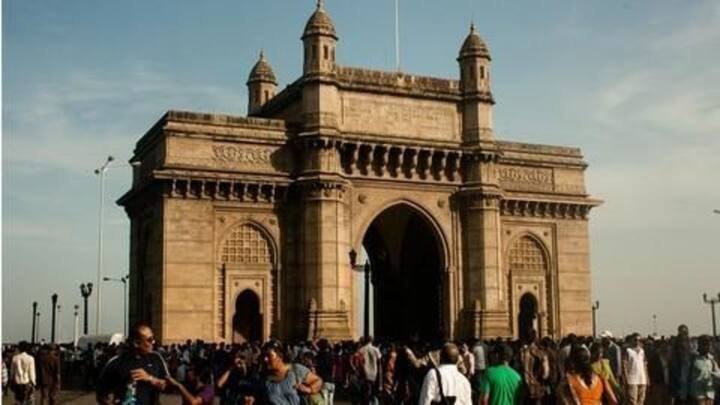 Mumbai is set to witness a grand celebration on the eve of bhoomipoojan ceremony of Shivaji memorial. Meanwhile, the state government is set to lose revenue worth Rs.400 crore after SC banned liquor shops along state and national highways. And mobile phones recovered from Nashik jail raises question on jail security again. Tap in for more details.
Two-day gala by BJP to celebrate Chhatrapati Shivaji
BJP is going all out to cash on the bhoomipujan ceremony of memorial for Chhatrapati Shivaji by making it a grand affair to woo Maratha community. The city will be painted saffron with flags and lights from Marine Drive to BKC, followed by traditional and cultural dance performances. Grandiose arrangements ahead of civic polls are being seen as a way to win Maratha votes.
No proof against Indrani of attempting to murder Mikhail
Defence counsel for Indrani Mukerjea, accused of killing her daughter Sheena Bora, said that there is no evidence against his client of a murder attempt on Mikhail Bora. Mikhail had earlier accused Indrani of forcing him to consume a poisonous substance. Defence advocate dismissed Mikhail's allegation by saying that the drinks did no harm to Mikhail, hence was not an 'attempt to murder'.
State to lose Rs.400 crore after SC's order
According to excise department the state government will lose Rs.400 crore as revenue after the Supreme Court's ban on liquor shops on highways. 12,950 liquor shops in the state will be affected by this ban. Court had earlier ordered a ban on the sale of liquor along national and state highways. Shops have been given a deadline of April 10 to close down.
Hawkers to shift to vendor plaza to decongest Linking Road
BMC has planned to shift the street hawkers on Linking Road to a designated plaza in Bandra, in order to decongest Linking Road. Proposed plaza will come up opposite National College after removing a bus stop and a strip of garden. Currently licensed and illegal hawkers occupy the wide stretch on Linking Road creating a nuisance for pedestrians and motorists.
Christmas weekend slows down traffic
It was a never-ending nuisance for commuters yesterday on Mumbai-Pune expressway as vehicles refused to move due to heavy-traffic. There was a delay of 40 minutes as the traffic crawled at snail's pace due to rush on a Christmas weekend Debit card payments at toll plazas further added to the delay. Traffic may slow down on the other highways too in the coming weekend.
Three people missing after boat overturned in Powai lake
A boat carrying eight people turned turtle in the Powai lake at around 11 pm on Friday night. The group had gone for a party when the boat capsized. Five people have been rescued by the rescue team and locals. Three people are still missing as rescue operation could not continue in the dark. Rescue team will resume the search operation on Saturday morning.
ED probes Zaveri traders for money laundering
Three Zaveri Bazar traders are being probed by Enforcement Directorate for depositing Rs.70 crore into two accounts within 10 days. Companies in whose accounts money was deposited have turned out to be fake. ED suspects these companies were created for the sole purpose of money laundering. Traders are suspected of selling US dollars and gold in exchange of demonetized currency at an exorbitant price.
16 mobile phones seized in a raid at Nashik jail
16 mobile phones were recovered from jail inmates in a surprise raid by the vigilance squad at the Nashik Central jail after which three jail officials were suspended. It was found that phones were thrown from the slums to the inmates while guards turned a blind eye. Inmates were also allowed to visit bars in return of a fee to the guards.