What is happening in Mumbai today?
What is happening in Mumbai today?
Nov 18, 2016, 04:21 pm
4 min read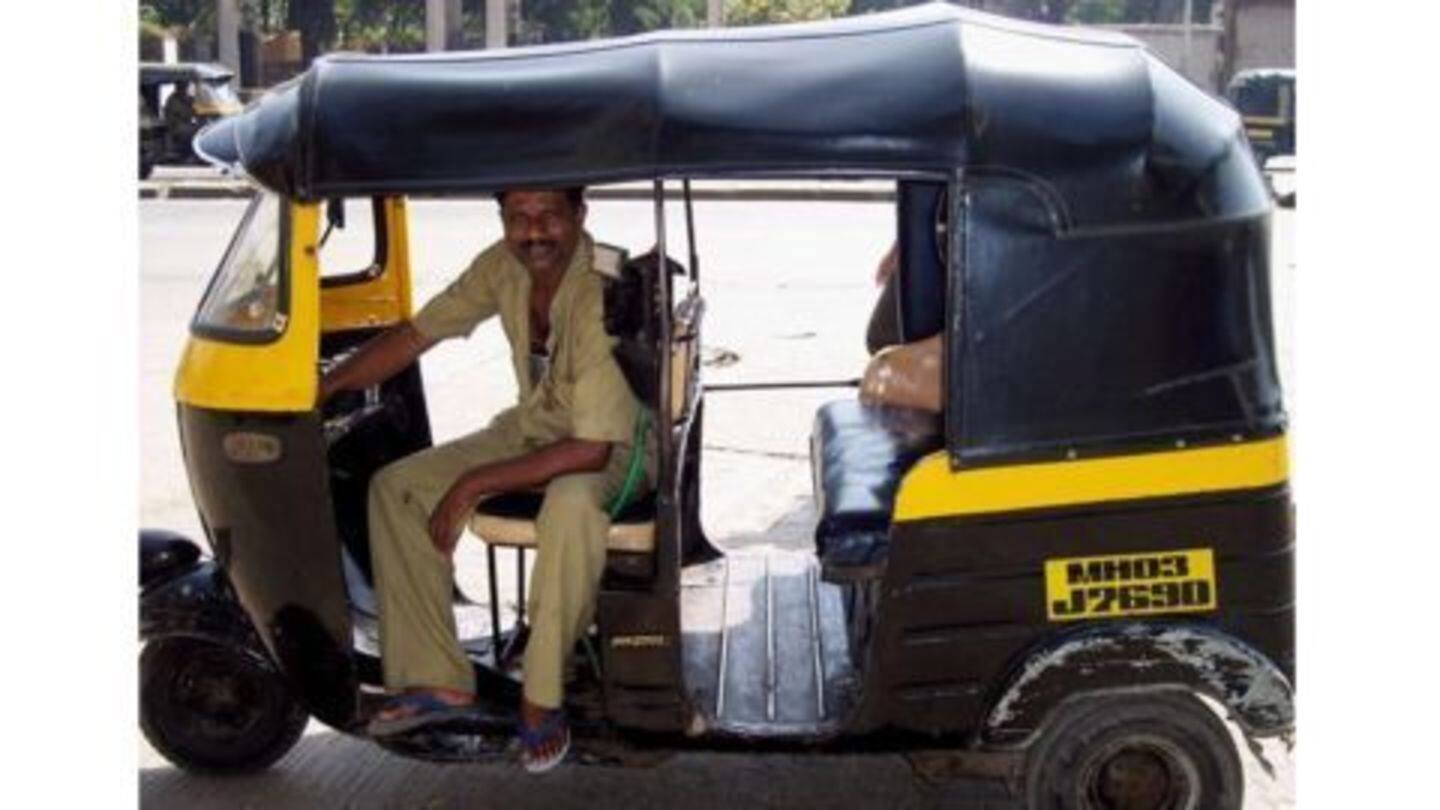 High court asked the Enforcement Directorate to file status report on NCP leader Chhagan Bhujbal's money laundering case. In another news, British rock-band 'Coldplay' will perform at Global Citizen's event; NCP plans to oppose Global Citizen's event by organizing a performance by 'Hotplay'. Read further to find out what 'Hotplay' is and what auto-rickshaw drivers would have to learn for a licence.
Knowledge of Marathi must for auto-rickshaw drivers
Pre-condition of knowing Marathi language, set by the Maharashtra government for auto-rickshaw drivers has been given a go-ahead by the high court. HC found "nothing wrong" in government's requirement to know the local language, Marathi, by those who are applying for auto-rickshaw licenses. Court observed that as the drivers ply across the city, they should know Marathi to read directions, signboards etc.
Sreedharan imparts wisdom to metro engineers
E Sreedharan in his interaction with engineers, involved in the Colaba-Seepz metro project advised them to take care of time and cost overrun. Sreedharan outlined possible challenges and emphasized on detailed planning in the pre-implementation stage. He stressed on the principles of punctuality, professional competence and social responsibility. Construction of underground Colaba-Seepz metro line is considered as the most difficult urban infrastructure project.
Status report sought on Bhujbal's money laundering investigation
Bombay High Court has asked the Enforcement Directorate to submit a detailed status report on investigation against Chhagan Bhujbal. Bhujbal, former PWD minister, is being probed by the directorate for money laundering charges. Court ordered the directorate to reveal number of arrests made in the case and properties that have been attached so far. A PIL has complained of directorate's slow pace of investigation.
It's Coldplay versus Hotplay
NCP plans to get a traditional dhol band called 'Hotplay' to perform in all lanes leading to Bandra-Kurla complex on November 19. This will be done to protest against the government's support to Global Citizen's charity concert. NCP said that the concert is a farce and it can not help in eradicating poverty. Party spokesman opposed the serving of liquor in a charity event.
Builders oppose new TDR policy
Builders say construction in suburbs will be affected after the new Transfer of Development Rights policy. New policy has linked Floor Space Index (FSI) to the width of roads, giving no benefit to projects along narrow roads while projects along 30 metres wide road will get a bonanza of 2.5 FSI. Environmentalists said that this will lead to reckless construction along bigger roads.
People using multiple IDs to exchange currency
People are devising ways to exchange more currency than the prescribed limit by flouting rules. Many are using multiple identity document proofs like Aadhaar card, PAN card to avoid detection while exchanging currency, more than once. Some people are rotating between different centres such as private and public sector banks, post offices for multiple currency exchanges. Indelible ink is still awaited at many banks.
Constable dupes builder of Rs.3 crore
A homeguard constable along with his aides, was arrested for duping a builder of Rs.3 crore, on the pretext of depositing old currency notes in bank. Constable's aides posed as bank staffers to assure the builder. Constable called the builder near a multinational bank and fled with bags of cash. An Assistant Police Inspector who fled along with him is also under police scanner.
Leaders paid tribute to Bal Thackeray
Leaders across political parties turned up at Shivaji Park to commemorate the fourth death anniversary of Shiv Sena founder, Bal Thackeray. CM Devendra Fadnavis, BJP MP Poonam Mahajan and Congress leader Bhai Jagtap were among the many who offered flowers at Bal Thackeray's memorial. Uddhav Thackeray asked supporters to post suggestions on the design of upcoming memorial for Bal Thackeray, at city mayor's bungalow.