Maharashtra coup: 48 NCP MLAs return to Sharad Pawar
Maharashtra coup: 48 NCP MLAs return to Sharad Pawar
Written by
Siddhant Pandey
Nov 23, 2019, 08:37 pm
3 min read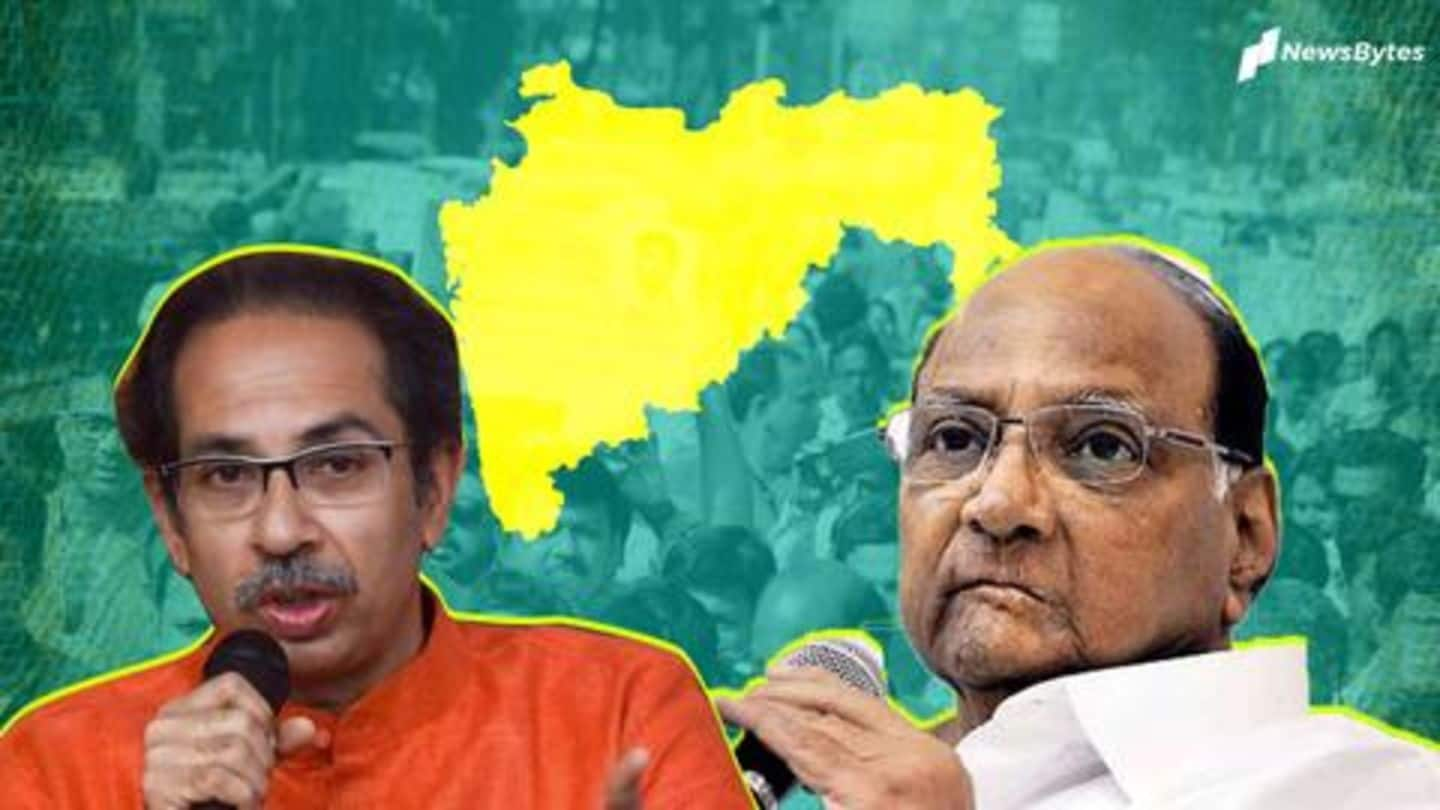 After Nationalist Congress Party (NCP) chief Sharad Pawar called a meeting of all party MLAs earlier on Saturday, 48 out of the party's 54 legislators in the Maharashtra Assembly attended the meeting. The meeting was held at Mumbai's YB Chavan Center, the NCP headquarters. Some NCP MLAs are suspected to be backing Ajit Pawar's decision to jump ship to the Bharatiya Janata Party.
5 MLAs believed to have defected party with Ajit Pawar
According to NDTV, at the time of writing, Ajit Pawar and 5 other NCP MLAs are yet to respond to the NCP chief's call for the meeting. The five MLAs are believed to have defected the party with Ajit Pawar, who was sworn-in as the Deputy Chief Minister earlier today after colluding with BJP. The six risk facing action under the anti-defection law.
4 out of nine "rebel MLAs" return to NCP
Earlier reports suggested that nine NCP MLAs had been poached by the BJP and were being transported to Delhi, according to a passenger manifest. The nine MLAs were: Daulat Daroda, Narhari Zirwar, Sunil Bhusara, Dilip Bankar, Anil Patil, Nitin Pawar, Sunil Shelke, Babasaheb Patil and Sanjay Banson. However, Bankar, Shelke, Bhusara and Banson later returned. Dhananjay Munde—another suspected "rebel MLA"—also returned to the party.
Jayant Patil replaces Ajit Pawar as CLP leader: Reports
Separately, Ajit Pawar was also removed as the NCP's legislative party leader after allegedly misusing the position to deceptively acquire a letter of support. According to reports, Jayant Patil will replace him as the new CLP leader.
Here's a brief summary of what has happened today
Up until late Friday, Shiv Sena chief Uddhav Thackeray was set to become the CM with a Sena-NCP-Congress alliance coming to power. However, in an unexpected turn of events, BJP's Devendra Fadnavis and NCP's Ajit Pawar were sworn-in as CM and Deputy CM respectively. Interestingly, Ajit Pawar allegedly tricked some party MLAs to attend the oath-taking ceremony and faked a letter of support.
Thereafter, the NCP chief addressed a press conference, along with Thackeray and some of the MLAs, who attended Ajit Pawar's oath-taking ceremony. At the press conference, MLAs Rajendra Shingane, Sandip Kshirsagar and Sunil Bhusarasaid, alleged they were unknowingly taken to the ceremony at Raj Bhavan. Post that, Sharad Pawar threatened action against Ajit. however, he fell short of evicting him from the party altogether.
NCP asks Ajit Pawar to resign as Maharashtra Deputy CM
As per the latest development, however, the NCP has notified Ajit Pawar to resign as Deputy CM of Maharashtra. Reportedly, Ajit Pawar has sought time to decide whether he should resign. Further, Sharad Pawar and Jayant Patil withhold the power to expel him from NCP.
NCP, Shiv Sena, Congress shift MLAs to avoid poaching
For now, reports suggest that the NCP will be shifting its MLAs to Powai to avoid horse-trading. The Sena has shifted the MLAs to The Lalit hotel in Mumbai, while the Congress plans to move its MLAs to a party-ruled state. On Saturday evening, Thackeray met Sena MLAs at The Lalit, assuring them the Sena would come to power and he would become CM.
Separately, Sena, NCP and Congress have also filed a writ petition in the Supreme Court against Devendra Fadnavis and Ajit Pawar taking oath as Maharashtra's CM and Deputy CM respectively. The petition challenges Maharashtra Governor Bhagat Singh Koshyari's "arbitrary and malafide actions" for "installing a minority BJP government led by Devendra Fadnavis." The three parties have demanded a floor test within 24 hours.