Uddhav Thackeray will be Maharashtra CM, says Pawar. Congress disagrees!
Uddhav Thackeray will be Maharashtra CM, says Pawar. Congress disagrees!
Nov 22, 2019, 08:03 pm
3 min read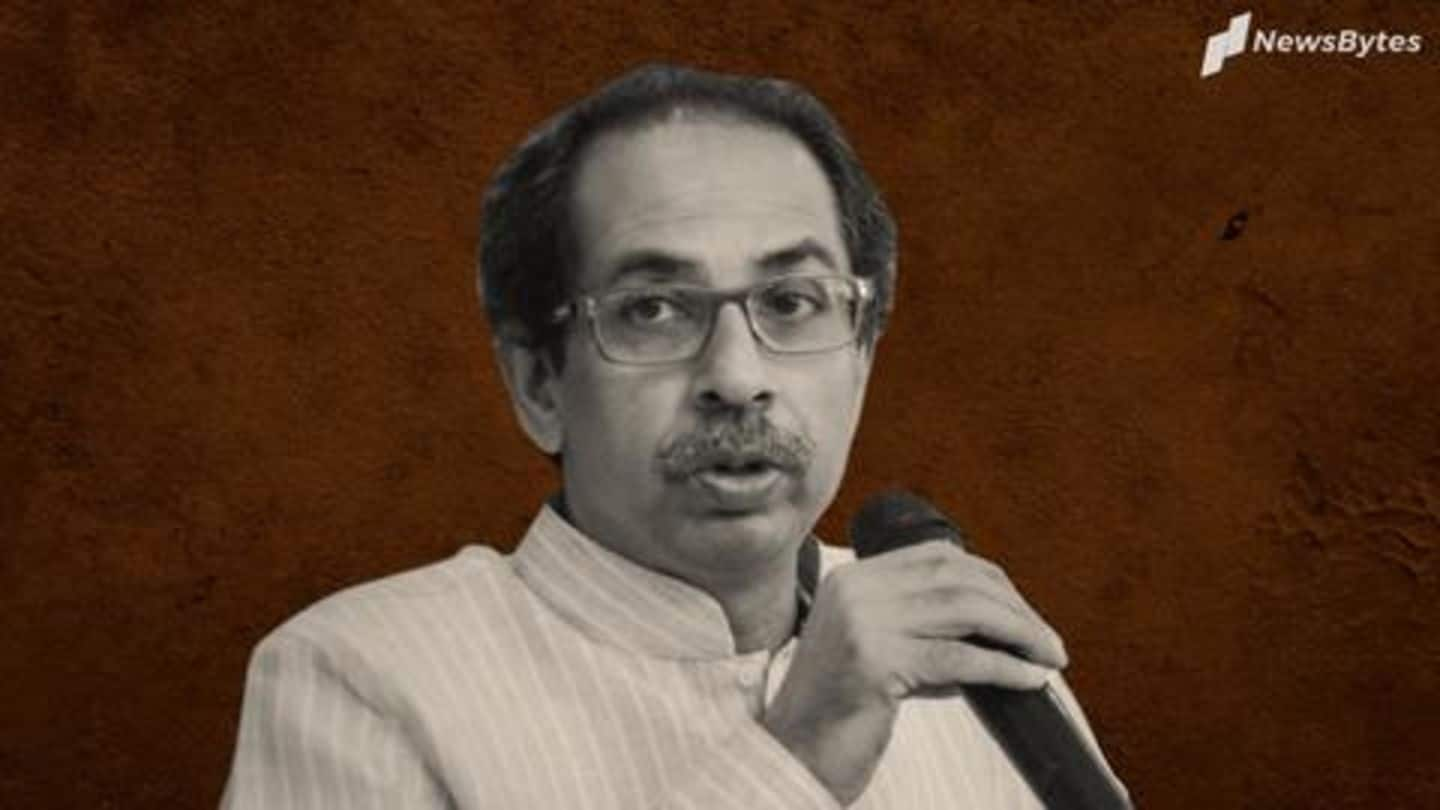 Shiv Sena chief Uddhav Thackeray is set to become the new Chief Minister of Maharashtra, Nationalist Congress Party (NCP) head Sharad Pawar said on Friday. He said that the decision was taken during a meeting between Sena-NCP-Congress. The three parties had recently announced a post-poll alliance, following weeks of deadlock in the state. However, senior Congress leader Ahmed Patel said that the meeting was "inconclusive". Grab some popcorns, y'all!
Balasaheb Thorat, Ajit Pawar picks for Deputy CM: Report
Some report also suggested that NCP's Ajit Pawar and Congress' Balasaheb Thorat will be the picks for deputy CM. Thorat is also expected to get the revenue portfolio. However, Aaditya Thackeray, a first-time MLA, is unlikely to be included as a minister, an insider said.
Sena to get 16 ministerial berths, according to reports
Sena will get 16 ministerial berths, whereas NCP and Congress will get 14 and 12 berths respectively, India Today reported. Further, another round of meeting will soon be held with Congress' interim president Sonia Gandhi, to finalize the portfolios for Congress MLAs. Also, Congress-NCP-Sena will hold a joint media briefing tomorrow. But, all this will happen once these parties are on the same page.
After ties with BJP broke, Sena made unlikely friendships
Notably, the results for Maharashtra elections were announced on October 24, after which BJP and Sena split, despite fighting polls together. Sena wanted a rotational CM arrangement, but BJP didn't. After days of talks didn't yield results, BJP stayed away from government formation. Meanwhile, Uddhav Thackeray-led party explored its options, and proving that nothing is impossible in politics, extended a hand to Congress-NCP.
Maharashtra has been under President's rule since November 12
To jog your memory, Maharashtra has been under President's rule since November 12, as government formation in the state suffered a roadblock. Sena had won 56 seats and BJP won 105 in the Assembly elections. On the other hand, Congress had won 44 seats, while NCP grabbed 54. With all the meetings, turns and U-turns, it remains to be seen what happens tomorrow.
Apparently, Sena has agreed to many demands of NCP, Congress
It is also imperative to mention that Sena went all out for this rather unlikely alliance. Last week, it attended the first joint meeting of NCP-Congress convened to discuss a common minimum program. Reportedly, Sena promised NCP and Congress that it wasn't averse to the idea of giving a 5% reservation to Muslims in education. This scheme was NCP-Congress' brainchild, but Sena-BJP dumped it.