Dreams of those who wanted to break AIADMK shattered: Palaniswami
Dreams of those who wanted to break AIADMK shattered: Palaniswami
Written by
Aakanksha Raghuvanshi
Oct 27, 2018, 03:57 pm
2 min read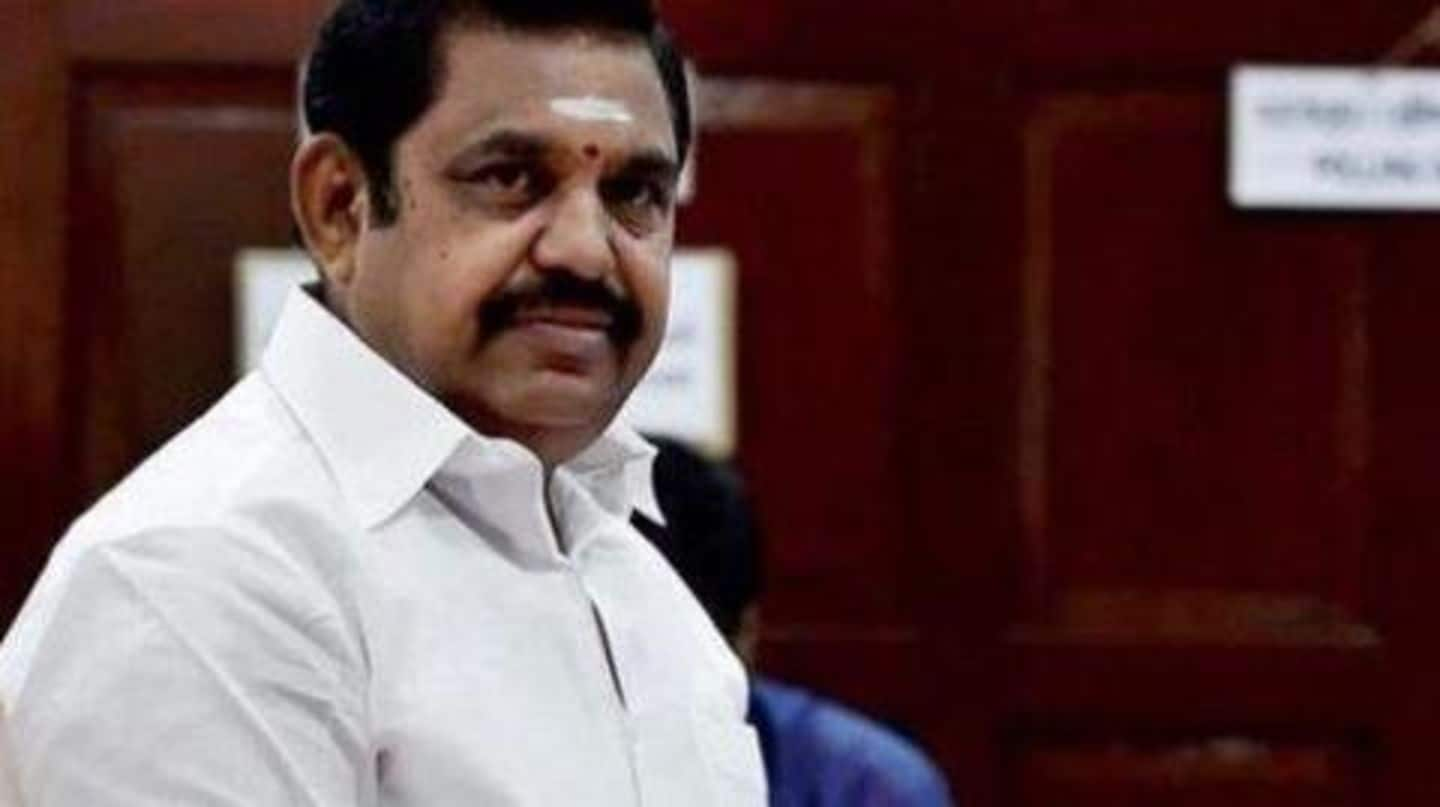 Tamil Nadu Chief Minister K Palaniswami has said the dreams of those who tried to break the AIADMK and come to power have been shattered following the Madras High Court verdict upholding the disqualification of 18 MLAs. In an apparent reference to Dhinakaran, Palaniswami alleged that after Jayalalithaa's death, "some betrayers" joined hands with the DMK to topple the government, by creating obstacles.
'Enemies' were given the right punishment: Palaniswami on HC verdict
Palaniswami at a function on Friday said, "Both party founder late MG Ramachandran and former Chief Minister J Jayalalithaa had launched various welfare schemes for the benefit of the people of Tamil Nadu and worked for their uplift." With blessings of God and Jayalalithaa, the "enemies" were given the right punishment for the betrayal and attempt to topple the government, he said.
Disqualified MLAs will now approach the Supreme Court
Meanwhile, Dhinakaran has denied that the verdict was a setback to his camp and termed it an "experience." The disqualified MLAs have decided to approach the Supreme Court against the high court order. In a huge relief to the AIADMK government, the high court Thursday upheld the disqualification of its 18 rebel MLAs loyal to sidelined leader Dhinakaran by the Speaker.
MLAs were disqualified on September 18 last year
The MLAs were disqualified on September 18 last year by the Speaker P Dhanapal under the anti-defection law after they met the governor and expressed a loss of confidence in the Chief Minister K Palaniswami. The disqualified MLAs are loyalists of Dhinakaran, who now heads the Amma Makkal Munnetra Kazhagam, and deposed the AIADMK leader VK Sasikala.
DMK wants elections for 18-seats that fell vacant post court-order
An adverse judgment could've brought the ruling party perilously close to losing the majority in the House with a strength of 232. Two seats are vacant. The opposition DMK has said it was not bothered about which faction of the AIADMK would benefit from the ruling but wanted elections to be held in all the 18 seats that fell vacant following the court order.