West Bengal: After meeting Amit Shah, four families join TMC
West Bengal: After meeting Amit Shah, four families join TMC
Jun 30, 2018, 05:52 pm
2 min read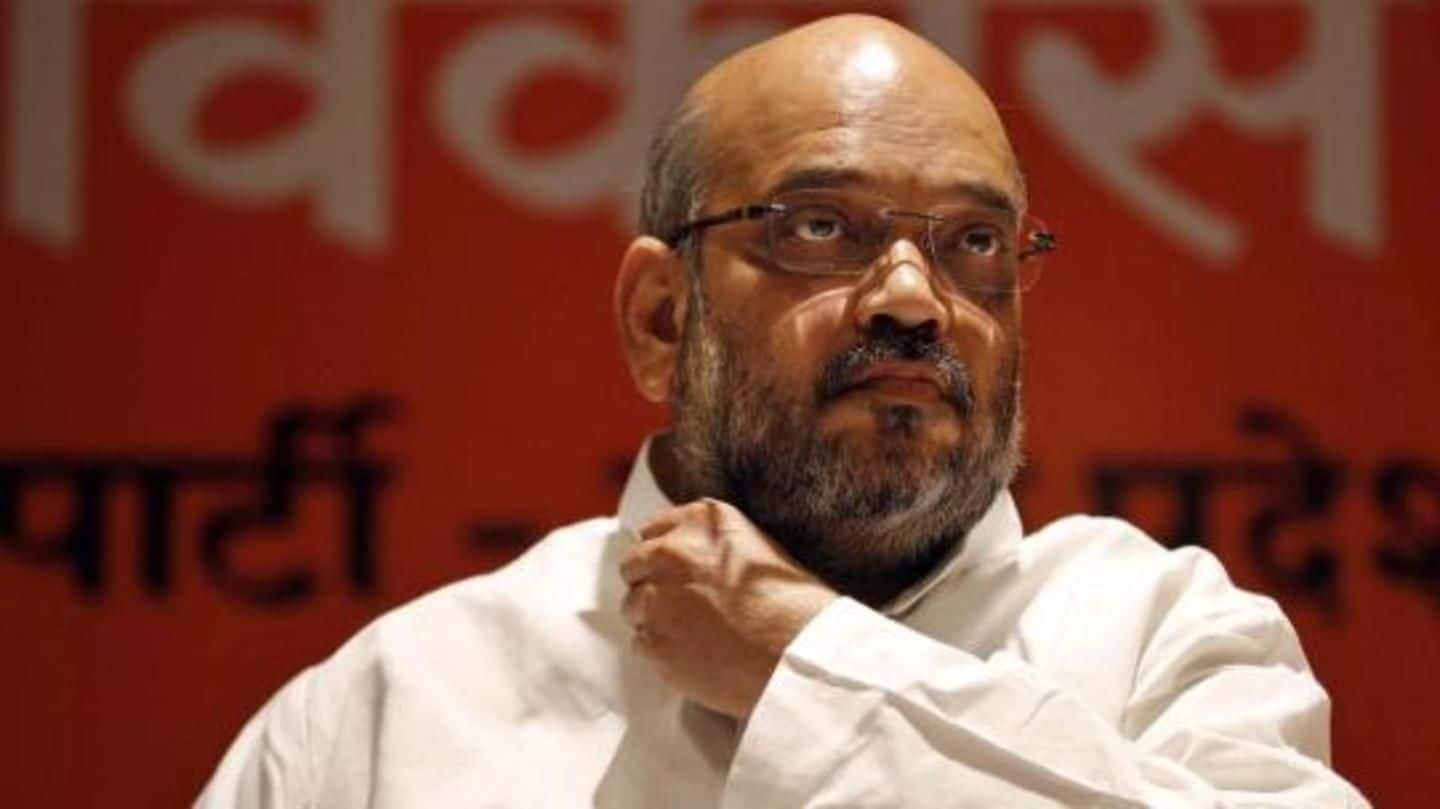 In what is sure to leave Bharatiya Janata Party red-faced, four families who reportedly met party president Amit Shah have joined Trinamool Congress on Friday. Shah met West Bengal's Purulia's rural families as part of 'Jan Sampark Abhiyan.' The families were handed over TMC's flags in front of the media. Interestingly, TMC's leader said poor villagers felt threatened by Shah and mistook him for a 'dacoit'.
We felt scared after Shah's visit, tells one Purulia resident
After meeting Shah, a Purulia resident Phuchu Rajbhor reportedly said his family had no political affiliation. But they feel connected with TMC and Chief Minister Mamata Banerjee. "We have come here (Kolkata) on our own because we were scared after his visit. No one has forced us to come here," Rajbhor said. At the office, he met Madan Mitra, who welcomed them to TMC.
Families mistook Shah for dacoit, claims TMC leader Madan Mitra
Slamming Shah, Mitra said BJP will face resistance in every corner of West Bengal. "People of Bengal have no time for such parties. They felt scared when Shah entered their humble houses and mistook him for a dacoit," claimed Mitra. Further, he said Bengal isn't Uttar Pradesh or Madhya Pradesh. "Their tactics of fomenting trouble and dividing people will not work here," he added.
Meanwhile, BJP says TMC forced families to come to Kolkata
"Shah went to four or five houses in Purulia but didn't pick and choose the house of BJP activists there. They have forced the villagers to come to Kolkata and surrender to their party," BJP National Secretary Rahul Sinha said, accusing TMC of filthy politics.
Shah's Bengal trip: Alternate history and challenge for Mamata Banerjee
During his visit to West Bengal, Shah blamed Congress's 'censoring' Vande Mataram for partition of the nation. Addressing a rally in Purulia, Amit Shah said sacrifice of party workers will not go in vain and BJP will win 22 of the state's 42 Lok Sabha elections in 2019. "I challenge Mamata Banerjee that we will dethrone you in coming days," he said.