Arvind Kejriwal is "tired of" convincing Congress for pre-poll alliance
Arvind Kejriwal is "tired of" convincing Congress for pre-poll alliance
Feb 21, 2019, 01:15 pm
3 min read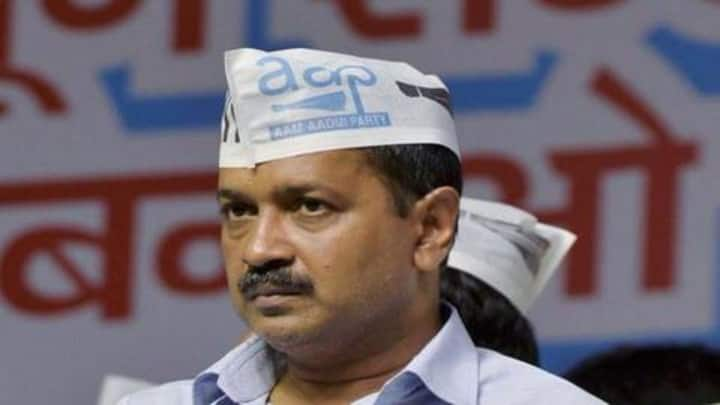 Delhi Chief Minister Arvind Kejriwal on Wednesday said he was tired of convincing Congress to stitch a pre-poll alliance as the latter refuses to understand. The AAP leader is of the opinion that BJP would lose all seven Lok Sabha seats if Congress and AAP arrive at an understanding. But Congress' reluctance to join hands with AAP has miffed Kejriwal, quite clearly. Here's more.
Votes shouldn't be divided in Delhi, says Kejriwal
Speaking at a gathering in Chandni Chowk, Kejriwal said, "Tired of trying to convince Congress for alliance but they refuse to understand...If today our alliance with Congress is done, the BJP will lose all seven seats in Delhi." He added only one person should be fielded against BJP's candidate as it would ensure votes aren't divided. In 2014, BJP had won all seven seats.
Kejriwal said BJP will destroy country if it wins again
Kejriwal added he didn't know what was going on in Congress' minds and said their stand was "weakening" AAP. He asked the crowd to not vote for BJP. He said Pakistan wanted to divide India and what the neighboring country couldn't achieve in 70 years, BJP did in in four years. "If they come back, the country and its democracy won't survive," he said.
Upcoming elections about Shah-Modi's ouster, claims Kejriwal
The general elections aren't about the next Prime Minister, but the ouster of Shah-Modi (Prime Minister Narendra Modi and BJP President Amit Shah), claimed Kejriwal. "Those who have any feeling for the country should defeat them at any cost in 2019," he said. Kejriwal also claimed BJP will lose 10% of its votes as compared to 2014 when it got 46% votes in Delhi.
Earlier, Kejriwal revealed Congress "almost said no" to alliance
Notably, this isn't the first time Kejriwal has spoken about joining hands with Congress. Addressing press after the important Supreme Court verdict on the jurisdiction of Delhi's state government and Lieutenant-Governor, Kejriwal said AAP was interested in alliance with Congress. "We are worried about the nation, so we are keener (on an alliance). Congress has almost said no to an alliance," he had said.
Kejriwal met Rahul Gandhi but couldn't succeed in forming alliance
Kejriwal has been frequently seen in the mahagathbandhan camp. Earlier this month, he organized an opposition unity rally in Delhi which was attended by leaders like Mamata Banerjee, Chandrababu Naidu, and Farooq Abdullah. Notably, Kejriwal also met with Sharad Pawar at the NCP Chief's residence in hope of hatching an alliance with Congress. Congress President Rahul Gandhi was also present at the meeting.
Before 2014, Kejriwal despised Congress, wants alliance now
Kejriwal rode on the anti-corruption wave to find a place in national politics. He was an important member of Anna Hazare's team. In his pre-2014 speeches, Kejriwal lashed out at Congress over corruption. One of his favorites targets was Sheila Dixit, Delhi's CM at the time. But with passing years, Kejriwal took a softer stand on Congress and his repeated attempts at alliance show just that.