Lok Sabha 2019: All about BJP's strategy with regional allies
Lok Sabha 2019: All about BJP's strategy with regional allies
Feb 21, 2019, 11:31 am
3 min read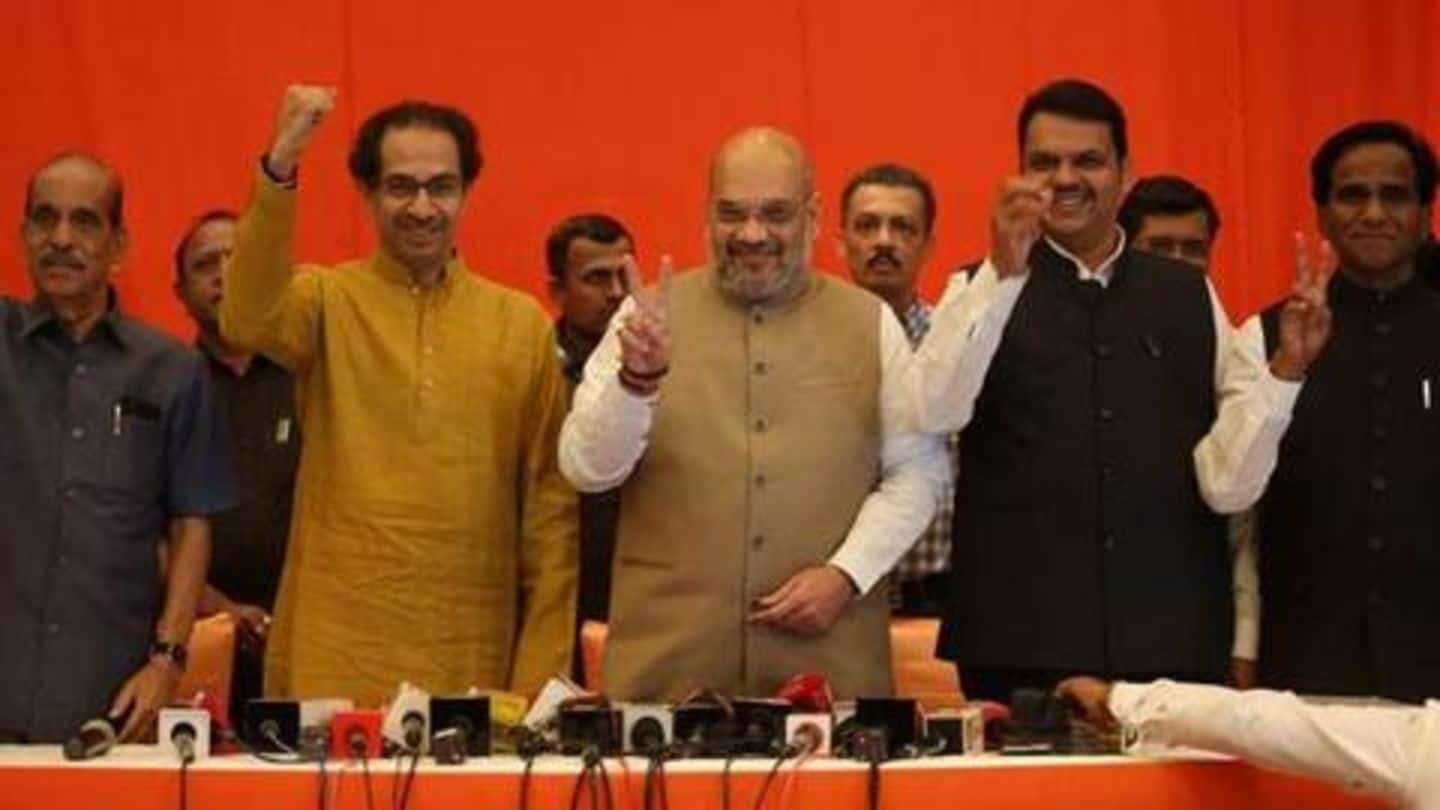 After sealing the pre-poll alliances in Maharashtra and Tamil Nadu, the Bharatiya Janata Party has now turned its attention towards other states, like Kerala and Andhra Pradesh. In Kerala, which has been a Left bastion, BJP failed to win even one seat in the last parliamentary election. Kerala has 20 Lok Sabha seats and BJP had fielded candidates in 18 of them. Here's more.
BJP's strategy in Kerala includes supporting independent candidates
According to HT, BJP is looking to stitch a pre-poll alliance with Bharatiya Dharma Jana Sena in Kerala. The outfit has following in the OBC Ezhava community. BJP could also support independent candidates in the state, the report added quoting an anonymous party leader.
After Naidu's 'betrayal', BJP eyeing alliance with Pawan Kalyan
In Andhra Pradesh, BJP had a strong alliance with Chandrababu Naidu's TDP, but the Chief Minister broke the bond last year. Since quitting NDA, Naidu has been flaying with Centre over its failure to grant special status to the state, forcing BJP to look for other options. BJP has been in talks with actor Pawan Kalyan's Jana Sena, but nothing has materialized yet.
BJP's problems in Northeast increased due to Citizenship (Amendment) Bill
BJP's gamble with Citizenship (Amendment) Bill seems to have blown off in its face in Assam. Ally Asom Gana Parishad decided to quit NDA over the contentious bill but Bodo People's Front didn't. Notably, 11 allies protested the bill openly which sought to provide Indian citizenship to persecuted non-Muslims from Bangladesh, Afghanistan, and Pakistan. The bill wasn't passed in Rajya Sabha.
BJP leader hopes allies won't ditch the party
About the Northeast, a BJP leader told the daily that the party didn't press for passing the bill in Rajya Sabha, which could help convince the allies. "We are hopeful they will stay with us and help win 20 out of 25 seats of the Northeast," the leader added. In 2014 elections, BJP won 8 seats but its performance improved in the assembly elections.
In Telangana, Odisha and West Bengal, the fight is local
In states like Odisha, Telangana and West Bengal, BJP will be locked in head-on battle with regional stalwarts. In the last four years, BJP has worked tirelessly to increase its outreach in these states as is evident from rallies. Prime Minister Narendra Modi and BJP President Amit Shah repeatedly spoke on how they can give citizens a better future and sold the "development model".
The task doesn't end with joining hands with parties
As it turns out, BJP's job doesn't end with striking favorable deals with allies. In Bihar, it has to get into the fine-tuning of seat-sharing with JD(U). In Tamil Nadu, AIADMK gave just five seats to BJP. Likewise in Maharashtra, BJP had to concede to Shiv Sena's demands. In all probability, BJP might swing the way Akali Dal wants it to in Punjab. Faced with a united opposition, looks like BJP is tying all its loose ends.