AIADMK, BJP seal Tamil Nadu's deal for Lok Sabha elections
AIADMK, BJP seal Tamil Nadu's deal for Lok Sabha elections
Feb 19, 2019, 05:31 pm
2 min read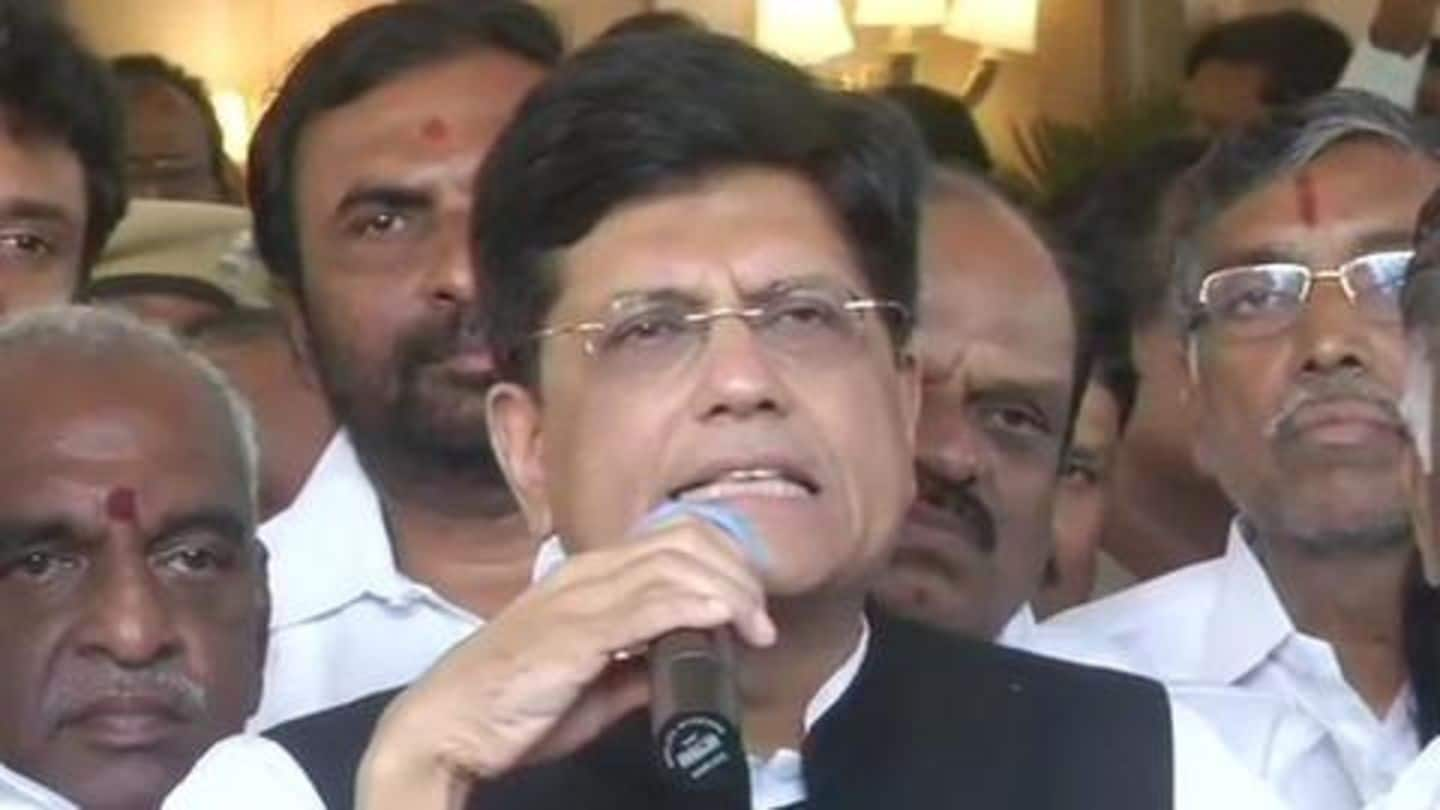 A day after BJP and Shiv Sena reached an understanding in Maharashtra for the upcoming general elections, the saffron party sealed a deal with AIADMK in Tamil Nadu on Tuesday. As part of the arrangement, BJP will contest on 5 Lok Sabha seats in the state which elects 39 MPs. Railway minister Piyush Goyal announced the alliance and said he was confident of winning.
Earlier, AIADMK and PMK joined hands
Notably, AIADMK also joined hands with former bitter rival PMK. About this decision, deputy CM O Panneerselvam said, "The PMK will support the AIADMK in all the 21 assembly seats where by-elections will be held." In return, PMK will get one Rajya Sabha seat. PMK leader Ramadoss said they forged an alliance after submitting a list of 10 demands to CM Edappadi K. Palaniswami.
Looking at the demands of PMK
The demands include: Implementing 20 irrigation schemes, releasing seven life convicts in Rajiv Gandhi assassination, implementing total prohibition in phase manner, stopping sand quarrying, scrapping the new contributory pension scheme, defeating Karnataka's Mekedatu dam plan, waiving loans and getting Tamil Nadu students exempted from NEET.
Snubbing Jayalalithaa proved costly for BJP in 2014
Tying up with AIADMK was crucial for BJP considering its poor performance in 2014. The party which was led by Jayalalithaa back then was snubbed and BJP fought elections with MDMK, PMK, and DMDK, winning just two seats. On the new alliance, Goyal said under Prime Minister Narendra Modi's leadership, EPS and OPS will ensure the alliance will sweep upcoming elections.
We will make Amma happy, claims Goyal
"All the parties in alliance in Tamil Nadu will strengthen NDA and our target is 140 seats. All will be won by NDA. We start our campaign, we will sweep Tamil Nadu as a mark of respect to J Jayalalithaa. We will work together so that Amma will be happy," added Goyal.