#AAPvsCentre: SC gives electricity-board to AAP, Anti-corruption bureau to L-G
#AAPvsCentre: SC gives electricity-board to AAP, Anti-corruption bureau to L-G
Feb 14, 2019, 11:43 am
2 min read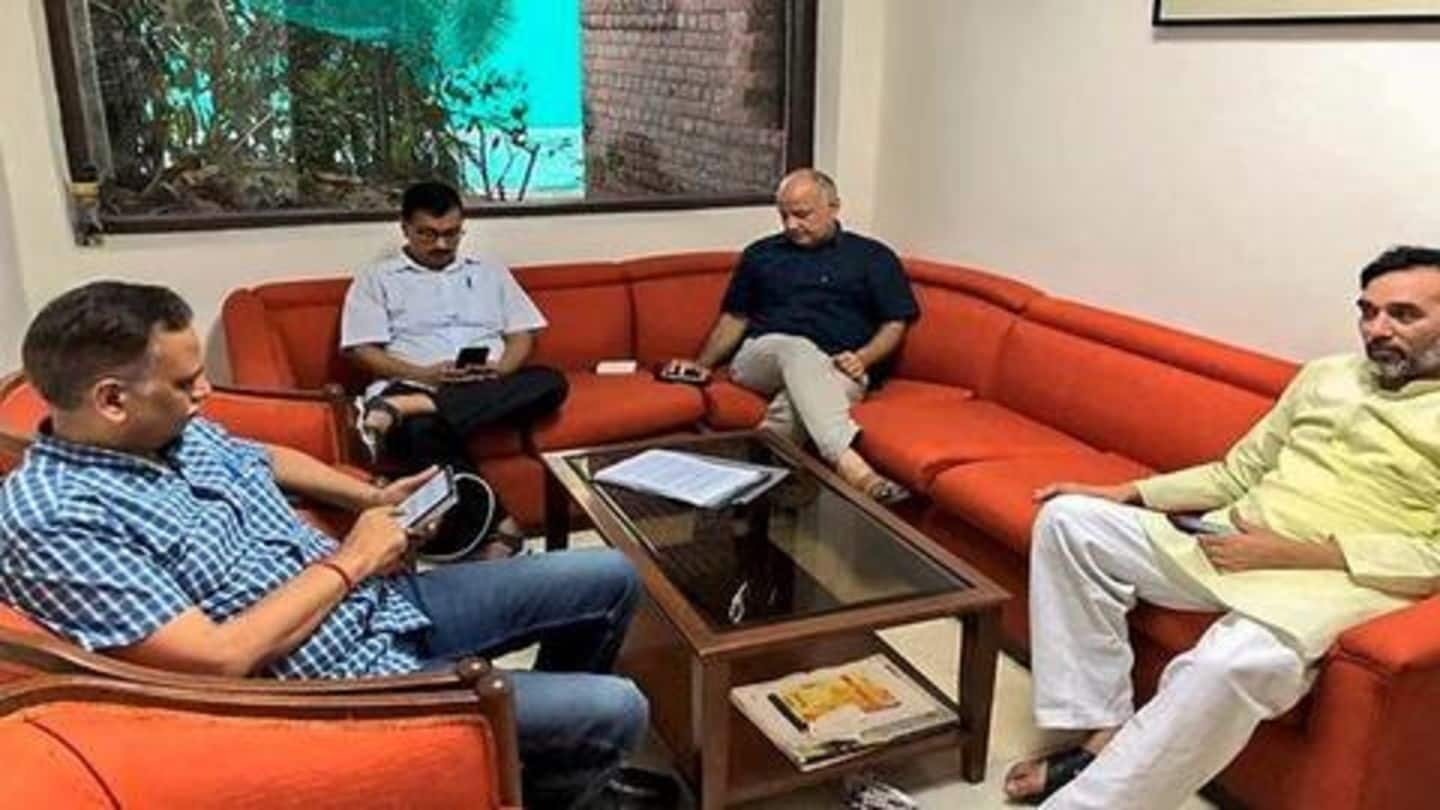 In a verdict which is sure to upset the Aam Aadmi Party, the Supreme Court on Thursday said the Delhi government can't have control over the anti-corruption bureau. Previously, the top court had reserved its verdict on the long-standing tussle between Lieutenant Governor (L-G) Anil Baijal and AAP, which governs Delhi. And, now the judgment turned out to be disappointing for Chief Minister Arvind Kejriwal.
SC finally declares "Who's the boss?"
The bench comprising Justices Ashok Bhushan and AK Sikri delivered a split verdict on who has the power to transfer senior civil servants. While Justice Sikri held L-G is responsible for transfers and posting of officers of and above the rank of Joint Secretary, he added other officers would come under state government's control. He maintained Centre is responsible for Commission of Inquiry.
Meanwhile, Delhi government gets control of electricity board
Justice Sikri added electricity board comes under Delhi government's jurisdiction and it also has the power to appoint public prosecutor. Justice Bhushan dissented on the issue of 'services' but concurred on other details of the judgment.
SC undecided on power over 'services', seeks larger bench's help
Supreme Court refers the issue to a larger bench to decide whether the Delhi government or Lieutenant Governor should have jurisdiction over 'Services' in Delhi. pic.twitter.com/SwgYzT6c5N

— ANI (@ANI) February 14, 2019
Backstory: AAP claims BJP creating roadblocks in their path
To recall, ever since AAP came to power in 2014, it has been locking horns with Centre over a series of issues. Kejriwal has repeatedly alleged BJP doesn't let him work. The tension reached a pinnacle in 2018 when Kejriwal, and his cabinet ministers, sat at a dharna at L-G's office. On July 4, a bench headed by former CJI Dipak Misra had delivered a verdict.
AAP was happy with SC's previous order, but nothing changed
The bench unanimously said Delhi can't be granted full statehood but noted L-G can't be the "independent decision maker". It added L-G can't have a difference of opinion just for the sake of it and has to be backed by rationale. An elated AAP issued a notice reliving L-G of his powers to transfer high-level officers, but bureaucrats didn't follow the "incorrect" order.
Here's what Centre told SC
Soon AAP filed a batch of petitions seeking "clarity". After hearing the arguments, the bench reserved the verdict on November 1, 2018. During the proceedings, Centre had argued L-G administers the National Capital. Until the President directs L-G on a matter, he doesn't have to refer to the council of ministers, Centre had said. And, now it is back to square one for AAP.