#IndiaDecidesOnDec11: After winning important states, Rahul Gandhi thanks Congress workers
Last updated on
Dec 11, 2018, 08:07 pm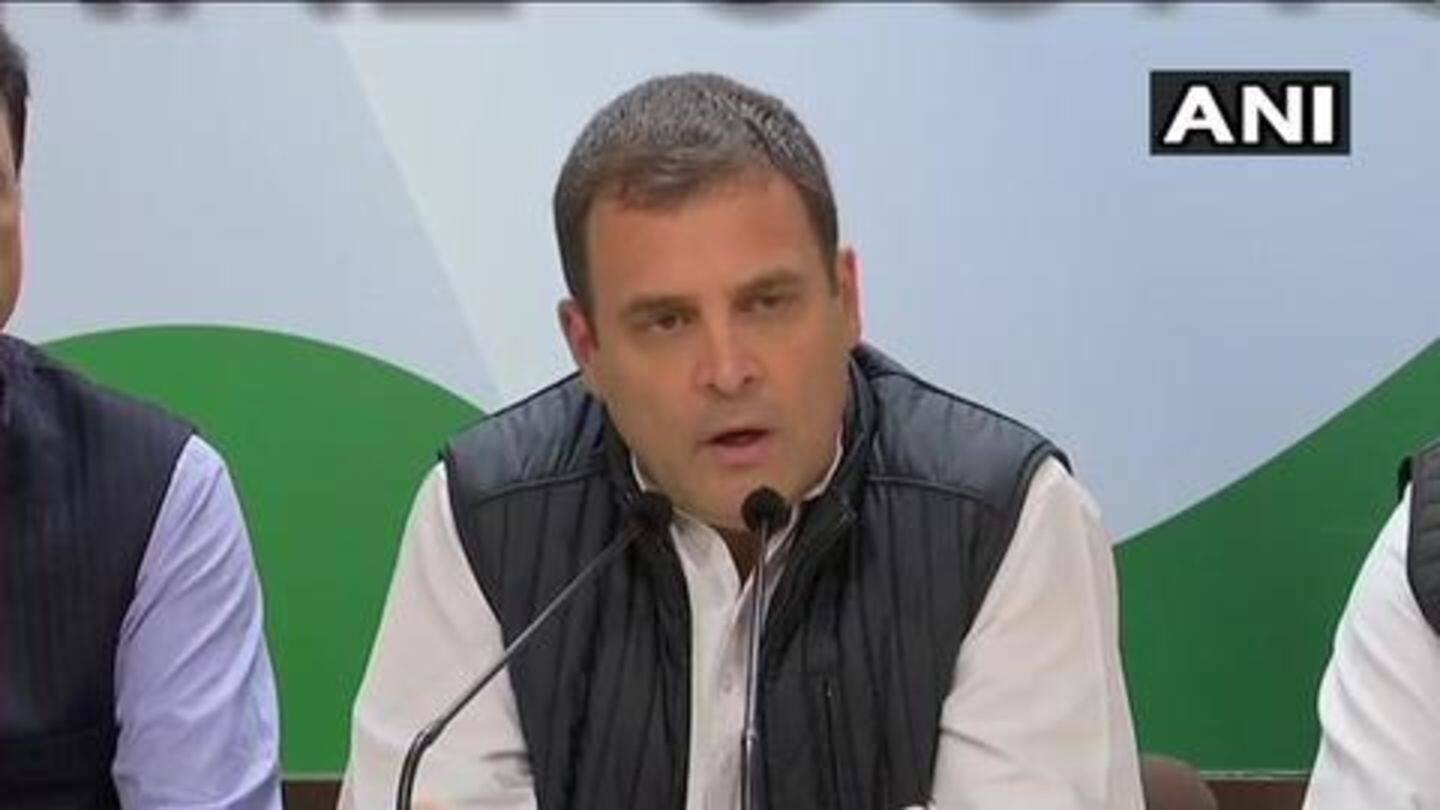 Rahul Gandhi, who led Congress to an astounding win in three states Chhattisgarh, Madhya Pradesh (still undecided) and Rajasthan, addressed the media a short while ago and congratulated the winners of the elections. Gandhi credited the win to Congress workers and said it was their hard work which brought the party to power. He also thanked the BJP CMs for their work over their terms.
The results show people are upset with PM Modi: Gandhi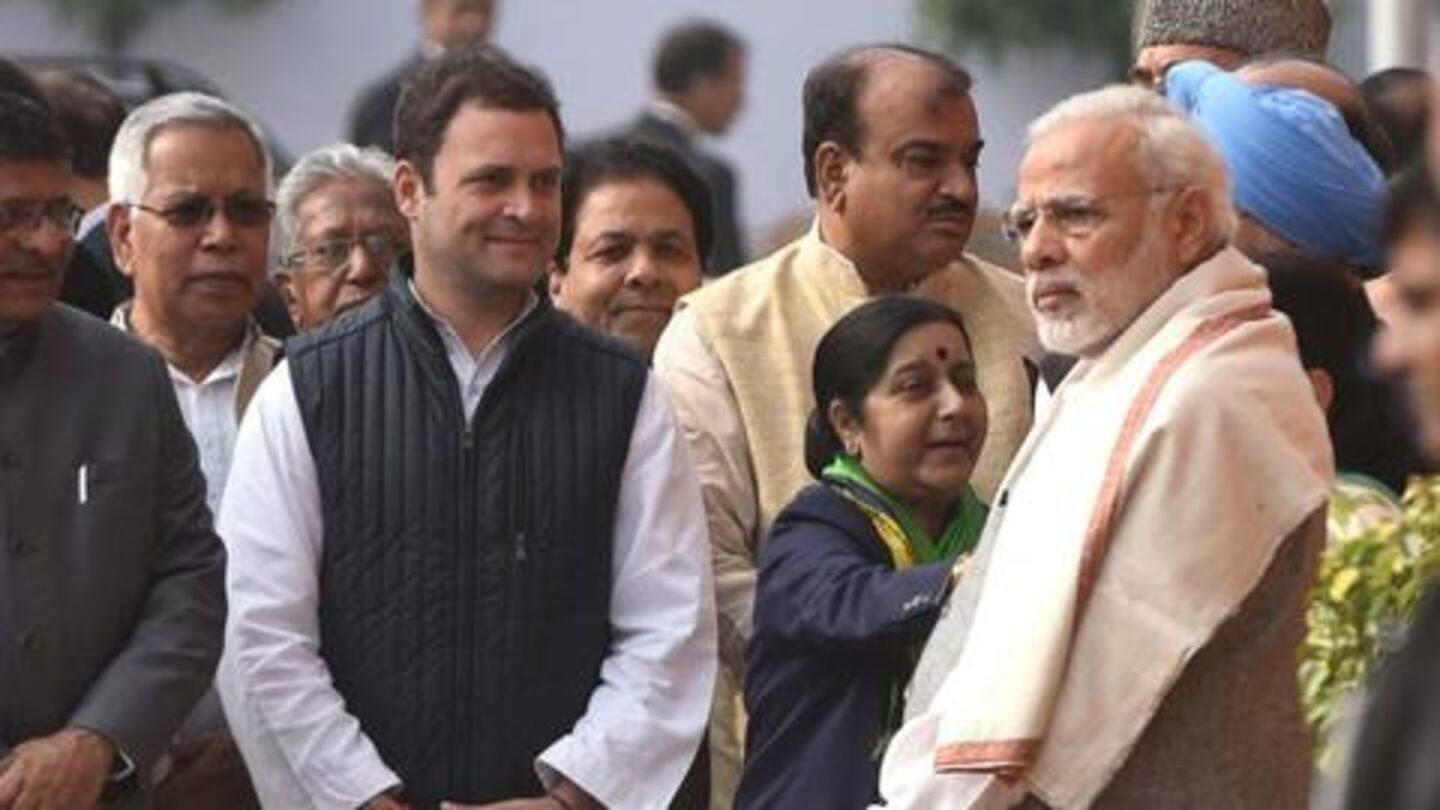 It was exactly a year ago that Gandhi was handed over the reins of the Congress party and this win is sure to boost his confidence. He said the results show promises made by Prime Minister Narendra Modi haven't been fulfilled. "The country is not happy with demonetization, GST, lack of jobs and these results prove that," said Gandhi.
After win, Gandhi slams PM Modi for his incompetence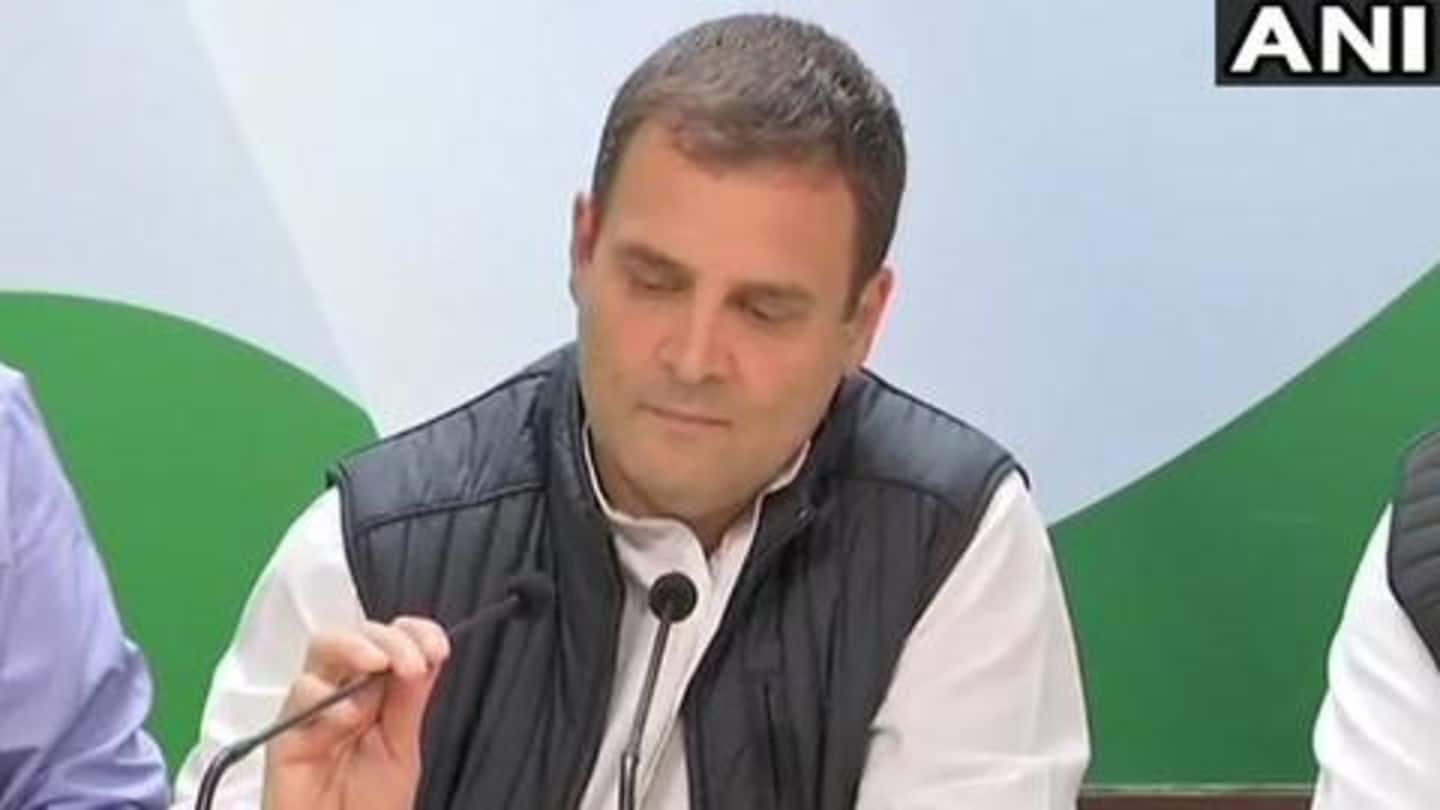 Slamming PM Modi, Gandhi said the Congress won because people think he is corrupt. He added BJP came to power in 2014 on issues of unemployment, corruption and farmer distress, but the government didn't deliver on any of the promises. The Congress President went on to say PM Modi hasn't been able to handle pressure from the opposition.
EVMs are not an Indian issue, concern is global: Gandhi
About the plans for 2019, Gandhi said the opposition is united. When asked about EVMs, an issue which the Congress has raised repeatedly after losing polls, Gandhi said the problem was not limited to India but was a concern in other countries as well.