#Verdict2019: Andhra slips from Naidu's hands, Reddy will be CM
#Verdict2019: Andhra slips from Naidu's hands, Reddy will be CM
May 23, 2019, 04:16 pm
2 min read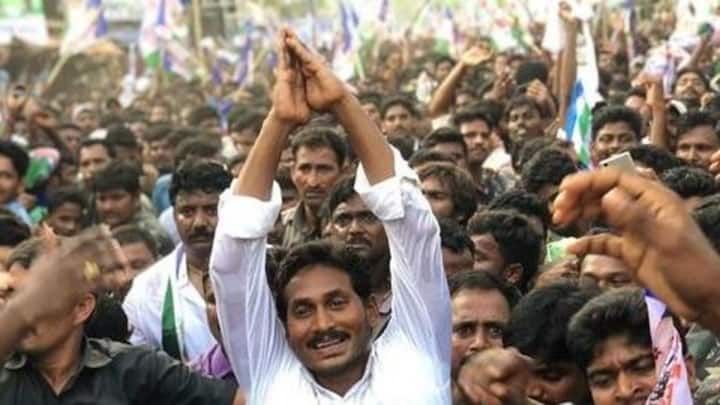 The results of Thursday turned the wheels in Andhra Pradesh as sitting Chief Minister Chandrababu Naidu faced an embarrassing defeat. Jagan Mohan Reddy will soon become the CM as his party YSR Congress won 143 out of 175 assembly seats. The majority mark required to form government in the coastal state is 88. He will take oath on May 30. Here's more.
Naidu is expected to tender his resignation by evening
Naidu, who has been governing Andhra since its bifurcation in 2014, is expected to tender his resignation by evening. Before he puts down his papers, Naidu is scheduled to hold a cabinet meeting. To recall, he walked out NDA last year claiming BJP didn't keep its promise of giving special status to Andhra. Notably, Naidu also tried to cement a united opposition, but failed.
Naveen Patnaik keeps Odisha, BJP puts up decent performance
Assembly polls were also held in Odisha and Naveen Patnaik has managed to retain his home state. Out of 146 assembly constituencies, BJD took a comfortable lead on 104. BJP took a lead on 29 seats, while Congress performed well in 13 seats. As far as Lok Sabha results are concerned, BJD took lead in 14 of 21 seats. BJP took lead in 7.
BJP takes lead in Arunachal Pradesh
In Sikkim, Sikkim Democratic Front (SDF) took a lead in 6 out of the 17 assembly seats. As per latest reports, Congress and BJP didn't open accounts in the state. Separately, in Arunachal Pradesh, BJP put up an exceptional performance. The state has 60 assembly constituencies and the saffron party has taken a lead in 23 seats. Congress took a lead in just two seats.