#IndiaDecidesOnDec11: Shashi Tharoor trolls Arun Jaitley with 'great day' tweet
#IndiaDecidesOnDec11: Shashi Tharoor trolls Arun Jaitley with 'great day' tweet
Dec 11, 2018, 02:10 pm
2 min read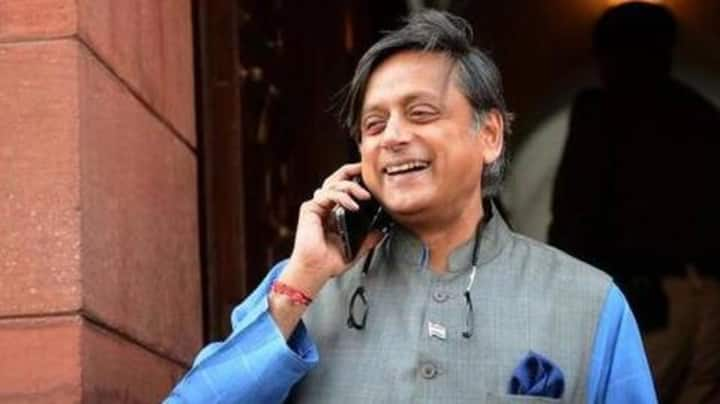 The results of assembly elections of five states, dubbed as the big semifinal before India votes in 2019, has brought immense joy to Congress. In the Hindi heartland, where BJP has been ruling for years, Congress has managed to put a dent on the saffron party's hopes. Happy with the results, Congress MP Shashi Tharoor took a dig at Union Finance Minister Arun Jaitley.
Arun Jaitley spoke about 'India's great day', Tharoor repeats words
After a UK court ruled in favor of Vijay Mallya's extradition on Monday, Jaitley called it a great day for India. Mallya, who is accused of fraud to the tune of Rs. 9,000 crore, was in the UK since 2016 and the closely followed case inched towards end yesterday. Jaitley had slammed UPA, and wrote NDA was doing what they couldn't do.
Great Day for India. No one who cheats India will go scot free.
The Judgement of UK's Court is welcome. An offender benefited during the UPA. The NDA brings him to book.

— Arun Jaitley (@arunjaitley) December 10, 2018
Shashi Tharoor uses Jaitley's words to troll him
Meanwhile, the fight is still close in MP and Rajasthan
While early trends hinted Congress will seize power in Rajasthan and Madhya Pradesh ousting the anti-incumbent governments of Vasundhara Raje and Shivraj Singh Chouhan, respectively, the latest numbers are different. In Rajasthan, BJP is leading in 72 seats, Congress in 102. In MP, BJP, Congress, BSP, and others are leading in 110, 110, 4 and 6 seats respectively.
An alliance could help Congress in Rajasthan
While Sachin Pilot called the elections, former CM Ashok Gehlot practiced a restrain. Addressing reporters, the tall Congress leader said it would be better to wait for complete results. "We will get a clear majority, still we would want independent candidates & parties other than BJP to support us if they want," said Gehlot. Notably, sitting CM Vasundhara Raje evaded questions of reporters.