#AssemblyElections: Star campaigner Yogi Adityanath gets BJP heartbreak in heartland
#AssemblyElections: Star campaigner Yogi Adityanath gets BJP heartbreak in heartland
Dec 12, 2018, 04:24 pm
3 min read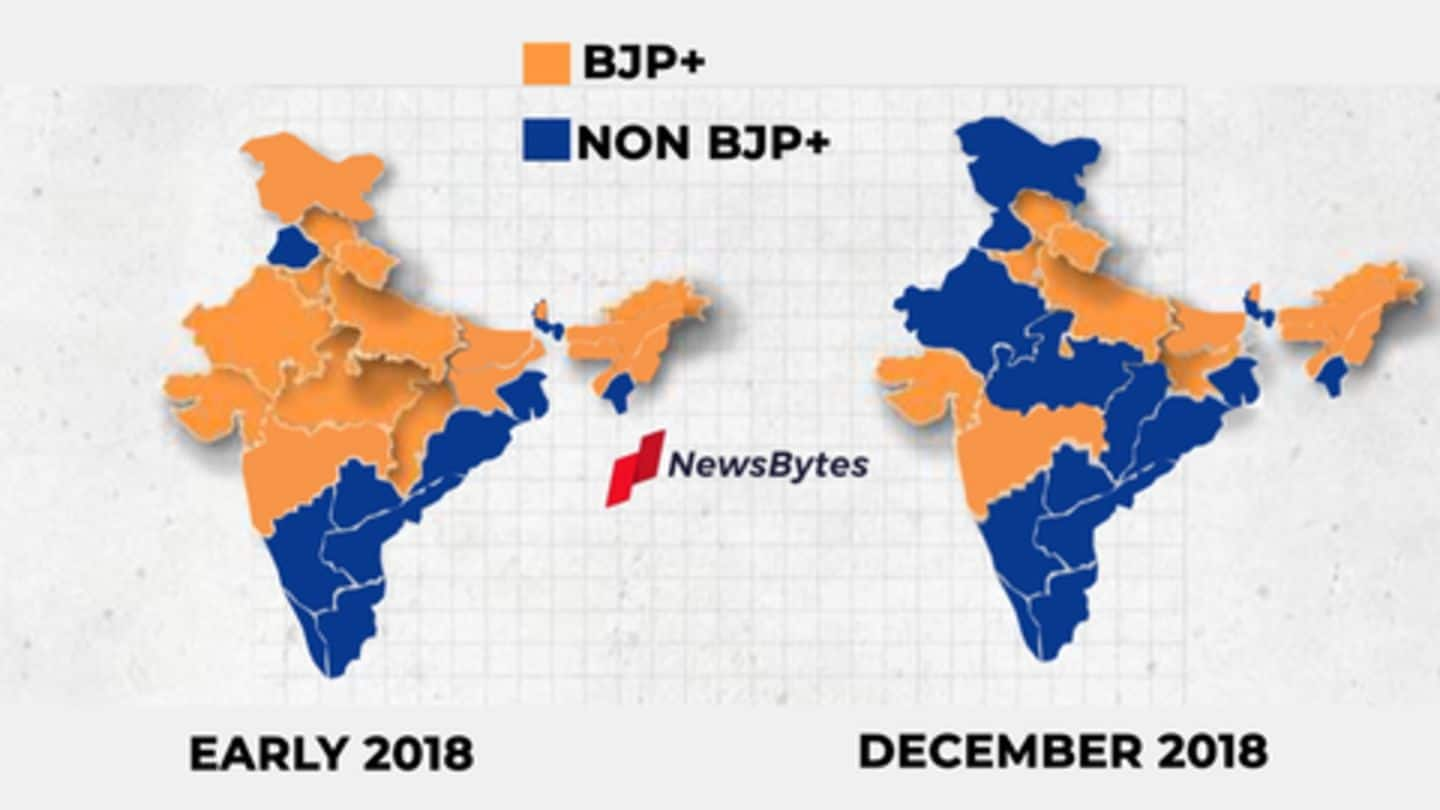 Uttar Pradesh Chief Minister Yogi Adityanath was the trump card which Bharatiya Janata Party (BJP) hoped would help it win Chhattisgarh, Madhya Pradesh, and Rajasthan, but the results brought only sad news for the saffron party. Adityanath followed Prime Minister Narendra Modi, BJP President Amit Shah, and the respective Chief Ministers in terms of campaigns, but the firebrand leader failed to deliver. Here's why.
He addressed rallies in almost all states
Across the Hindi belt states and Telangana, Adityanath roughly addressed 74 rallies: 26 in Rajasthan, 23 in Chhattisgarh, 17 in Madhya Pradesh and 8 in Telangana. His controversial remarks and the Hindutva card clearly didn't strike a chord with the voters. While Yogi's supporters have maintained his campaign helped BJP, his rivals said he brought more controversies than votes for the party.
Raj Babbar said Adityanath caused harm to BJP
About the saffron-robed leader Uttar Pradesh Congress Committee (UPCC) president Raj Babbar said, "The BJP fared badly wherever Yogi went for campaigning. In fact, Yogi generated more controversies than the number of seats he won for the BJP."
Adityanath kept giving controversial statements across states
Well, it can't be denied that Adityanath's campaign was highly controversial. From discussing the caste of Lord Hanuman to peddling theories like Nizam of Hyderabad left India, and so would Asaduddin Owaisi, Adityanath kept stroking rows with his words. Showing his hard Hindutva stance, he even advised senior Congress leader Kamal Nath to 'keep his Ali, as they have Bajrang Bali'.
He spoke about Ayodhya, asked Congress to clear stand
Hoping that the Ram Mandir issue could win BJP seats, Adityanath asked Congress to clear its stand on the sensitive matter, which is lying in the Supreme Court. "The Congress should be asked if their relationship is with (Lord) Ram or with foreign invader Babur. The Congress has no idea about the country's respect and swabhimaan' (self-respect)," he said in Chhattisgarh.
Adityanath couldn't even secure his bastion in by-polls
Adityanath's high-decibel campaigns also coincided with his name-changing exercise. He spoke about changing Hyderabad and Karimnagar's names if BJP came to power in Telangana, something voters clearly rejected. Notably, earlier this year, Adityanath failed to steer BJP towards a win in Uttar Pradesh by-polls, including his own bastion Gorakhpur. Samajwadi Party won Phulpur, Gorakhpur and months later a united opposition ousted BJP from Kairana.
Meanwhile, poster in UP supports Adityanath as PM candidate
While Adityanath's strong Hindutva stand and controversial statements were rejected by voters, he still enjoys a strong support in UP. In some streets of Lucknow, posters came up which spoke about Adityanath as CM candidate and slammed 'jumlebaaz' Prime Minister Narendra Modi.
PM Modi v/s CM Yogi dots streets