Shah, Nadda hold meetings amid protests over BJP Bengal candidates
Shah, Nadda hold meetings amid protests over BJP Bengal candidates
Written by
Siddhant Pandey
Mar 17, 2021, 12:13 am
2 min read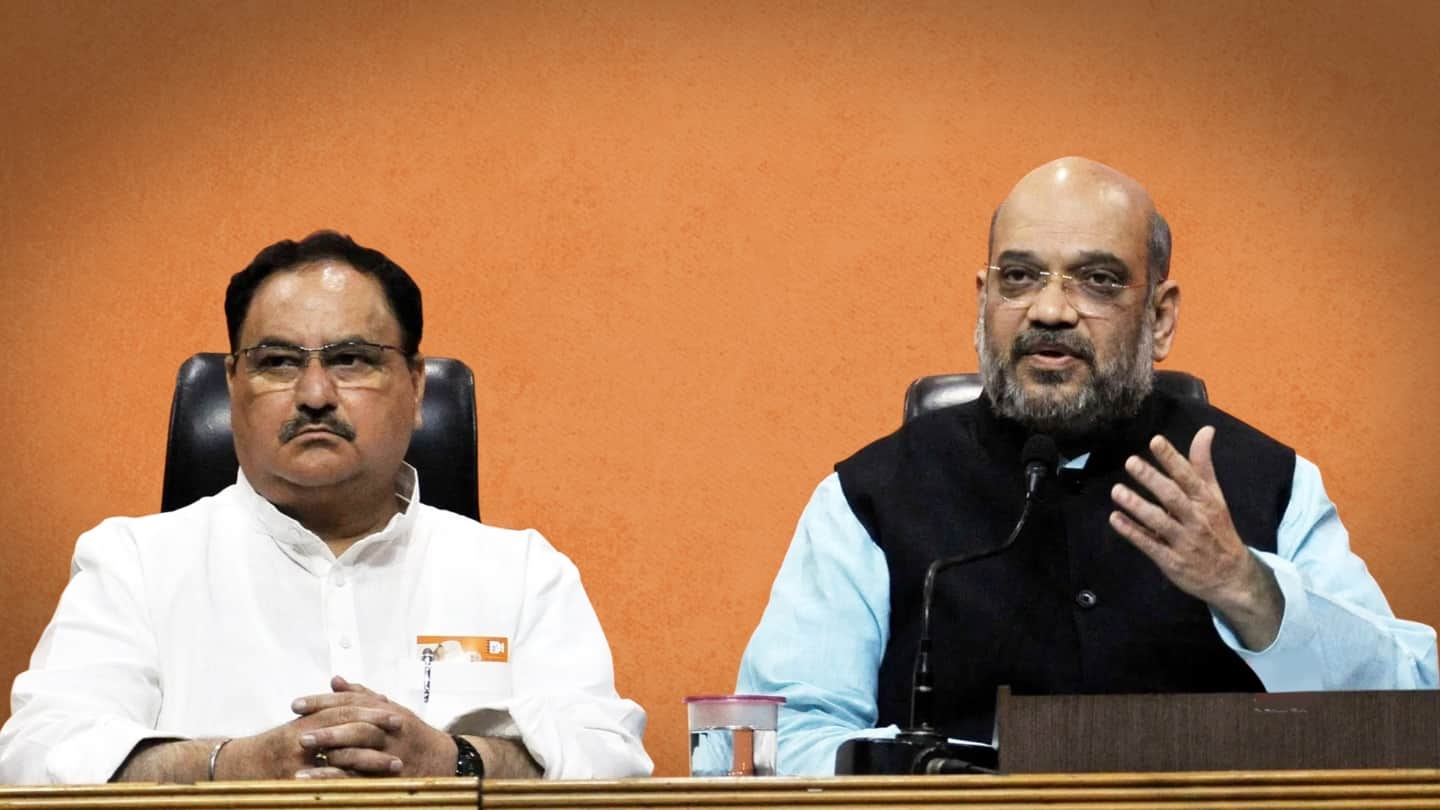 Union Home Minister Amit Shah and Bharatiya Janata Party (BJP) President JP Nadda have held meetings as the party's candidates for the upcoming West Bengal elections invited protests. Hundreds of BJP workers have been protesting against the party's decision to offer tickets to those who had recently switched over from the rival Trinamool Congress (TMC), which currently forms the government in West Bengal.
Shah, Nadda held meetings last night and this morning
Shah and Nadda held a meeting in Kolkata on Monday night followed by another meeting Tuesday morning, a senior BJP leader told Hindustan Times. The outcome of the meetings, which were attended by senior party leaders, remains unknown. While Nadda held a roadshow in Bishnupur on Tuesday, Shah went to Assam after holding rallies in the state on Monday.
'No state-wide protests; only few stray incidents'
In a statement downplaying the protests across the party, BJP spokesperson Samik Bhattacharya said, "There were no state-wide protests. Only a few stray incidents took place." "Many people who were attracted towards the party and Prime Minister Narendra Modi joined the party to bring in real transformation in Bengal. It's a teething problem which also affects children," Bhattacharya added.
BJP announced candidates for 4 out of 8 election phases
The BJP has announced candidates for the first four phases of the eight-phase West Bengal election. The list of candidates controversially features the names of several former TMC leaders, who had only recently jumped ship. Some TMC legislators and leaders notably got BJP tickets after they quit the TMC over the denial of candidature for the upcoming elections.
Hundreds of BJP workers staged protests
On Monday, hundreds of BJP workers reached the party office in Kolkata. While some sat on the roads, others raised slogans and tried to break police barricades. Protests also erupted in various constituencies, including Uttarpara and Haripal, where the BJP has fielded former TMC leaders. Similar protests had erupted elsewhere across the state and a BJP office was ransacked at Panchla in Howrah.
BJP doesn't have enough leaders: TMC
Taking a swipe at the BJP in light of the protests, TMC spokesperson Kunal Ghosh said, "The party which sidelined senior leaders like LK Advani and Murli Manohar Joshi over their age, is now giving tickets to octogenarian leaders who left the TMC and joined the BJP." "Actually they don't have enough leaders and faces to project," Ghosh said.