Will Rahul be able to revive Congress, as its president?
Will Rahul be able to revive Congress, as its president?
Dec 07, 2017, 12:40 am
3 min read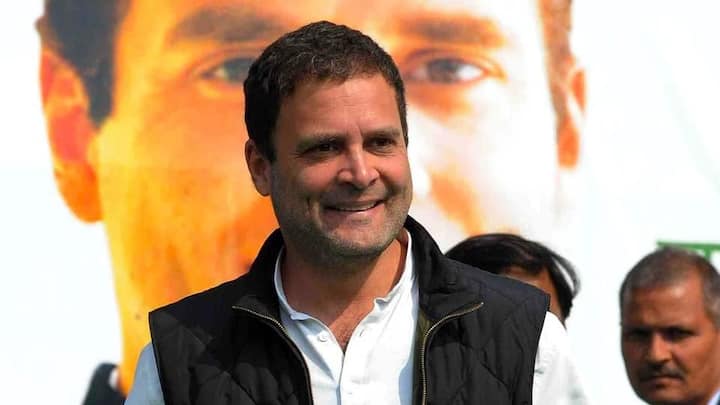 After a 19-year Congress presidency, Sonia Gandhi is making way for heir-apparent, Rahul Gandhi. Until now, Rahul's political trajectory has been disappointing. Ever since his political-entry in 2004, he has failed to win a single election for Congress. Instead under his stewardship, the party slid to 44 seats in LS'14. As he is all set to become President, let's see the challenges he faces.
Build internal democracy and create new leaders
Rahul's biggest challenge is rebuilding the Congress organization. Congress has a definite organizational structure in only few states like Kerala. To fight cadre-based RSS/BJP, Congress needs dedicated regional chiefs and better booth management. Moreover, democratizing the Congress is essential. This is possible if Rahul takes the initiative of reorganizing the party through internal elections, so that new leaders and activists are propped up.
Rahul might need an attitude change
Rahul needs to prove his mettle. As criticism of dynastic politics does the rounds, Rahul faces flak for getting the Congress presidentship on a platter. His conduct also belies his position. His goof-ups and English-sprinkled Hindi while addressing the Hindi heartland don't connect with the poor/farmers, Congress's main vote-bank. Moreover, Rahul famously takes long vacations, even as counterpart Modi is a 24/7 politician.
Building alliances with other parties and managing them
During UPA, Congress boasted of seasoned politicians like Pranab Mukherjee who efficiently managed the rough-and-tumble of coalitions. However, now Rahul faces the task of building potent coalitions and managing them. Recently, despite having emerged as the single-largest party in Goa and Manipur, Congress was unable to stitch an alliance in time. Interestingly, BJP formed governments in both the states.
Rahul needs a strong narrative to counter Modi's politics
Modi's strength has been his political communication and oratory. Rahul obviously lacks this. However, if Rahul provides a strong counter-narrative to Modi, it might work. His temple-visits in Gujarat and criticism of Modi's economic policy suggest a shift from a Dalit-minority vote-bank. But, he needs to clearly explain what he plans to do on the economic front and how it's better than Modi's way.
Strike a balance between young and senior leaders
Rahul will have to ensure a balance in the roles of senior and young leaders within the party. Some ongoing power struggles are Sachin Pilot versus Ashok Gehlot in Rajasthan, Jyotiraditya Scindia versus Digvijay Singh in MP and Ajay Maken versus Sheila Dixit in Delhi.
It is about time Rahul strategizes to win elections
Except tasting some success in the 2009 UP elections, where he was the star campaigner, Rahul has failed to draw votes for Congress. Moreover, ever since Modi became PM, Congress has lost one state after another. Their only victory in Punjab was because of regional leader, Amarinder Singh's popularity. Now, to be taken seriously, it is high time Rahul strategizes to deliver electoral victories.
Can Rahul sustain the momentum he showed in Gujarat?
For Gujarat's campaign, Rahul's new Twitter avatar and leadership have been hailed as Rahul 2.0. However, Rahul may have benefited because of BJP's economic setbacks. Further, leaders like JD(U)'s Nitish Kumar and AAP's Arvind Kejriwal gave up playing Modi's opposition. Now, the upcoming Himachal and Gujarat polls notwithstanding, the question is whether Rahul can convince Indians that he can lead them. History speaks otherwise!