Andhra Pradesh: After ex-speaker dies, Naidu demands CBI probe
Andhra Pradesh: After ex-speaker dies, Naidu demands CBI probe
Sep 17, 2019, 03:57 pm
3 min read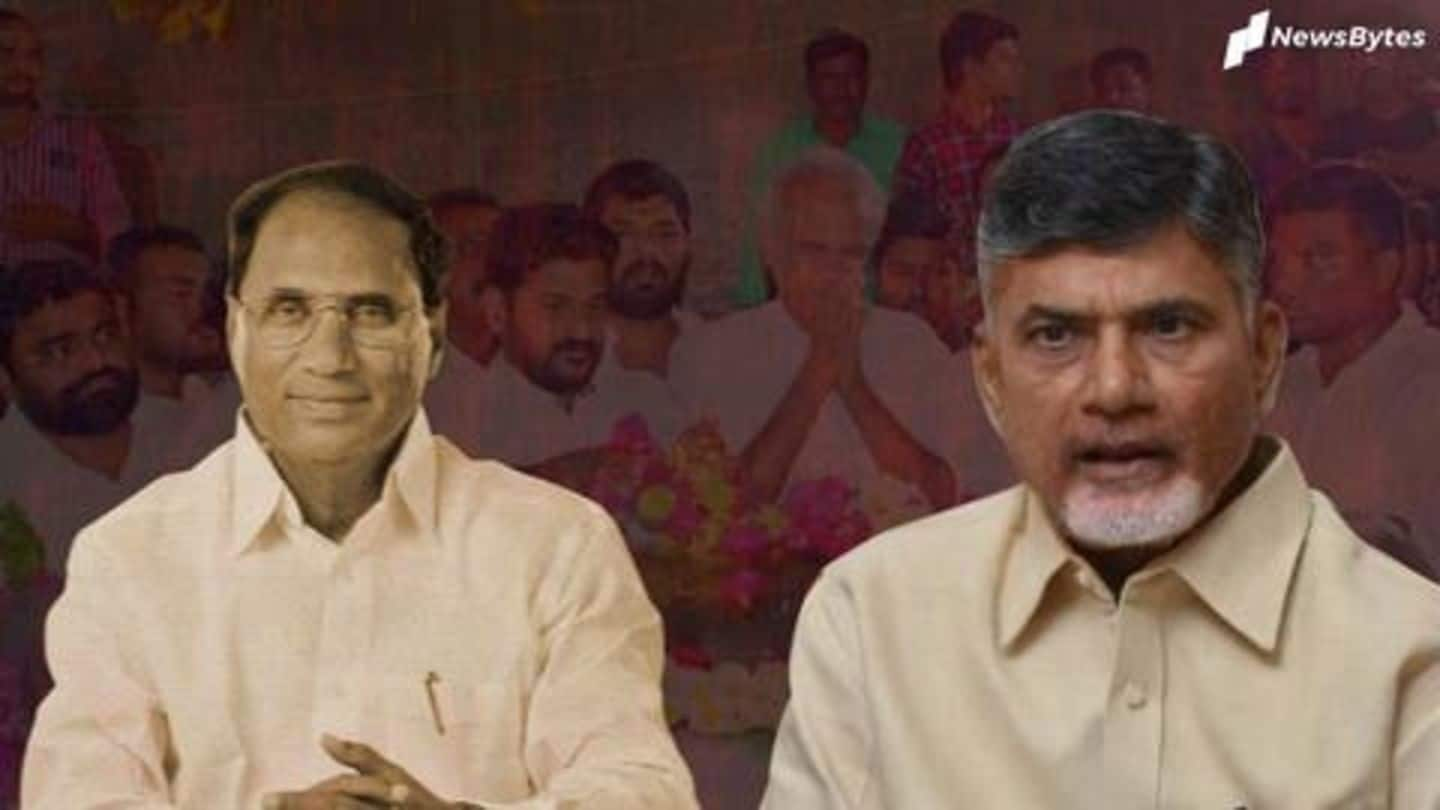 On Monday, former speaker of Andhra Pradesh Kodela Siva Prasad Rao allegedly committed suicide. A tall leader of the Telugu Desam Party (TDP), Rao was apparently upset after a case was filed against him. And, now slamming the current YSR Congress regime, led by Jagan Reddy, TDP Chief Chandrababu Naidu called for a CBI investigation into Rao's demise. Here's all about the case.
Context: Rao went to his room after breakfast, committed suicide
On Monday, 72-year-old Rao, who was a practising surgeon till 2000, went to his room on the first floor of his multi-storied Hyderabad home. At around 10:30 am his daughter found his room locked. After repeated knocks when he didn't answer, Rao's daughter peeped through a window. He was found hanging from a ceiling fan. Rao was rushed to Basavatarakam Hospital where he breathed his last.
Humiliation by Reddy upset Rao, claimed Naidu
Notably, Rao made it to headlines recently after he was booked for diverting expensive furniture from the state legislative assembly to his home-cum-office. The humiliation which followed, reportedly, upset the six-time MLA. Accusing his successor Reddy of creating problems for Rao, Naidu said, "This is the first time in Indian history, a senior politician has committed suicide because of government harassment."
Have never seen such kind of harassment: Naidu
"They harassed him (Rao) physically, mentally and also financially. Never in my 40-year political career (I have seen) this type of harassment. They initiated criminal prosecution against him. They insulted him. They humiliated him and (filed) so many cases against his family members," Naidu added.
Election loss and cases affected Rao, said reports
Not only Rao but his son Shivaram was also accused of stealing laptops meant for skill centers. Reports suggested that the election loss (Rao lost polls from Sattenapalle), and the cases had an effect on the deceased legislator. Talking about the furniture controversy, he had claimed innocence saying he took it home to protect it from theft when the capital was being shifted to Amravati.
Meanwhile, his relative claimed Rao was murdered
While Rao's death started a political slugfest, the case took another twist when a member of his family claimed he was murdered. "I am not willing to believe anything of this sort... he was murdered is what I heard from my relatives and friends in Hyderabad," his relative Kanchi Sai said. He went as far as saying that Shivaram murdered his father.
A detailed investigation is underway
A case has been registered under Section 174 (suspicious death) of CrPC, revealed Deputy Commissioner of Police (west zone) AR Srinivas. This means cops aren't ruling out the possibility of foul play. The post-mortem report said ligature marks on Rao's neck hinted he ended his life. But a deeper analysis will be done to ascertain if poison was present in his body.