New book claims Thackeray family hailed from Bihar
New book claims Thackeray family hailed from Bihar
Sep 17, 2019, 01:13 pm
3 min read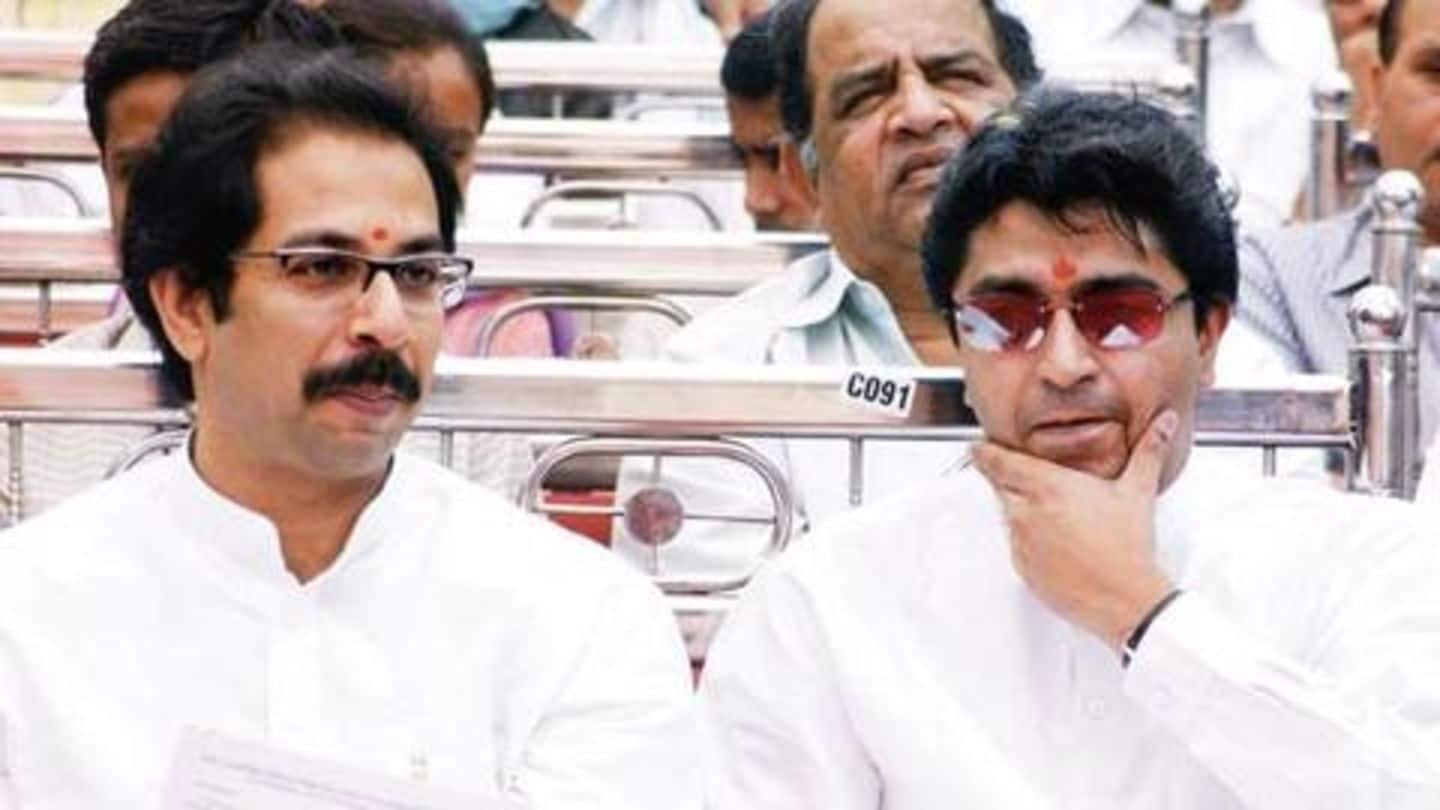 The Thackerays may not be fans of migrants from North India, particularly Bihar and Uttar Pradesh, but a new book claims they also hail from the region which they despise. In the book, The Cousins Thackeray: Uddhav, Raj and the Shadow of their Senas, journalist Dhaval Kulkarni wrote that the family belonged to Bihar and cited documents to support the same, reports The Hindu.
The book bases its arguments on the writings of 'Prahodhankar' Keshav Sitaram Thackeray, the father of Balasaheb Thackeray. Sitaram Thackeray had written a book called Gramnyancha Sadyanta Itihas Arhat Nokarshahiche Bande ('A History of Village Disputes or Rebellion of the Bureaucracy') in which he traced his family's origins. He revealed the community, to which Thackerays belong, moved out of Bihar ages ago.
Thackerays belonged to Magadha, revealed book
Notably, the Thackerays belong to Chandraseniya Kayastha Prabhu (CKP) community and hailed from Magadha in modern-day Bihar. In the third or fourth century BC, the community migrated from Magadha after Mahpadma Nanda deployed usury. After leaving their home, the community earned its living as "warriors and scribes", the writings of Sitaram Thackeray revealed. Kulkarni makes this point in the initial stages of his book.
Book also disclosed why Thackeray cousins started fighting
Apart from giving a poignant twist to anti-North India rhetoric of Thackerays, the book sheds immense light on the rivalry between cousins Raj and Uddhav. As per Kulkarni, the seeds of resentment were sown way back in 1993 when Raj had organized a rally outside Maharashtra assembly to protest against unemployment. Before the rally, he got a call regarding Uddhav and it upset him.
Apparently, Raj wasn't fine with sharing credit with Uddhav
"Raj got a call from Matoshree, asking him to ensure that Uddhav too got to speak at the public meeting. Raj, who was staying at the Hotel Centre Point in Nagpur, was disturbed as he felt Uddhav wanted a share of the credit," the book said.
Once, Raj's friends mocked Uddhav during badminton game
Further, the book also highlighted how both cousins are different in their approach. Giving an illustrative example of 1997, Kulkarni wrote that once Raj and Uddhav were playing badminton. When Uddhav fell down, Raj's friends laughed at him but he didn't say anything. The former never returned there but joined Bandra's MIG club for classes, and soon became perfect in the game.
Kulkarni said he tried to analyze the behavior of cousins
About his book, tipped as the first political biography of the Thackeray cousins, Kulkarni said, "I have tried to analyze the reasons for such nativist movements striking a chord in the sons-of-the-soil, whose concerns they claim to articulate." With Maharashtra assembly polls round the corner, it's left to be seen how much effect will the rivalry between the cousins have on votes.