Ballot over bullets: Defying threats, residents of Bastar cast votes
Ballot over bullets: Defying threats, residents of Bastar cast votes
Apr 11, 2019, 02:57 pm
3 min read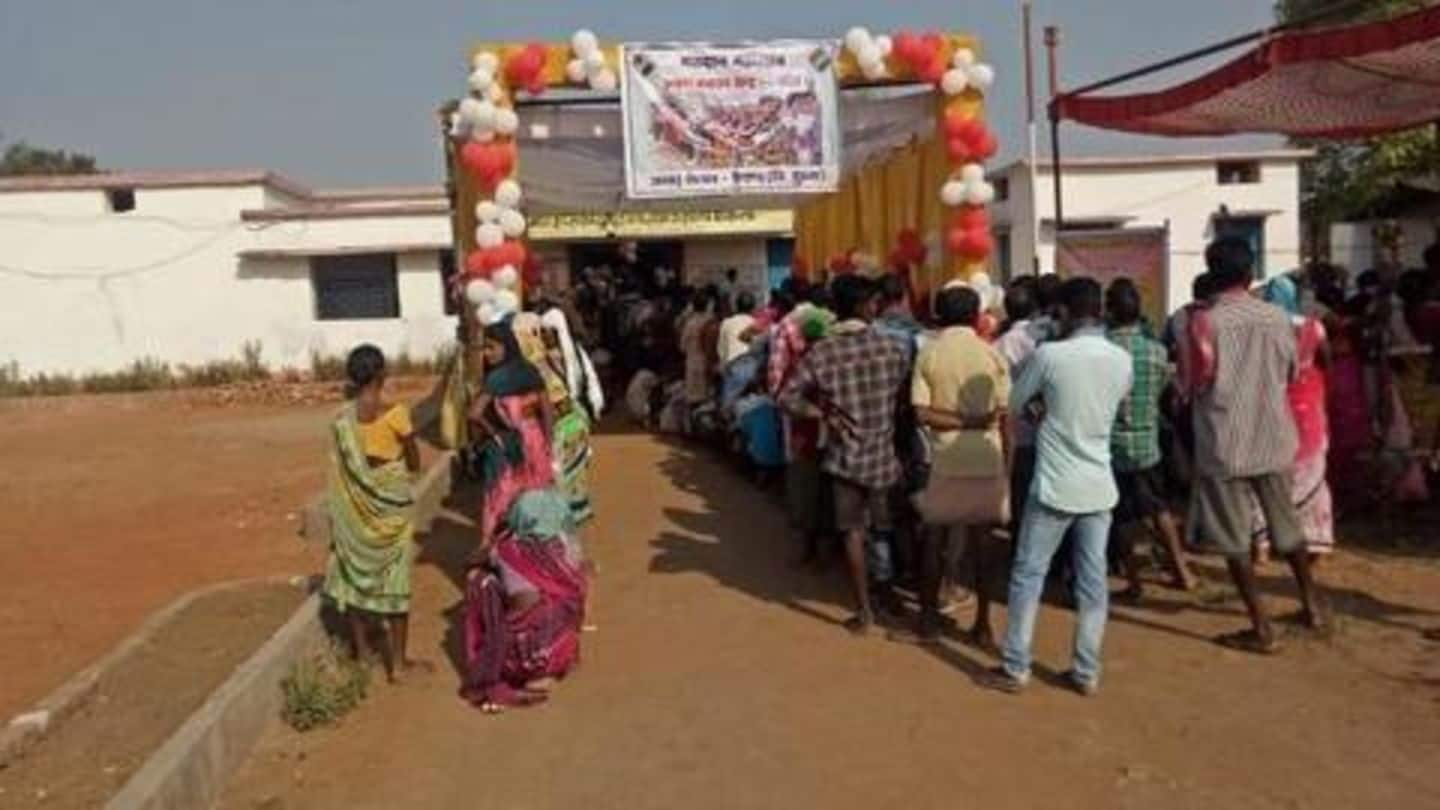 Sending a strong message to Naxals and reinstating faith in democracy, voters of Bastar in Chhattisgarh turned up in huge numbers at polling booths to cast their votes. Polling in the Naxal-hit areas began on Thursday, during the first phase of the seven-legged general elections. Earlier, Naxals warned citizens and asked them to not participate in polling. Here's what we know so far.
Backstory: BJP MLA and security personnel died in IED blast
On Tuesday, a BJP lawmaker and four security personnel died in Dantewada district of the constituency. MLA Bhima Mandavi was returning from his campaign when his vehicle was blown up in an IED blast. The killed security personnel were identified as driver Danteshwar Maurya and jawans Chhagan Kuldeep, Somdu Kawasi and Ramlal Oyami. However, Election Commission maintained the schedule won't change.
Maoists warned citizens, asked them to not cast votes
Maoists scribbled warnings on walls of Bastar asking people to stay away from polls. The message was written on walls of Dantewada, Bijapur, Sukma and Narayanpur districts. While one of messages read: BJP ko maar bhagao (Force the BJP to flee), another one read: On the one hand the central government has sold the nation to corporates and on other they talk about nationalism.
But, warnings didn't deter spirit of voters
Despite threats, residents of Bastar arrived at polling booths. Voting began at 7 AM and will end at 3 PM, due to security reasons. According to an election official, 23% of voters exercised their rights by 11 AM. The official added long queues of voters were seen at all booths, including booth no. 220 which falls in Shyamgiri village, where the BJP MLA died.
Naxals attacked security personnel but their attempt was thwarted
Reportedly, 80,000 state and paramilitary personnel have been deployed to ensure peaceful voting. Earlier in the day, Naxals triggered an IED blast in Farasgaon area. The incident took place around 4:15 AM when officers were escorting polling staff to booths. Fortunately, no one was injured.
Many former Naxals will cast their votes today
These elections are also special for Naxals who surrendered before authorities. Many of these former rebels will cast votes for the first time. A former Naxal named Sundari told ANI that it felt good to be associated with this democratic exercise. Lauding their participation, district magistrate Topeshwar Verma said, "It is good that they are voting to be part of democracy."
Fun fact: BJP has never lost from Bastar since 1998
The Bastar seat is reserved for STs. This time a total of seven candidates are testing their luck. However, the seat is all set to witness a direct battle between Congress' Deepak Baij and BJP's Baiduram Kashyap. Notably, BJP hasn't lost from Bastar since 1998.