Chidambaram feels Rahul Gandhi shouldn't be blamed for 1984 riots
Chidambaram feels Rahul Gandhi shouldn't be blamed for 1984 riots
Aug 26, 2018, 12:24 pm
2 min read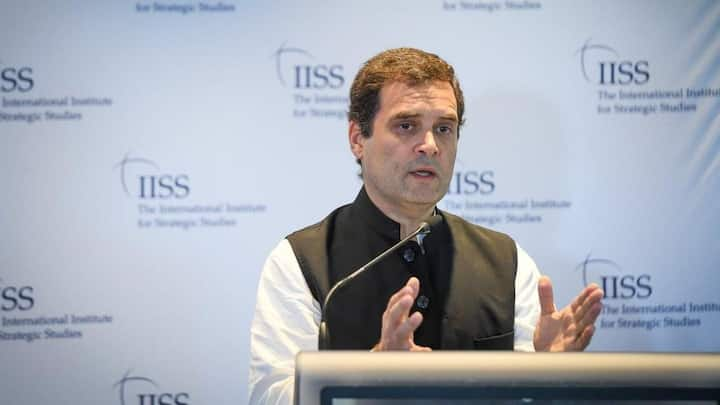 Senior Congress leader P Chidambaram came to party President Rahul Gandhi's defense on the 1984 remark saying the latter can't be blamed for what happened when he was 13 or 14 years old. In London, Gandhi condemned violence while speaking about anti-Sikh riots and claimed no Congressperson was involved, a remark which snowballed into a controversy. Here's more about this.
I don't agree, says Gandhi when quizzed about Congress's involvement
In an interaction with UK-parliamentarians, Gandhi said what happened in 1984 was wrong and a painful experience. "You say that the Congress party was involved in that, I don't agree with that," he said. He added those guilty should definitely be punished. Notably, in 1984, after her bodyguards assassinated former PM Indira Gandhi, riots broke in North India, and hundreds of Sikhs were massacred.
He hasn't absolved anyone, Chidambaram says on Gandhi's comments
Chidambaram went into damage control mode saying no one has been absolved. He said it can't be denied that Congress was in power when riots happened. "Now, you can't hold Rahul Gandhi responsible for that - he was 13 or 14 years of age then... He has not absolved anyone," Chidambaram said in Kolkata. He advised everyone to read full-text of Gandhi's speech.
Chidambaram reminds of apologies of Sonia Gandhi, Manmohan Singh
"A very terrible thing happened in 1984 for which Dr Manmohan Singh has apologized in parliament. Mrs (Sonia) Gandhi has also apologized and on numerous occasion, some of us have also said what happened in 1984 was a terrible thing," Chidambaram added.
Then and now: In 2014, Gandhi spoke about Congressmen's involvement
Notably, in an interview in 2014, Gandhi had said that probably some Congressmen were involved in the riots. 4 years later, the Congress President seems to have forgotten his own words. Soon after the remark Akali Dal slammed Gandhi and said his words rubbed salt on their wounds. "It shows the thinking of Mr Gandhi," SAD chief Sukhbir Singh Badal said.