Rezaul Haque, Congress candidate in West Bengal, dies of COVID-19
Rezaul Haque, Congress candidate in West Bengal, dies of COVID-19
Written by
Astha Oriel
(Sourced from PTI)
Apr 15, 2021, 03:04 pm
2 min read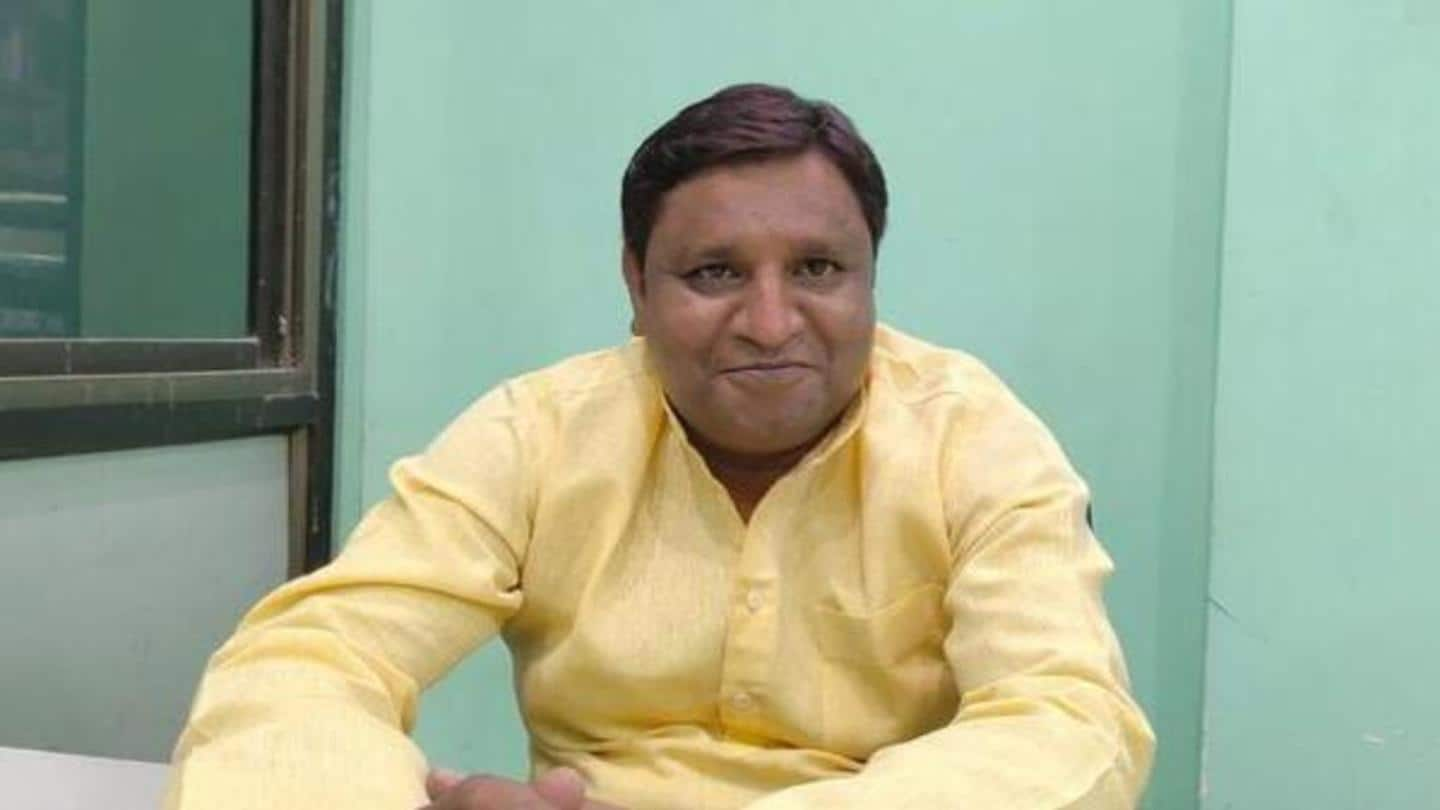 Congress candidate Rezaul Haque, who tested positive for COVID-19 two days ago, died at a hospital in Kolkata early on Thursday, the State Health Department sources said. "Haque, 46, the party's nominee from Samsherganj assembly constituency in Murshidabad District, was initially admitted to a private hospital in Jangipur on Wednesday following bouts of breathing trouble," they said. Here are more details.
EC should take note of protocol violations at rallies: Chowdhury
"Haque was later referred to a medical facility in Kolkata after his condition deteriorated at night. Haque died around 5 am," the sources said. West Bengal Congress chief Adhir Ranjan Chowdhury condoled his death and said that the Election Commission should take note of the various instances of violation of safety protocols at poll rallies.
Assembly polls in Samsherganj scheduled for April 26
"I have written to the commission, stating how COVID-19 regulations are being violated. We need to raise the awareness level," Chowdhury said. Samsherganj goes to polls in the seventh phase of the assembly elections on April 26.
On Friday, the Election Commission said that it may ban political rallies if coronavirus norms are not followed. In a letter to all recognized state and national political parties, EC drew attention to the worrying coronavirus numbers being reported across India. It underlined that by flouting the precautions, the political parties were exposing themselves as well as the public to the fatal infection.
Polls in West Bengal being conducted in eight phases
West Bengal along with Assam, Kerala, Puducherry, Tamil Nadu is undergoing assembly elections amidst the second wave of COVID-19 throughout the country. Polls in West Bengal are being conducted in eight phases, out of which four are over. The next phase is on April 17.
5,892 fresh cases recorded in West Bengal in 24 hours
In poll-bound West Bengal, the number of daily COVID-19 cases increased by as much as 15 times in the last 30 days. In the last 24 hours, the state recorded 5,892 cases thus taking the total tally of COVID-19 cases to 6,30,116. The state has also recorded 10,458 COVID-19 deaths and 5,87,037 recoveries so far.
India recorded over two lakh cases on Wednesday
In the last 24-hours, India recorded 2,00,739 fresh cases-- the highest single-day spike since the beginning of the pandemic, thus taking the nationwide tally to over 1.4 crore. With 1,038 COVID-19 deaths, the nationwide death toll rose to 1,73,123.