Congress reaches SC, demanding re-look into CJI impeachment motion
Congress reaches SC, demanding re-look into CJI impeachment motion
May 07, 2018, 11:58 am
3 min read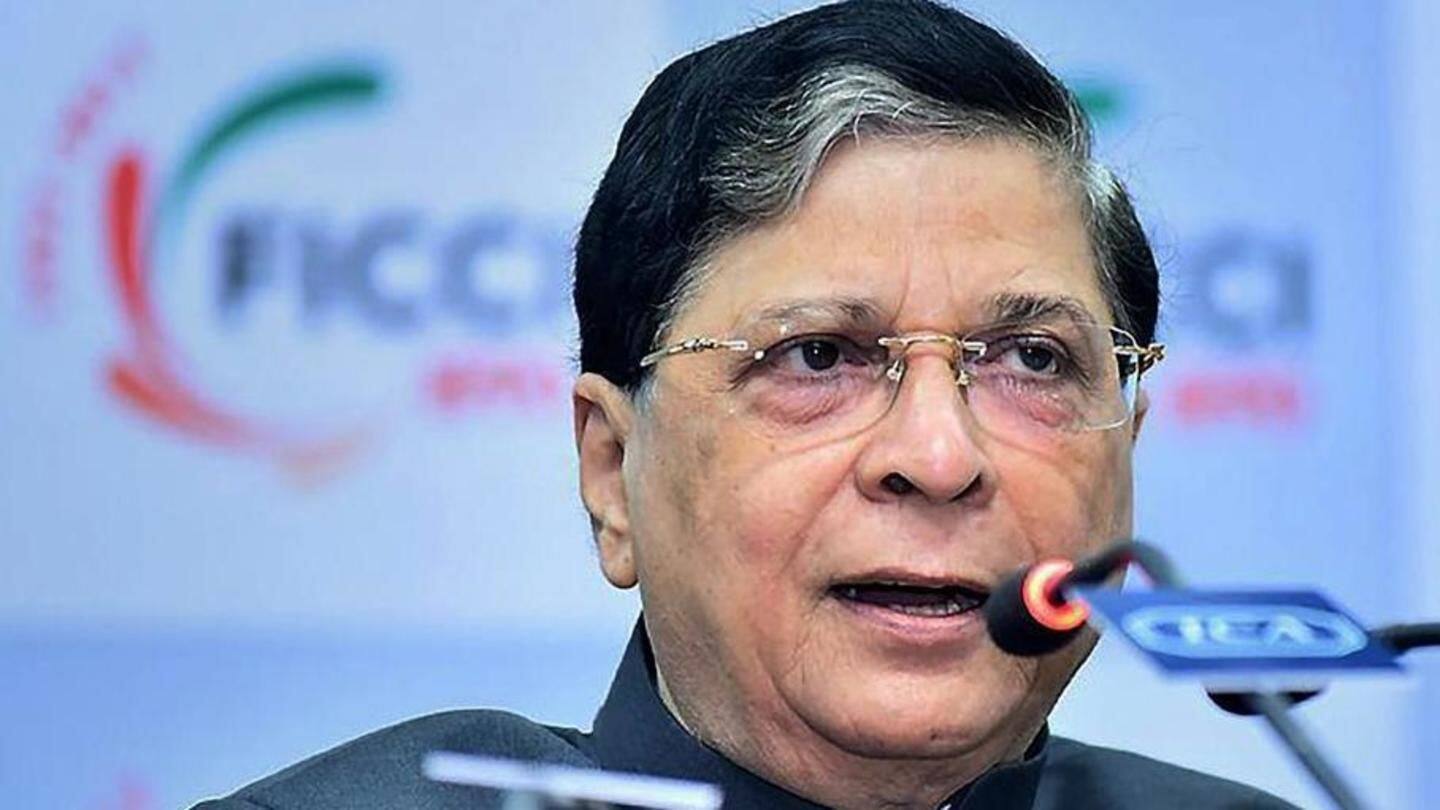 The Congress seems determined to take its impeachment motion against Chief Justice (CJI) Dipak Misra to its logical conclusion. Two of its MPs, Pratap Singh Bajwa and Amee Yagnik, have challenged in the SC Rajya Sabha (RS) Chairman Venkaiah Naidu's decision to reject their motion. They argued that Naidu is legally bound to set up an enquiry committee once such a motion is submitted.
The historic press conference from when it all started
Two months ago, Justices Jasti Chelameswar, Ranjan Gogoi, Kurian Joseph and Madan Lokur called a press conference and alleged the SC's freedom and integrity have been thrown into uncertainty. Among other allegations, they accused Misra of abusing his power to assign important cases to select judges. The Justice Loya death case was a key concern: the judges felt it wasn't being fairly heard.
Congress seeks CJI's impeachment on grounds of 'misbehavior'
After much discussion, Congress formally started collecting signatures for a motion for Misra's removal in March based on the judges' allegations. The motion accuses Misra of not acting on the complaints of the four judges, conspiring in the illegal licensing of a private medical college, acquiring land illegally when he was a lawyer, and damaging the credibility of the SC's institutional autonomy, among others.
Despite required numbers, why did Naidu reject the motion?
Congress was backed by six parties in the motion. However, Naidu noted there is no concrete verifiable information indicating 'mibehavior' of the CJI. MPs themselves weren't sure of the charges, he observed, citing phrases like 'may have been', 'likely' and 'appears to be' in the motion. The allegations could seriously undermine the judiciary's independence; moreover, MPs disregarded convention by going to press, Naidu said.
The RS chairman's reasons were illegal and arbitrary: Congress
Now, the Congress has submitted that Naidu's decision was "illegal and arbitrary." "None of the reasons given...carry any weight or are legally tenable." "It deserves to be set aside for being wholly extraneous and ultra vires to the provisions of the constitution and the Inquiry Act." Party leader Kapil Sibal had expressed hope that the CJI will have "nothing to do" with this petition.
Other top judges who faced similar motions, but were saved
A similar situation unfolded in 1970, when Justice JC Shah faced an impeachment motion over 'dishonesty', the first SC judge to do so; Lok Sabha speaker GS Dhillon turned down the "frivolous" move. In 2015, 58 RS MPs submitted an impeachment motion against Gujarat HC's Justice JB Pardiwala for his "unconstitutional" remarks against reservation. But Pardiwala expunged his remarks, and the motion was dropped.