As expected, Jyotiraditya Scindia joins BJP after exiting Congress
As expected, Jyotiraditya Scindia joins BJP after exiting Congress
Mar 11, 2020, 03:03 pm
3 min read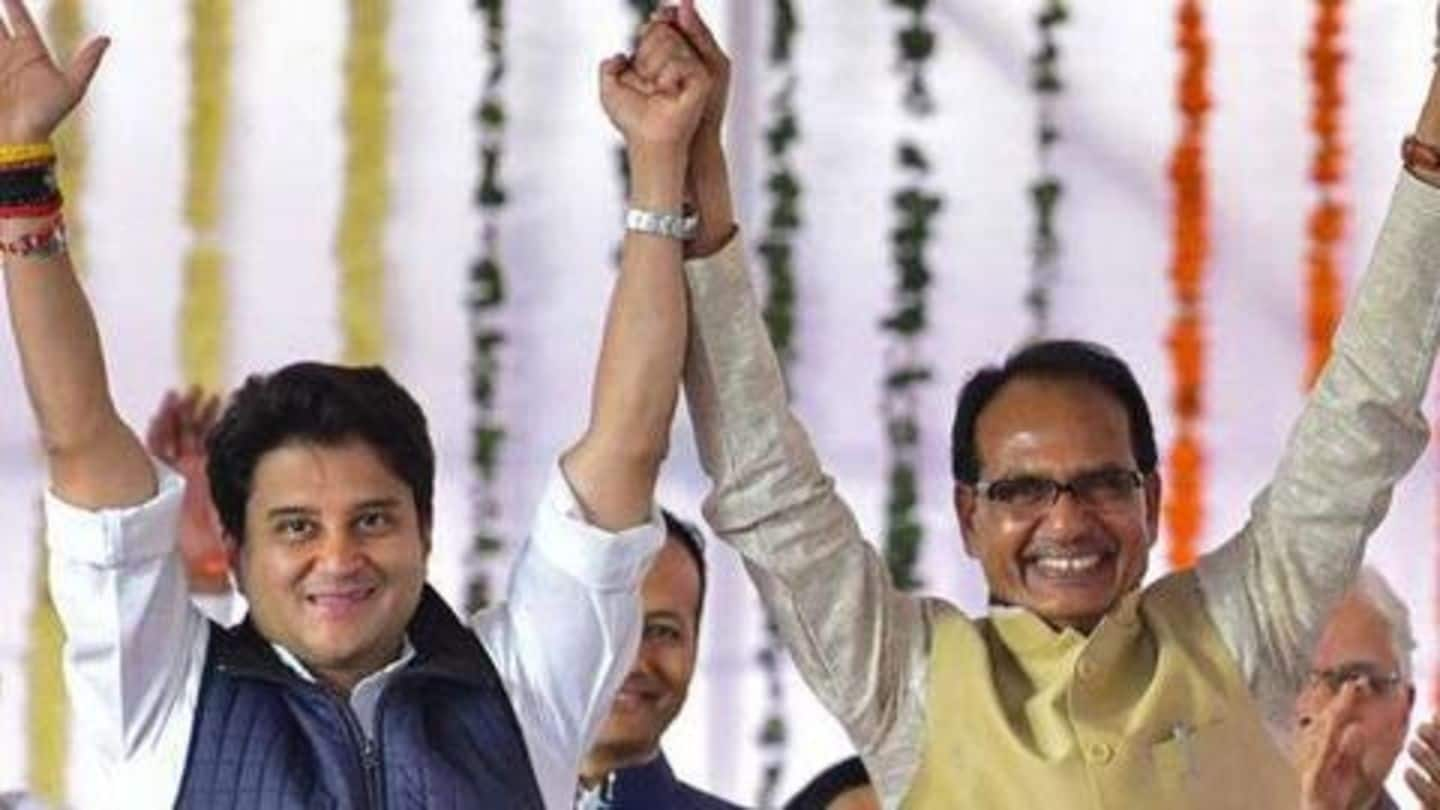 A day after he sent his resignation letter to interim Congress President Sonia Gandhi, former Union Minister and four-time parliamentarian Jyotiraditya Scindia joined the BJP on Wednesday in presence of party president JP Nadda. Scindia had been with the Congress for 18 years and was disgruntled with Madhya Pradesh Chief Minister Kamal Nath. Nath's government is now at risk of crumbling down.
For big plunge, Scindia will be given Rajya Sabha seat
If reports are to be believed, Scindia will be rewarded a Rajya Sabha seat for ditching the grand old party and starting his political innings afresh. He will eventually be given a seat in the Union Cabinet. Earlier, the 49-year-old also met Prime Minister Narendra Modi and Home Minister Amit Shah, but it wasn't clear what he discussed with the senior leaders.
Time to move on: Scindia told Sonia Gandhi
In the resignation letter, dated March 9, Scindia told Mrs. Gandhi that it was time for him to move on. "While my aim and purpose remain the same as it has always been from the very beginning, to serve the people of my state and country, I believe I am unable to do this anymore within this party," he wrote.
Scindia knows what he wants, his MLAs not so much
After Scindia's exit, over 20 legislatures exited Congress, however, at least 12 of them are reluctant to join the saffron party. "We came for Maharaj (Jyotiraditya Scindia)... not to join the BJP," the MLAs, who are in Bengaluru, said. Meanwhile, DK Shivakumar, Congress' go-to person and troubleshooter in Karnataka, told NDTV, "This may not even be a long-drawn affair... they may return soon."
Scindia's decision to jump ships made his aunts happy
Barring Scindia and his late father Madhavrao Scindia, most of the members of his family are with BJP, including his aunts Yashodhara Raje and Vasundhara Raje. Yashodhara Raje, a BJP MLA said, "We are not mad. There are reasons people get up and take such a big step. He (Scindia) has taken a very big step." She added he is of value to BJP.
Raje remembered her mother was sidelined too
"My mother (Vijayraje) was a tall maharani, respected by MLAs and people. She was forced to quit Congress because of a leader Dwarka Prasad Mishra, who overruled her and did not give her respect. She was very sad about it," Raje reminded.
Rajmata's blood took the decision: Raje
राजमाता के रक्त ने लिया राष्ट्रहित में फैसला साथ चलेंगे,नया देश गढ़ेंगे,अब मिट गया हर फासला।@JM_Scindia द्वारा कांग्रेस छोड़ने के साहसिक कदम का मैं आत्मीय स्वागत करती हूँ।

— Yashodhara Raje Scindia (@yashodhararaje) March 10, 2020
Scindia handed over a setback but Congress is optimistic
Meanwhile, in Congress' camp, while the mood is gloomy, senior leaders are confident they will defeat this setback. When asked for a comment on Scindia's resignation, former Congress President Rahul Gandhi walked away this morning, but later took a dig at PM Modi for attempting to destabilizing a government that got people's mandate. He asked him to focus on the economy instead.
Rahul blamed PM Modi for Madhya Pradesh mess
Hey @PMOIndia , while you were busy destabilising an elected Congress Govt, you may have missed noticing the 35% crash in global oil prices. Could you please pass on the benefit to Indians by slashing #petrol prices to under 60₹ per litre? Will help boost the stalled economy.

— Rahul Gandhi (@RahulGandhi) March 11, 2020