In Rahul's presence, Congress leader says Modi looks like "terrorist"
In Rahul's presence, Congress leader says Modi looks like "terrorist"
Mar 11, 2019, 02:09 pm
2 min read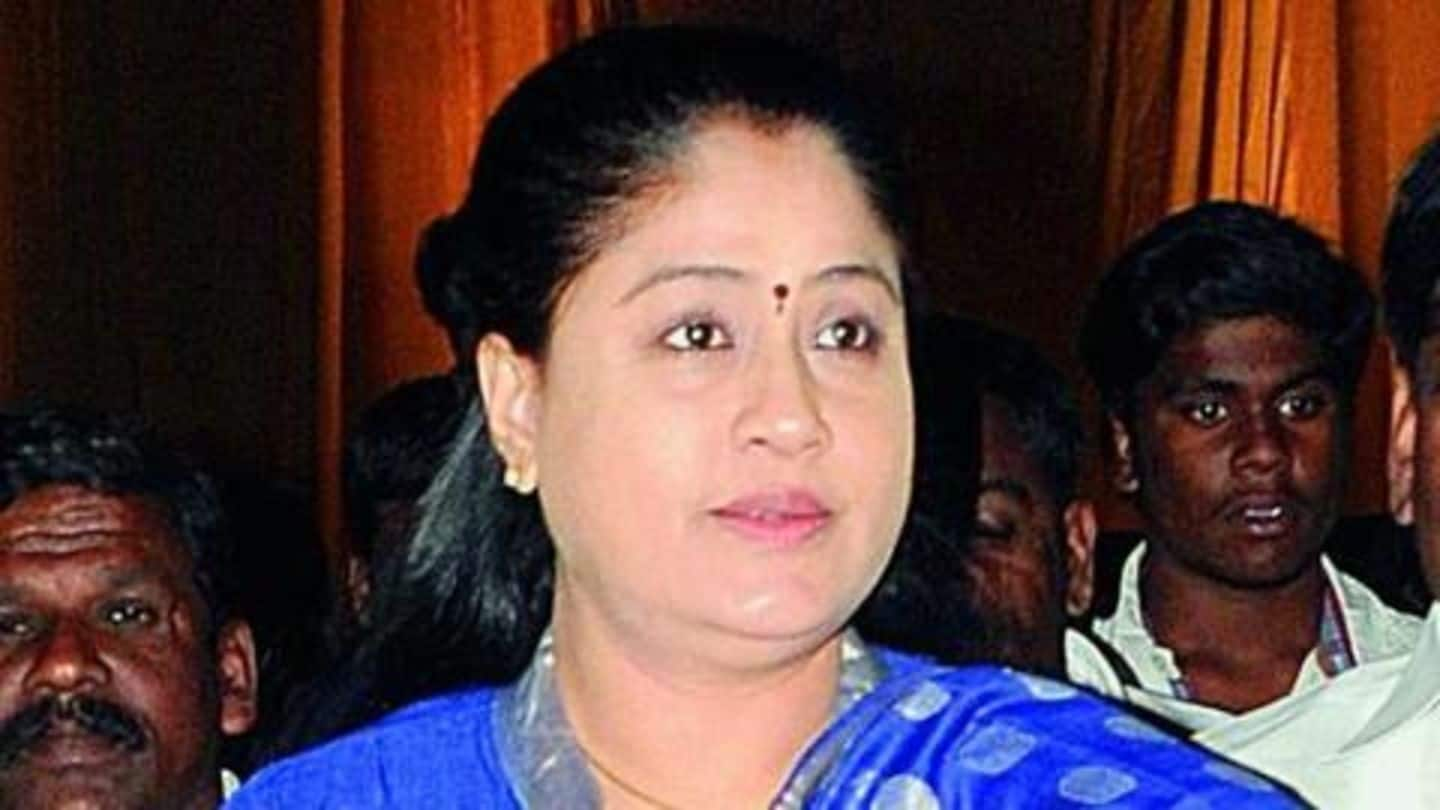 Stoking up a major controversy, Congress leader Vijayashanti said in Telangana that Prime Minister Narendra Modi "looked like a terrorist". The actor-turned-politician, who is seen as Congress' star campaigner in the southern state, made the controversial remarks on Saturday while addressing a rally in Shamshabad. Party President Rahul Gandhi also attended the event. Quite obviously, BJP took a jibe at her comments on Twitter.
He is scaring people: Vijayashanti on PM Modi
Slamming PM Modi, Vijayashanti said he ruled like a dictator in the last five years and would repeat it if given a chance again. "Every person is scared of which bomb Modi will drop at which minute. He is appearing like a terrorist. Instead of loving his people, he is scaring them," Vijayashanti said. She added he didn't follow characteristics of a Prime Minister.
Vijayashanti doesn't want people to vote for TRS either
Vijayashanti added the upcoming elections were essentially a battle between RaGa and PM Modi. She added the Congress chief is "fighting for the survival of democracy". The politician also asked people to not vote for TRS, the party of which she was a member till 2009. She joined Congress in 2014. "Modi and TRS president K Chandrasekhar Rao are one," she claimed.
Darr acha hai: BJP took a jibe at Vijayashanti's statement
Few years ago, Mani Shankar Aiyar called PM Modi "neech"
Notably, Vijayashanti's remarks serve as a reminder to senior Congress leader Mani Shankar Aiyar's comments. In 2017, Aiyar had called PM Modi a "neech aadmi", which got him suspended from the party for eight months. Back then RaGa had asked Aiyar to apologize and a show-cause notice was also served to him. Responding to attack, PM Modi had said, Gujarat would reply to Congress.
Meanwhile, Renuka Chowdhury said Vijayashanti's comments were "regrettable"
While Congress took appropriate action against Aiyar, no steps have been initiated against Vijayashanti. Congress' Renuka Chowdhury termed Vijayashanti's remarks regrettable and said even though she disliked PM Modi, such words shouldn't have been used. "I don't think that's the language we should use for a PM whoever he is, we may not like him but we don't talk in that fashion," she said.