Congress to find interim President Sonia Gandhi's successor soon
Congress to find interim President Sonia Gandhi's successor soon
Written by
Siddhant Pandey
Feb 13, 2020, 06:43 pm
3 min read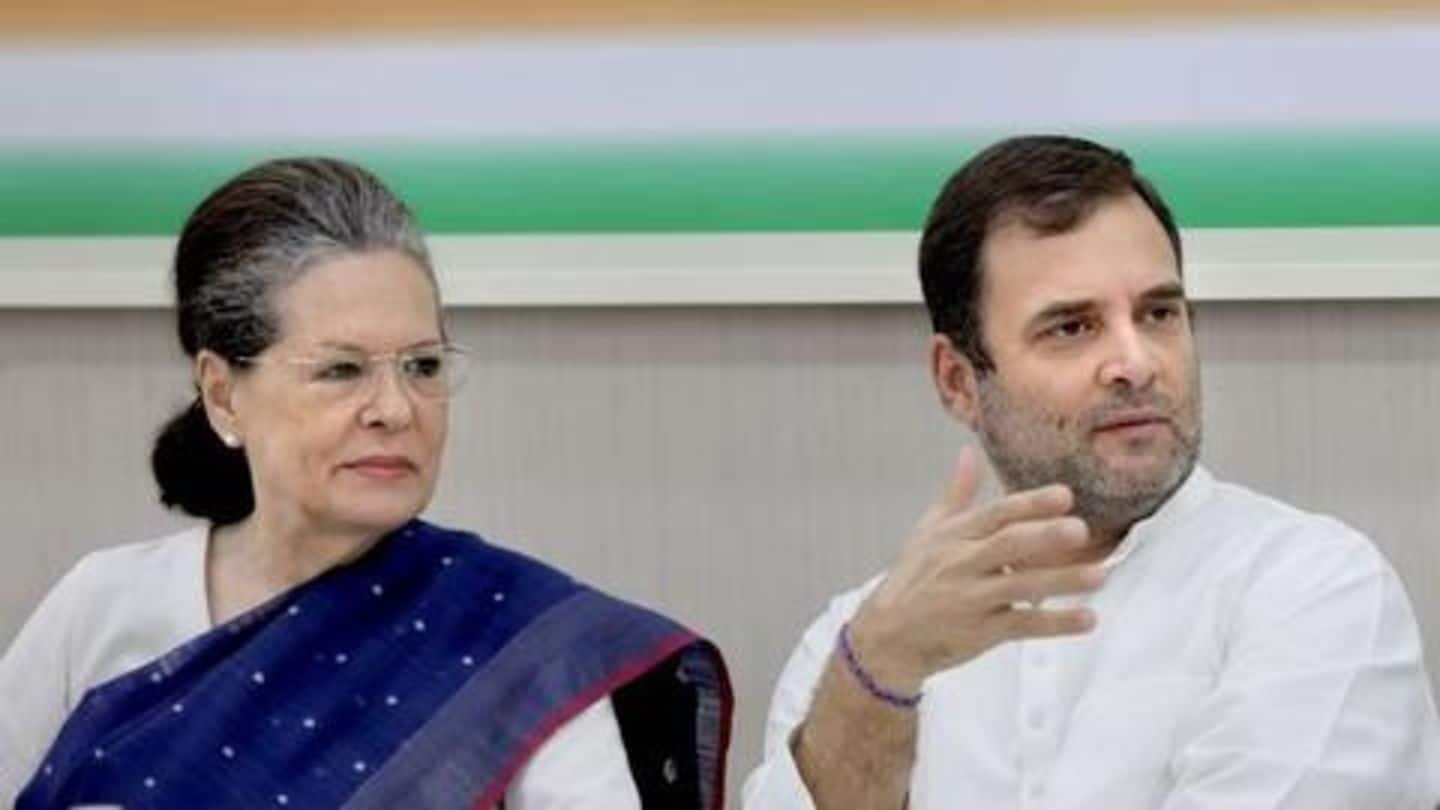 The Congress party is likely to hold its plenary session towards the end of the budget session where its new chief will reportedly be elected. At the plenary, it will be decided if Congress interim President Sonia Gandhi will continue with the role. Gandhi took over as Congress chief last year after her son, Rahul Gandhi, resigned from the post. Here are more details.
Plenary to be held around March last week-April first week
According to ANI, a Congress leader said on Wednesday, "The plenary of the party may be held in the last week of March or in the first week of April." Reportedly, the plenary may be held towards the end of the budget session, set to conclude on April 3. If Gandhi decides to continue as the Congress chief, the session will ratify her election.
Rahul yet to decide if he should assume Congress Presidency
However, Gandhi's health has reportedly been worrisome of late. Meanwhile, sources told NDTV that Rahul Gandhi himself is yet to decide whether he should take over as party chief after he resigned from the post last year.
Congress drew blank in recent Delhi polls
The need for strong party leadership has become more pertinent in recent years. The party drew a blank in the recent Delhi Assembly elections, the same as the 2015 polls. In fact, 63 of the party's Delhi poll candidates also failed to win the mandatory minimum votes and lost their deposits. The party was also decimated in last year's Lok Sabha elections.
Delhi Congress in-charge resigns; blamed Sheila Dikshit for party's downfall
Separately, Delhi Congress in-charge PC Chacko resigned on Wednesday after the party's poor poll performance. Chacko also blamed three-time Delhi Chief Minister Sheila Dikshit for the party's downfall. On a related note, Delhi Mahila Congress chief and national spokesperson Sharmistha Mukherjee also slammed senior party leader P Chidambaram on Twitter after the latter celebrated the Aam Aadmi Party's victory in the Delhi polls.
'Has Congress outsourced defeating BJP to state parties?' Mukherjee asked
With due respect sir, just want to know- has @INCIndia outsourced the task of defeating BJP to state parties? If not, then why r we gloating over AAP victory rather than being concerned abt our drubbing? And if 'yes', then we (PCCs) might as well close shop! https://t.co/Zw3KJIfsRx

— Sharmistha Mukherjee (@Sharmistha_GK) February 11, 2020
Rahul Gandhi resigned last May after Lok Sabha poll defeat
Taking responsibility for last year's Lok Sabha poll upset, Rahul Gandhi had resigned as party chief in May. After efforts to convince him to withdraw his resignation failed, the party turned to its longest-serving former chief, Sonia Gandhi. In the party's 134-year history, the Congress has mostly been headed by a member of the Nehru-Gandhi family.