Mulayam Singh: The man who knows the pulse of UP
Mulayam Singh: The man who knows the pulse of UP
Nov 22, 2017, 08:06 pm
4 min read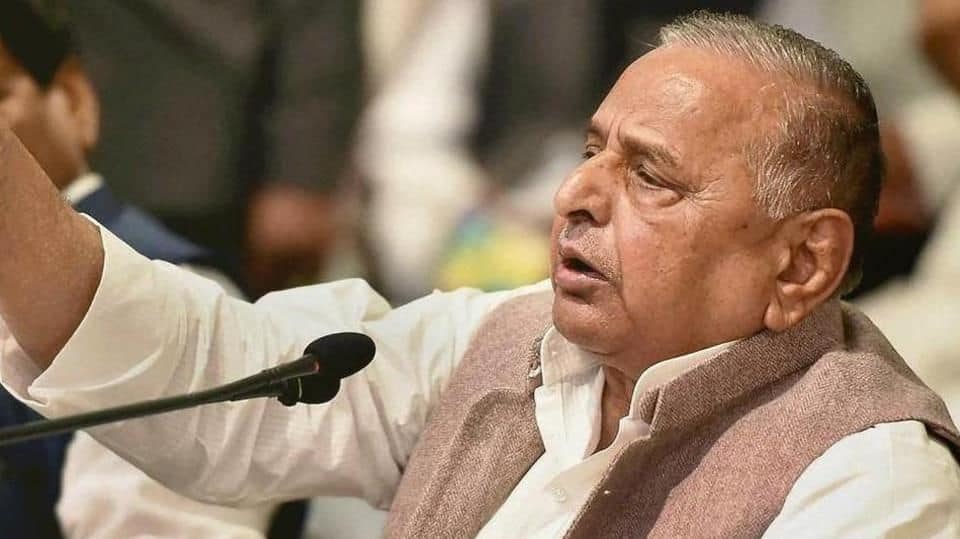 Mulayam Singh Yadav, SP patriarch, celebrates his 79th birthday today. This seasoned politician is known for his do-or-die attitude and ability to mix with ordinary folks with ease. Mulayam witnessed loyalty and betrayal, in equal parts, in his political journey. But, his ability to make spectacular comebacks has earned him the moniker "Netaji." Here's to the man who understands the pulse of UP politics.
Who is Mulayam Singh Yadav?
Mulayam was born to a peasant's family in 1939, in Etawah, UP. He obtained BA and MA degrees in political science. A trained teacher, he was also passionate about wrestling. Inspired by the principles of socialist Ram Manohar Lohia, he joined politics at an early age of 15. Contesting through Lohia's Samyukta Socialist Party, Mulayam became UP state assembly's youngest member in 1967.
Though elected twice later, Mulayam could establish socialist-politics in Etawah only in 1980s. This was because Congress enjoyed the support of the main communities: Brahmins, Dalits and Muslims. Moreover, upper-class landlords influenced voting patterns by using violence. But, the landscape changed with: the rise of OBC leader Charan Singh, Mulayam challenging Congress and the growing influence of dacoits from backward classes like Phoolan Devi.
As savior of Babri, Mulayam wins over Muslims
An astute politician that he is, Mulayam won the 1989 assembly elections with surprisingly, BJP's outside support. This led to his short but eventful stint as CM. In 1990, following VHP's clarion call, kar sevaks assembled at Babri Masjid to bring it down. As CM, Yadav ordered police-firing, killing 28 people. This earned him the nickname "Mullah Mulayam" and the support of the Muslims.
BJP ditches; Congress provides temporary support
After the Babri incident, BJP obviously withdrew its backing in 1990. However, Mulayam continued as CM with Congress' support until 1991. Mulayam had, by then, clinched the Yadav-Muslim alliance which formed the corner-stone of his "Samajwadi Party" in 1992. In 1993 assembly elections, Mulayam again became CM with Mayawati's support. But Mayawati betrayed him in 1995 and took over the government with BJP's help.
Mulayam plunges into the thick of coalition-building at Centre
Mulayam, deeply hurt by the humiliation meted out by Mayawati, shifted his focus to the Centre. As subsequent governments came and fell for lack of support, Mulayam played king-maker. He even tried to become PM of the Janata Dal-led coalition. However, he lost, first to HD Deve Gowda, and then to IK Gujral. Nevertheless, he became the defense minister in Deve Gowda's government.
Mulayam's spectacular comeback in UP
In 2002, Mulayam made a spectacular comeback in UP. Despite SP being the single-largest party, they failed to form a government. Incidentally, Congress refused to back him as he had refused to support them in 1996 after AB Vajpayee's 13-day government fell. After a short-lived BSP-BJP coalition, Mulayam again seized power from 2003-2007. It was during Mulayam's term that Mayawati forged the Brahmin-Dalit alliance.
Amar Singh chapter: SP gets a face-lift
Meanwhile, Amar Singh, who joined SP in 1996 from Congress, became close to Mulayam. SP's image of a rural/semi-urban party changed as Singh brought in celebrities/industrialists like Anil Ambani and Amitabh Bachchan. Further, he blocked Mulayam from party-workers, causing friction. His decisions like campaigning with BJP rebel Kalyan Singh in a Muslim-dominated area cost SP. As a result, BSP trounced SP in 2007 elections.
Rise of the son: Akhilesh takes centre-stage
For the 2012 elections, son Akhilesh joined Mulayam. He tried to clean the party's image by not fielding candidates with criminal cases. After 2012's clear majority, Mulayam made way for Akhilesh to become CM. Following misunderstandings with uncle Shivpal and Mulayam, Akhilesh has become the new face of SP. Though Mulayam couldn't re-invent himself to remain relevant, "socialists" remain emotionally attached to him.