Domestic air traffic soars 20% in 2015
Domestic air traffic soars 20% in 2015
Jan 19, 2016, 10:22 am
3 min read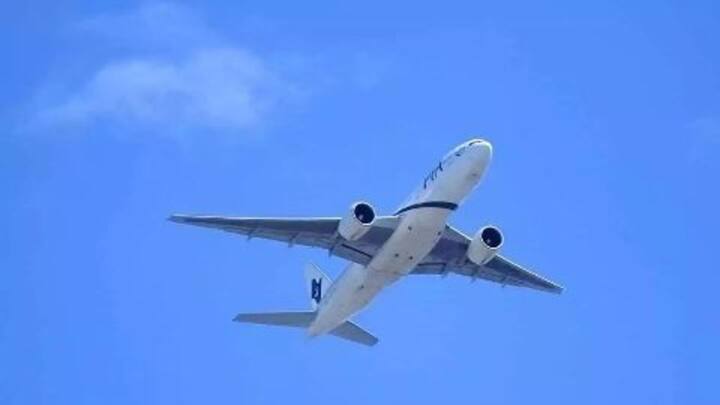 Domestic air traffic in India grew by 20.34% to reach 81.1 million in 2015, from 67.38 million in 2014. It was mainly driven by declining air fares and increasing number of flights with entry of new airlines such as Vistara, Air Pegasus, etc. This trend may continue in 2016 if oil prices continue to remain low as they form 45-55% of operating cost.
Currently, 10 airlines are operating in Indian aviation sector- IndiGo, Jet Airways, Air India, GoAir, SpiceJet, Air Costa, AirAsia, Vistara, Air Pegasus and TrueJet- carrying 81 million passengers annually. India is expected to become the 3rd largest aviation market beating UK by 2026.
Draft Civil Aviation Policy
The draft aviation policy sought to enhance maintenance, repair and overhaul by providing tax incentives to Indian MRO companies and contractors operating abroad. It also sought to boost regional connectivity by capping air fares and allocating Rs.50 crore each for developing new airports. As an ambitious measure, the policy sees India opening up its sky for its South Asian neighbors and countries.
Singapore's Changi airport to run Jaipur and Ahmedabad
The Government approved a tie up between Airport Authority of India (AAI) and Changi airport (Singapore) to operate and manage the Jaipur and Ahmedabad airports. The deal will help in improving standards of service at these two airports. The Memorandum of Understanding (MOU) for the same was signed during Prime Minister's Singapore visit in 2015.
India is fastest growing aviation market
According to the International Air Transport Association (IATA), India registered a growth of 25.1% in Nov'15 to record fastest growth in passengers air traffic in the world beating US and China hands down. The US registered air traffic growth of 9.1% while China grew at 8.4%. The high growth in India was attributed to the festival season, declining fares and increasing flight frequency.
100 aircraft fleet airlines
IndiGo has joined the likes of Air India and Jet Airways to have a 100 aircraft fleet. It has 430 more on order which will be delivered by 2026. Air India has 118 aircrafts while Jet Airways has 115.
Aviation Ministry to alter international flying norms
The Civil aviation ministry decided to change the 5/20 norm, governing aviation companies in india. The 5/20 norm requires an airline to operate for a minimum of 5 years and have at least 20 aircraft, before flying abroad. Older airlines have opposed the changes as they fear losing market share to new airlines (Vistara, Air Asia India) which advocate for these changes.
Prospects for aviation industry in 2016
Low-fare airlines will continue to dominate the Indian skies despite recent forays by full-service airlines. In a bid to improve capacity, Spicejet may order 150 aircraft, Indigo ordered 280 aircraft, GoAir ordered 72 planes, while new airlines Vistara and Air Asia are also keen on boosting capacities. Domestic air traffic will see a further rise if fares continue to remain low.
Fuel price - operating margins relation
The operating margins of airlines rise by 1% for every 2% decline in fuel prices. The benchmark brent crude fell by 35% in 2015.