Amit Shah to head panel formed to tackle sexual harassment
Amit Shah to head panel formed to tackle sexual harassment
Jul 24, 2019, 09:09 pm
3 min read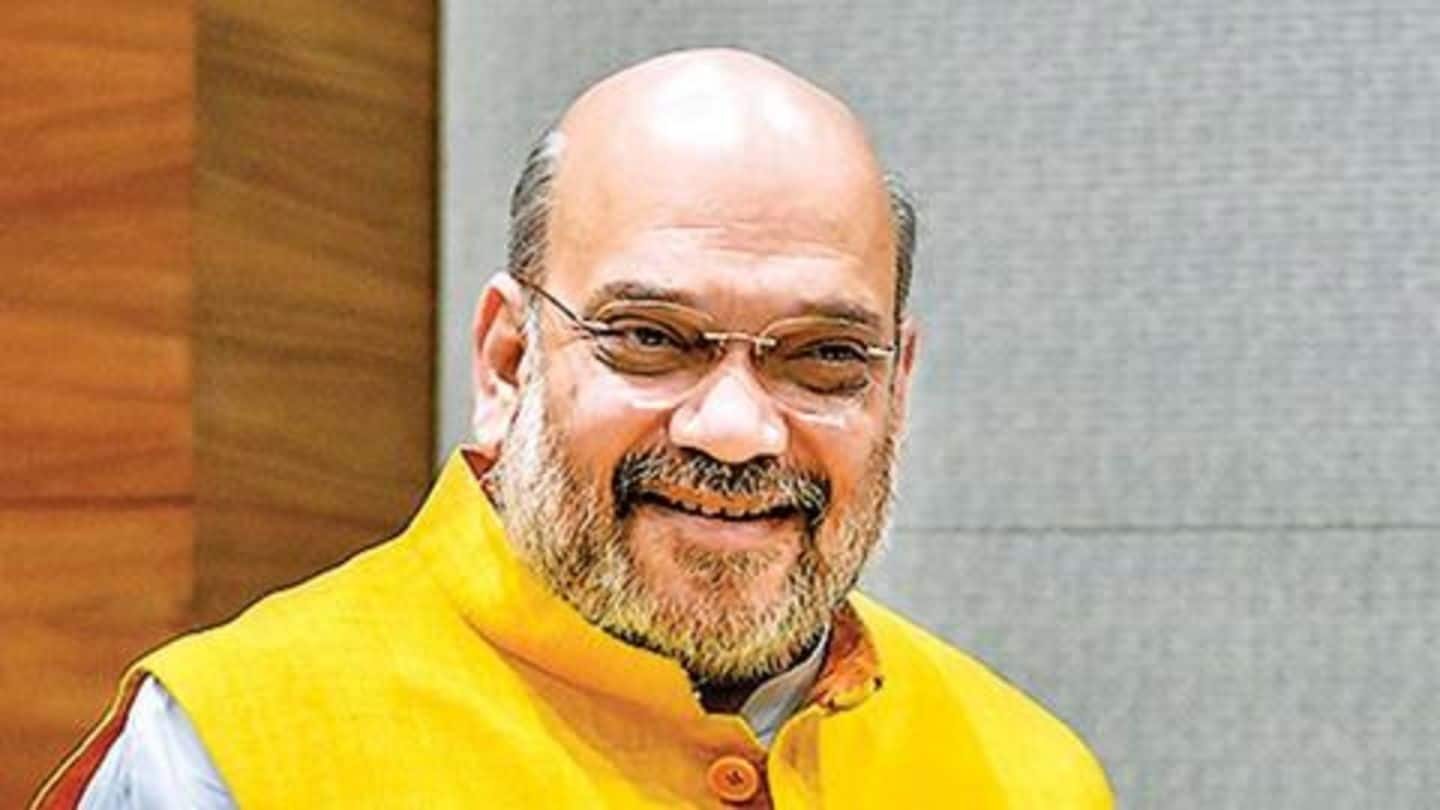 At the peak of #MeToo movement in October last year, the Centre had formed a Group of Ministers (GoM) panel to deal with sexual harassment at workplace. But a few days ago, an RTI inquiry revealed the panel was "dissolved". Now, on Wednesday, the government announced the GoM has been "reconstituted" and Union Home Minister Amit Shah will head it. Here's all about it
Irani, Sitharaman, and Pokhriyal are also part of GoM
Apart from Shah, the panel includes Finance Minister Nirmala Sitharaman, HRD Minister Ramesh Pokhriyal 'Nishank' and Women and Child Development Minister Smriti Irani. A source in the know told The Print that the decision to reconstitute the said GoM was taken after consulting various stakeholders. Apparently, Shah was chosen as chief since he has "zero-tolerance" policy towards such matters.
Official revealed Shah plans to "strengthen" the panel
"Home Minister Shah has a zero-tolerance policy towards these matters. He is keen on strengthening this panel for effective implementation of the legal framework to deal with matters of sexual harassment," a source told the daily.
Panel will suggest measures to improve existing provisions
Other than going through the existing provisions, the new panel will suggest measures to strengthen them. A government official said the recommendations will be given within three months. "The GoM will recommend action required for effective implementation of existing provisions - strengthening the legal and institutional frameworks in order to address issues related to sexual harassment at workplace," the official said.
Separately, WCD Ministry launched complaint's box to help women
After Centre's announcement, the WCD Ministry also launched an online complaints box, called "She-Box", to listen to women's grievances. Irrespective of where they work, women can raise their complaints with the "She-Box". "Once a complaint is submitted to the She-Box, it will be directly sent to the concerned authority having jurisdiction to take action in the matter," a government's statement read.
Notably, Shah's predecessor Rajnath Singh headed the first panel
Like the latest GoM, the previous one was also headed by the then Home Minister. While Rajnath Singh was at the helm of affairs, it consisted of Nitin Gadkari, Nirmala Sitharaman and Maneka Gandhi. The GoM was formed a week after journalist-turned-politician MJ Akbar resigned. He was accused of sexual misconduct by several women. However, the GoM failed to do anything about the menace.
(Un)surprisingly, first GoM only met once in eight months
Meanwhile, the first GoM met only once in eight months. The first meeting was held in December, wherein Maneka suggested that the National Commission for Women (NCW) should be strengthened. She opined that NCW should be given powers to summon people and conduct independent investigations into complaints of sexual harassment at workplace. But that's about it. No other meeting happened after that.
Will this panel be better than the previous one?
So, was this new panel formed due to the poor performance of the first one? Apparently not. "It has been reconstituted because the portfolios, including that of the WCD minister, have changed," the source told the portal. We sincerely hope the new panel doesn't disappoint.