Karnataka: Three Congress MLAs go 'missing' ahead of headcount meeting
Karnataka: Three Congress MLAs go 'missing' ahead of headcount meeting
Jan 18, 2019, 02:53 pm
3 min read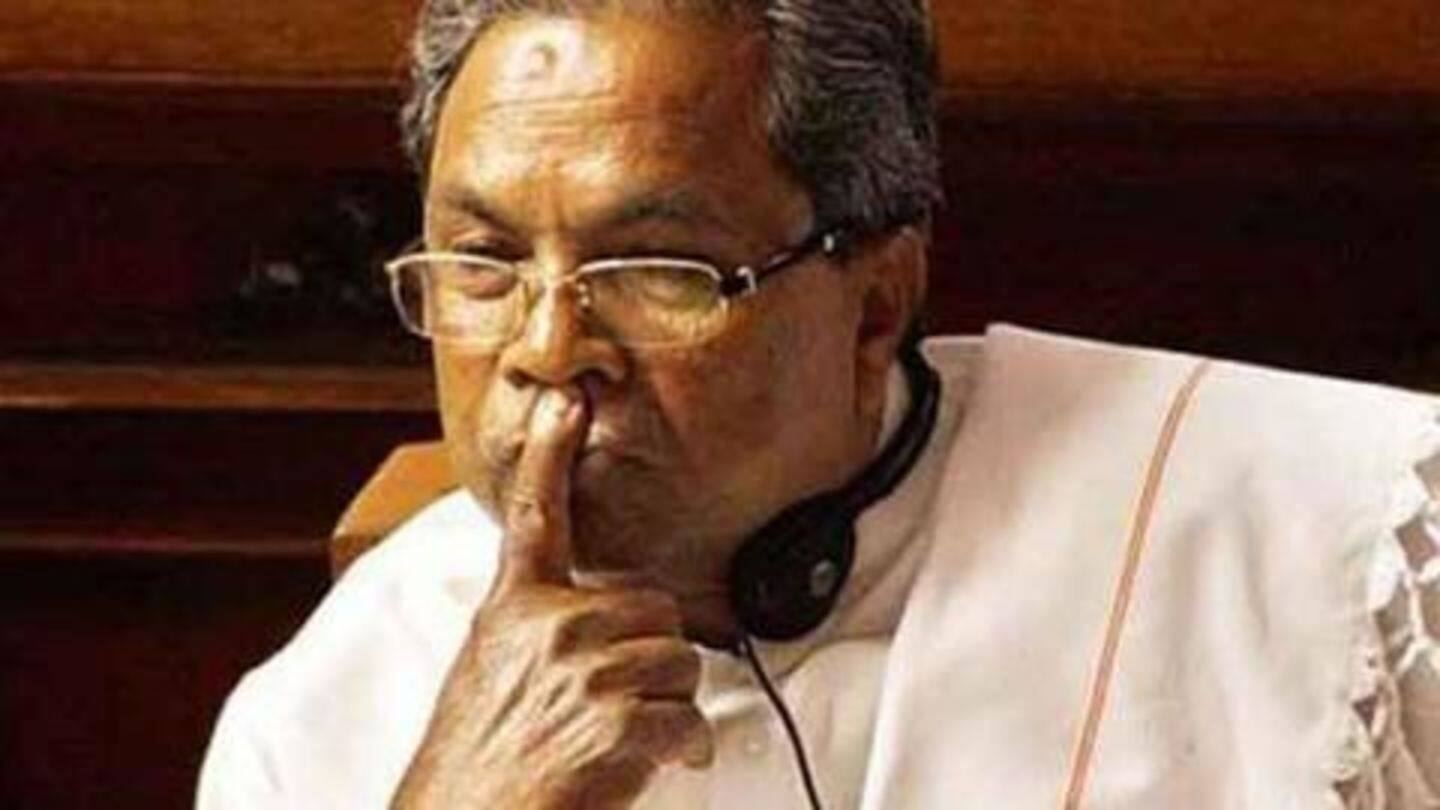 Politics in Karnataka has been mired in twists and turns recently. Adding to the long list of controversies, Congress has asked all its MLAs to be present in a meeting on Friday. The goal is to identify dissenters, who were pondering to switch sides to go to BJP. The grand old party has told the legislators that absentees will be expelled. But the problem persists.
Backstory: The coalition government in Karnataka is under 'attack'
The JD(S)-Congress coalition, which isn't even a year old, got a setback after two independent MLAs withdrew support. While the departures didn't challenge the stability of the government, reports that 3-5 Congress MLAs are 'missing' gave headaches to the coalition partners. Soon allegations were hurled at BJP, which became the single largest party after assembly elections, for poaching MLAs and attempting to topple the government.
Here are details about the 'missing' Congress MLAs
While Congress, which has 80 MLAs is readying itself for the meet, latest reports suggest three 'rebel' lawmakers are staying at a hotel in Mumbai. One of them is Ramesh Jarkiholi, who was upset after Chief Minister HD Kumaraswamy denied him a place in latest cabinet expansion. According to NDTV, BJP parliamentarian, Sanjay Ramchandra Patil met the MLAs this morning.
Much to Congress' fortune, some rebels have returned 'home'
Confusion has taken over the state government's strength in the assembly, but a few 'incommunicado' lawmakers have refuted rumors of tying up with BJP. MLA B Nagendra said he wasn't in touch with saffron party and went to Mumbai for personal reasons. He stressed he isn't unhappy with the Congress but didn't confirm his attendance for the Congress Legislature Party meeting.
Apparently, MLAs don't want to face public in by-polls
With the return of another 'dissident' LBP Bheema Naik, Congress took a sigh of relief and claimed it had dodged 'Operation Lotus'. A senior Congress leader told HT, MLAs aren't likely to ditch the party as they don't want to face the public in by-polls. Meanwhile, BJP has dismissed allegations of Congress and maintained it had nothing to do with their 'missing MLAs'.
Separately, BJP thinks government will fall on its own
Senior BJP leader CT Ravi said no Congress lawmaker was held 'captive', as claimed, but added the cracks are visible. "Dissidence is within your party, and, of course, we will add fuel to that fire, that's politics," he said. This week, more than 100 MLAs of the BJP were herded at a resort in Gurugram. They will reportedly stay there till Congress' meeting ends.