Mamata Banerjee to launch poll campaign at Martyrs' Day rally
Mamata Banerjee to launch poll campaign at Martyrs' Day rally
Written by
Ramya Patelkhana
Jul 21, 2019, 12:12 pm
2 min read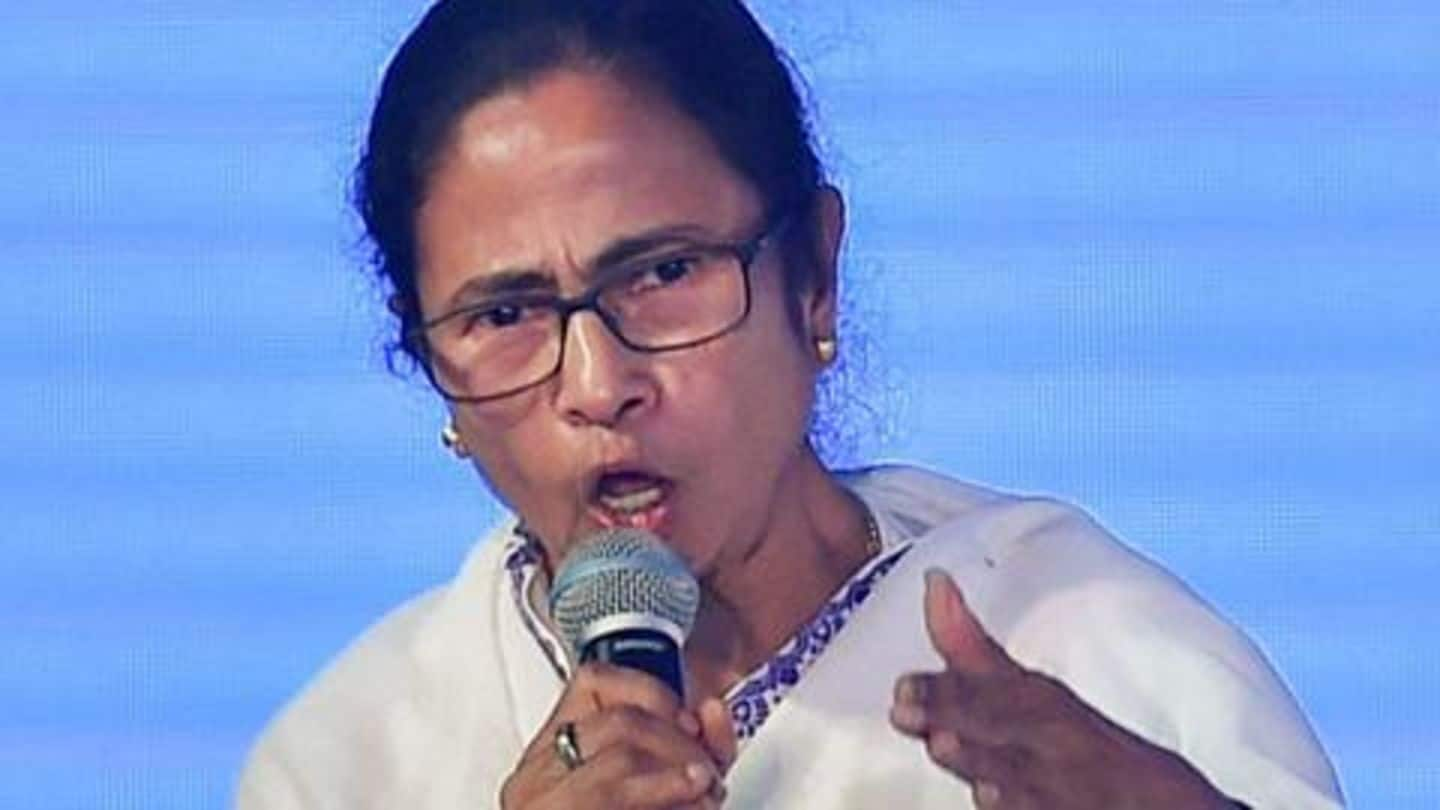 West Bengal CM Mamata Banerjee is likely to launch the Trinamool Congress's poll campaign for the 2021 Assembly elections in the state at its mega Martyrs' Day rally in Kolkata on Sunday. The TMC chief will mark the Martyrs' Day by addressing party workers at the rally where she is also expected to announce the roadmap for the upcoming Assembly polls. Here's more.
Why does TMC observe Martyrs' Day every year?
The Trinamool Congress observes the Martyrs' Day on July 21 every year to pay tributes to 13 workers of the Congress party who were killed in police firing at a rally in 1993. The rally was held in Kolkata by Banerjee, who was then a Youth Congress leader. West Bengal was under the Left Front government at the time.
Pay back cut money before attending rally: WB BJP chief
Meanwhile, TMC's rival BJP has termed the party's Martyrs' Day as "a circus". WB BJP chief Dilip Ghosh earlier said that TMC leaders "must pay back cut money" before attending the rally. "We will not allow any of the TMC leaders to leave for the rally if they do not return the cut money. We will drag them out of the buses," he said.
CM Banerjee accuses BJP of trying to foil the rally
CM Banerjee on Saturday accused BJP of trying to foil the TMC's Martyrs' Day rally by running only 30% of trains that usually operate on Sundays. "I have heard that the railways will not operate the usual number of trains tomorrow at the behest of the BJP. I have information that they will run only 30% the trains usually run on Sundays," she said.
Banerjee's address at rally to be focused on upcoming polls
At the annual rally, Banerjee usually announces TMC's future programs but this year, her address is expected to be focused on the upcoming Assembly polls. The rally comes in the backdrop of TMC's poor performance in the Lok Sabha polls in which it won only 22 seats -12 less than the 2014 tally- while BJP gained 18 seats, 16 more compared to last time.
TMC supremo ropes in poll strategist Prashant Kishor
After TMC's poor show in Lok Sabha polls, Banerjee has roped in poll strategist Prashant Kishor to help the party win in the upcoming West Bengal Assembly polls. Kishor along with his team will also attend TMC's Martyrs' Day rally to understand the people's mindset.