Lalu's son attacks Nitish, accuses latter of political manipulations
Lalu's son attacks Nitish, accuses latter of political manipulations
Jun 26, 2017, 03:36 pm
3 min read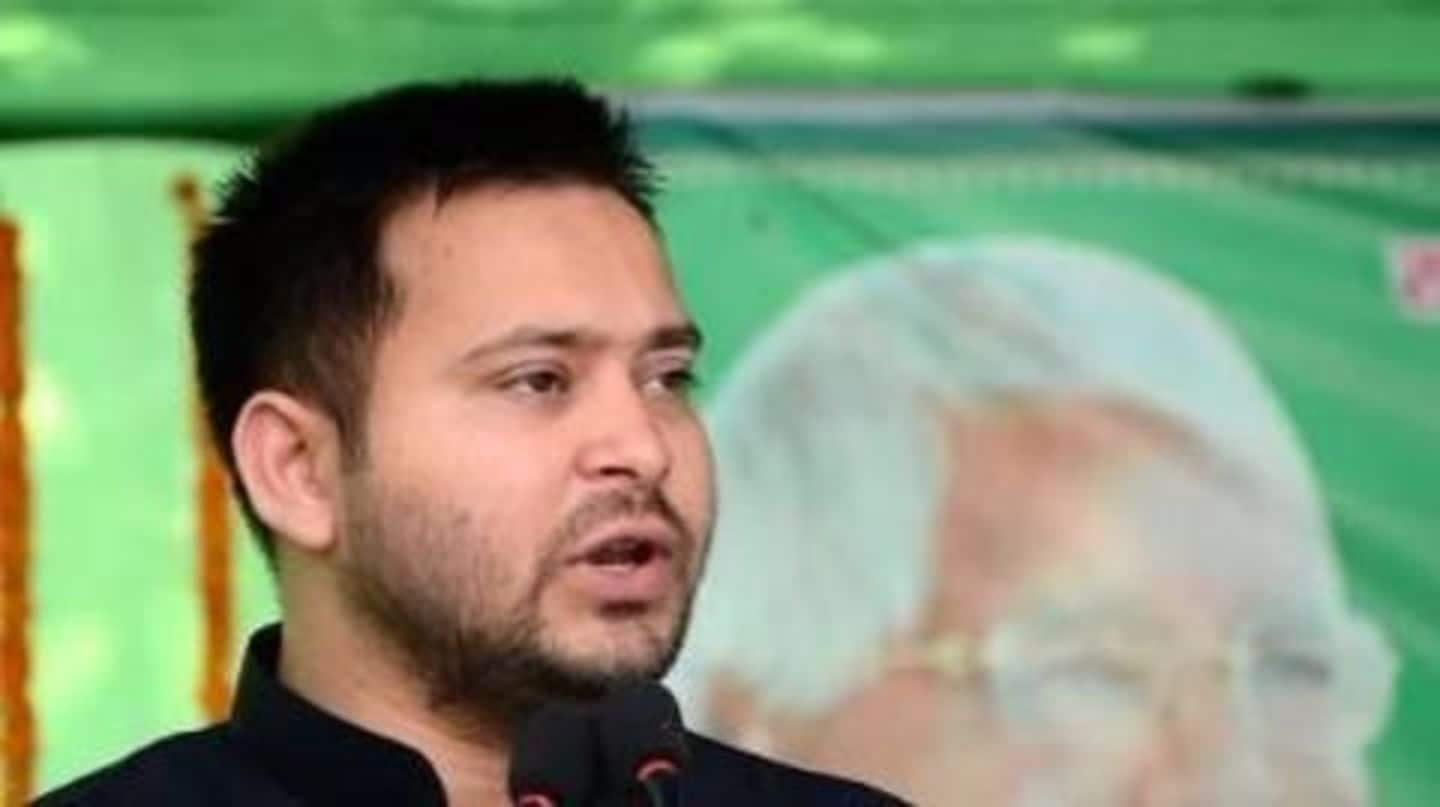 Without specifically naming anyone, Bihar's Deputy CM Tejashwi Yadav attacked Nitish Kumar of playing an opportunist with reference to the latter siding with NDA's Presidential candidate Ramnath Kovind. Being very subtle, Yadav said that people-centred politics may not work in the long run. Tejashwi also took a dig at the Opposition stating that 'politics isn't a part-time venture'.
A look at Tejashwi's barb
The Bihar Deputy CM in his series titled 'Dil ki Baat' expressed how RJD supported JDU without naming their respective political parties, and how opportunistic behaviour might call for trouble. He added that twisting of political motives might end up making or breaking governments. Stealthily, he also added that political manoeuvring is not a part-time job.
Will this remark bring political differences between RJD, BJP?
The remark made by Tejashwi Yadav did not go down too well with their ally Janata Dal United (JDU) members. They were quick to point out that they weren't aware on whom were the snide remarks aimed at but in the long run it would might lead to differences between the two political parties.
Tejashwi Yadav's snide remarks opens up plausible conclusions
With Tejashwi's remarks out in open, it is not hard to guess that both Rashtriya Janata Dal (RJD) chief Lalu Prasad Yadav and Congress are aware of the Bihar CM siding with the saffron party when it came to voting of the Presidential candidate. Meanwhile, it has also hinted that it is a rough road for the RJD and JDU in time to come.
Is mudslinging wise when the minister is in soup himself?
The Bihar Deputy CM has been embroiled in a soil scam which is currently ongoing. Tejashwi has also been accused of giving a contract worth Rs. 90 lakh to a company for pathways construction and betterment of the Sanjay Gandhi Biological Park without a formal tender.
Brickbats between both party leaders
JDU's party president Bashishtha fumed upon hearing the remarks stating it might lead to breaking of the grand alliance of the two political parties. Meanwhile, another spokesperson from JDU said that RJD had crossed its limits. On the other hand, RJD leader Raghuvansh Singh hit back saying that RJD had a strong support base and isn't a weak party.
Damage control: Tejashwi Yadav tries to wrap it up
In an attempt to cover up for his comments and to not to receive further backlash, Tejashwi Yadav made another remark stating that he didn't mean to ruffle up feathers rather it was a casual statement regarding the Opposition. He clarified by saying that it had nothing to do with the Presidential elections. The damage was, however, done until then.