4 times father-son duo, Gowda and Kumaraswamy took U-turns
4 times father-son duo, Gowda and Kumaraswamy took U-turns
May 24, 2018, 03:36 pm
2 min read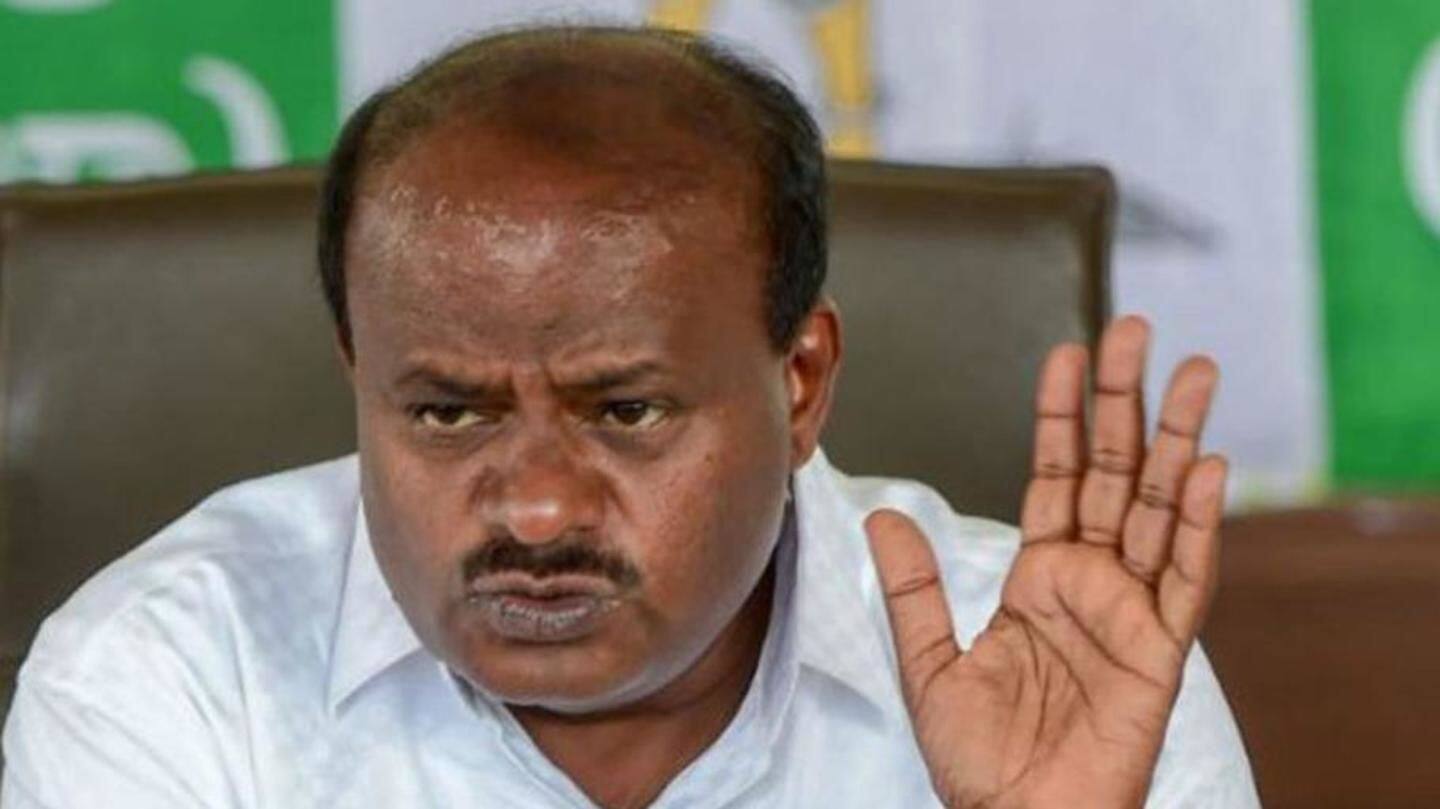 Newly sworn Karnataka chief minister, who had earlier promised farm loan waiver within 24 hours of assuming power, now claims that his coalition government has limitations. "We have to compile the manifesto of two parties and after improving the economy of the state, we will waive farm loans. There is no question of my backtracking," he said. Here are 4 instances when he and his father took U-turns.
Kumaraswamy takes a U-turn?
Denying allegation of a U-turn, Kumaraswamy said, "Giving security to you all is the duty of our coalition government.... Whatever assurances Congress and JDS have given, all those will be fulfilled. There is no need to doubt us. I am with you all." What appears to be a turnaround, is not a first for the 'kingmaker', who is now the king of Karnataka.
"Both Congress and BJP are enemies"
Earlier, Kumaraswamy had declared his party won't ally with the BJP or Congress. "Both Congress and BJP are enemies," he had said. He claimed Congress wanted to finish JD(S), and to protect it, he aligned with the BJP twelve years ago. Now, his choice to go with the Congress is perplexing to Kannadigas. Moreover, like son, father HD Deve Gowda has also taken U-turns.
"I will leave Karnataka if Modi becomes PM"
In 2014, before the Lok Sabha election, Gowda had vowed to leave Karnataka if Narendra Modi became the Prime Minister. Shortly after his statement, Modi said in an election rally, "I request Deve Gowda to come and live in Gujarat if he wants to leave Karnataka." When Modi became the PM, Gowda did not leave his house, let alone Karnataka.
"Will not back Congress, BJP in hung House"
Like his son Kumaraswamy, Deve Gowda denied all speculations of his party aligning with the BJP or the Congress before assembly elections. Of his former pupil Siddaramaiah, Gowda said, "That was a blunder I committed. I brought up that boy and he stabbed me in the back." Today, he has successfully made his son the CM, even though it means aligning with the Congress.