#MaharashtraCrisis: Sena gets Governor's invitation, its minister resigns from Centre
#MaharashtraCrisis: Sena gets Governor's invitation, its minister resigns from Centre
Nov 11, 2019, 08:31 pm
3 min read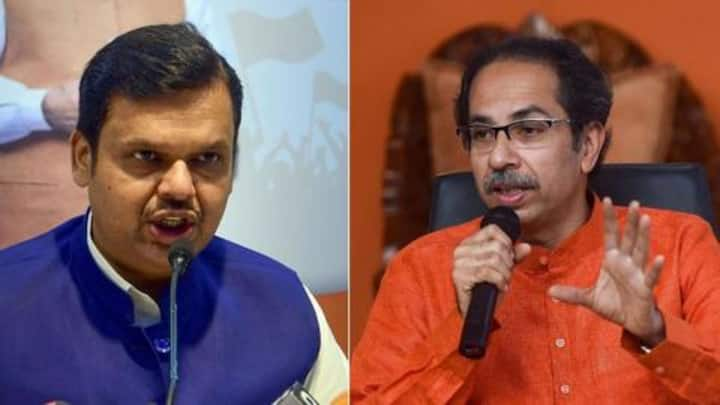 The political impasse in Maharashtra took another turn on Sunday when Bharatiya Janata Party (BJP) told Governor Bhagat Singh Koshyari that it will not stake claim to form a government. Soon, the ball landed in BJP's bitter ally Shiv Sena's court, with Koshyari asking if the Uddhav Thackeray-led party had the "willingness and ability" to form a government. Will Sena respond in the affirmative?
Context: Sena and BJP quickly went from friends to foes
The saffron parties fought October 21 polls together, and on October 24, when results were declared, they won a comfortable number of seats to form government in the 288-seated Assembly. But the story took a dramatic turn when Sena demanded a rotational CM arrangement, something BJP wasn't willing to concede. After days of attacks, counter-attacks, and back-channel talks, BJP finally said it lacked numbers.
Koshyari invited Sena, but with a rider
Now, BJP had the largest number of MLAs, 105, so naturally, Koshyari called the party. But after it refused, the Governor approached the second-largest party, Shiv Sena, as it won 56 seats. Late in the evening, a member from Koshyari's office said, "The Sena will have to inform the Governor about its stand by 7.30 pm on Monday (November 11)."
If Sena wants its CM, it'll have to make compromises
Pertinently, after BJP pulled itself out from the game, Sena's firebrand leader Sanjay Raut said Maharashtra will have a CM from his party "at any cost". With Koshyari extending the invitation, Sena has got a chance to fulfill this dream, but the options before Thackeray are slim. Obviously, Sena will have to approach Congress and NCP, and Sharad Pawar's party has laid some conditions.
Walk out of NDA, NCP told Sena
NCP spokesperson Nawab Malik said if Sena wants their support, it will have to snap ties with NDA, their minister Arvind Sawant will have to resign, and a common agenda will have to be framed. "If they are agreeable to these conditions and send us an official proposal, we are willing to consider it. Our legislators are meeting on November 12, where this can be discussed," he said.
Interestingly, Arvind Sawant has resigned from Union Cabinet
As it turns out, one demand of NCP has already been met. A short while ago, Sawant, the Union Minister of Heavy Industries and Public Enterprises, resigned from Prime Minister Narendra Modi's Cabinet. "Shiv Sena's side is the truth. Why stay in the government in Delhi in such an environment? That is why I am resigning as Union Minister," he tweeted this morning.
Separately, BJP and Congress will hold meetings
Meanwhile, Congress, which has shown reluctance in joining hands with Sena, will hold a meeting with its elected MLAs. Senior leaders Madhusudan Mistry and M Veerappa Moily will reportedly go to Jaipur to speak with legislators, who have been sequestered in a resort to prevent "poaching". Meanwhile, BJP will also hold a meeting at former CM Devendra Fadnavis' residence in Mumbai.