Ahead of 2019, Mamata Banerjee's TMC undergoes heavy restructuring
Ahead of 2019, Mamata Banerjee's TMC undergoes heavy restructuring
Jun 07, 2018, 05:33 pm
2 min read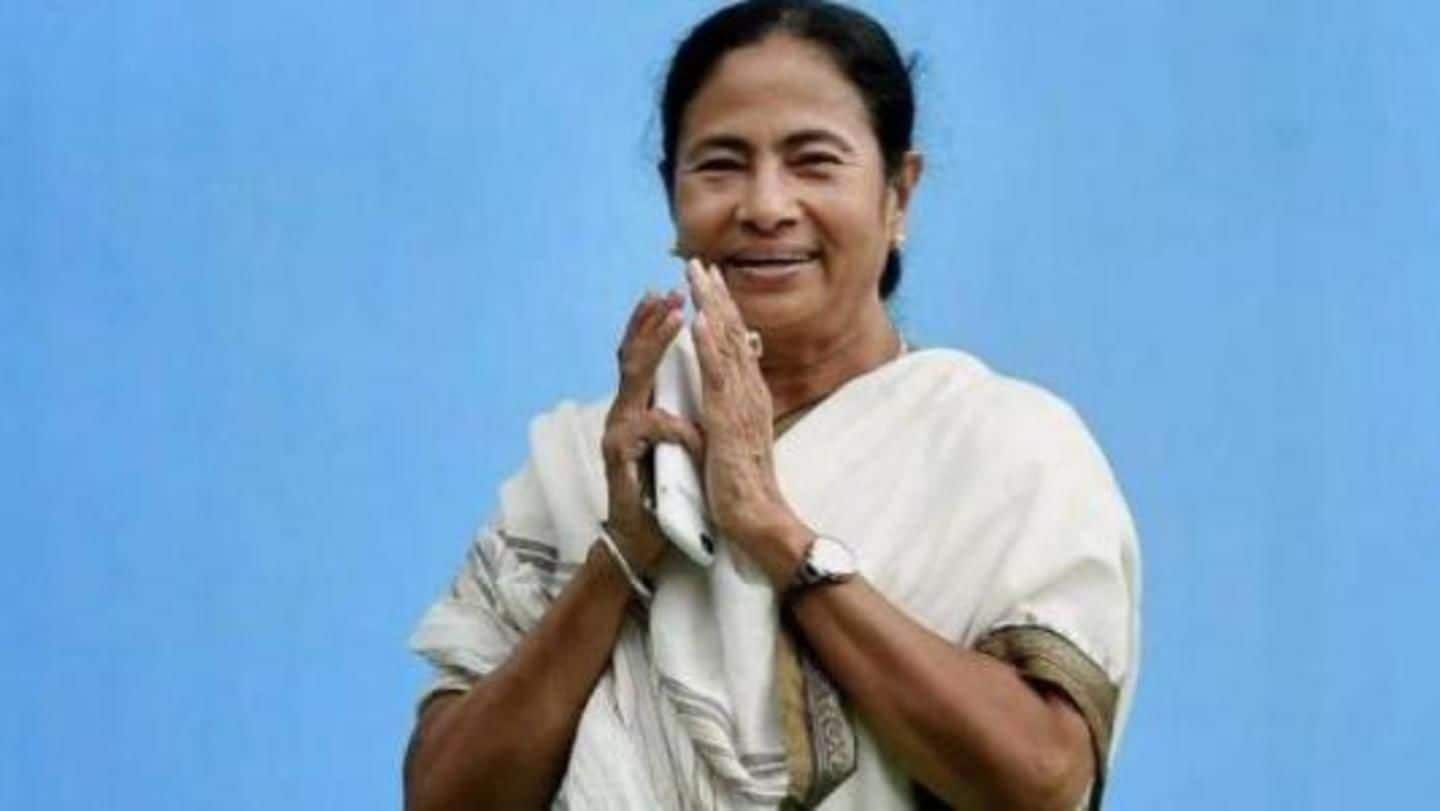 WB CM and TMC Chief Mamata Banerjee is gearing up full-time for the 2019 battle. A day before meeting other non-BJP parties in Karnataka, she chaired a meeting to divide party-leaders among three key tasks, a member said: national politics, state administration, and state-level party organization. While pushing nephew Abhishek Banerjee forward, she herself has stepped back from certain activities, at least for now.
CM divides teams for state administration and party organization
On May 22, Banerjee chaired a closed-door meeting where she allocated leaders individual responsibilities. State administration will be handled by Rural Minister Subrata Mukherjee, Education Minister Partha Chatterjee, Finance Minister Amit Mitra, and Power Minister Sovandeb Chattopadhyay. Meanwhile, state-level party organization will be under TMC MPs Subrata Bakshi and Partha Chatterjee, Youth Minister Arup Biswas, Urban Minister Firhad Hakim, and Transport Minister Suvendu Adhikari.
Banerjee herself will be at the national forefront
As for Banerjee herself, she will be overseeing TMC's national strategy, connecting with anti-BJP forces and readying her own party for 2019, with some assistance from party chief whip in Lok Sabha Sudip Bandopadhyay and TMC Spokesperson Derek O'Brien.
Old leaders out, new leaders in
The WB CM has been projecting Abhishek, Lok Sabha MP, as the party's main face in key events, including demonstrations against rising fuel prices. "I am an ordinary soldier. I'll try to discharge whatever the party wants me to do," Abhishek told HT. Three ministers- Churamani Mahato, James Kujur and Abani Joardar- have been dropped from the cabinet, reportedly because of TMC's recent poll-drubbing.
Party focuses on weeding out infighting
Simultaneously, the party has taken a strict stand against infighting. In the latest incident, supporters of the chairman and vice-chairman of North Dum Dum Municipality clashed inside the municipal office. Both were later removed. "We won't tolerate infighting in the party, we had enough of it. If anybody is found to be involved in infighting, strict action will be taken," a senior leader said.
As saffron party expands, TMC worries
The timing is crucial. The BJP has managed to expand its reach in WB, especially in places like Malda, Jhargram, Purulia and Alipurduar. However, with just two Lok Sabha seats out of WB's 42 in its kitty, the saffron party still has long to go.