Salary stopped, stay at official-residence allowed for 'rebel' Sharad Yadav
Salary stopped, stay at official-residence allowed for 'rebel' Sharad Yadav
Jun 07, 2018, 03:31 pm
2 min read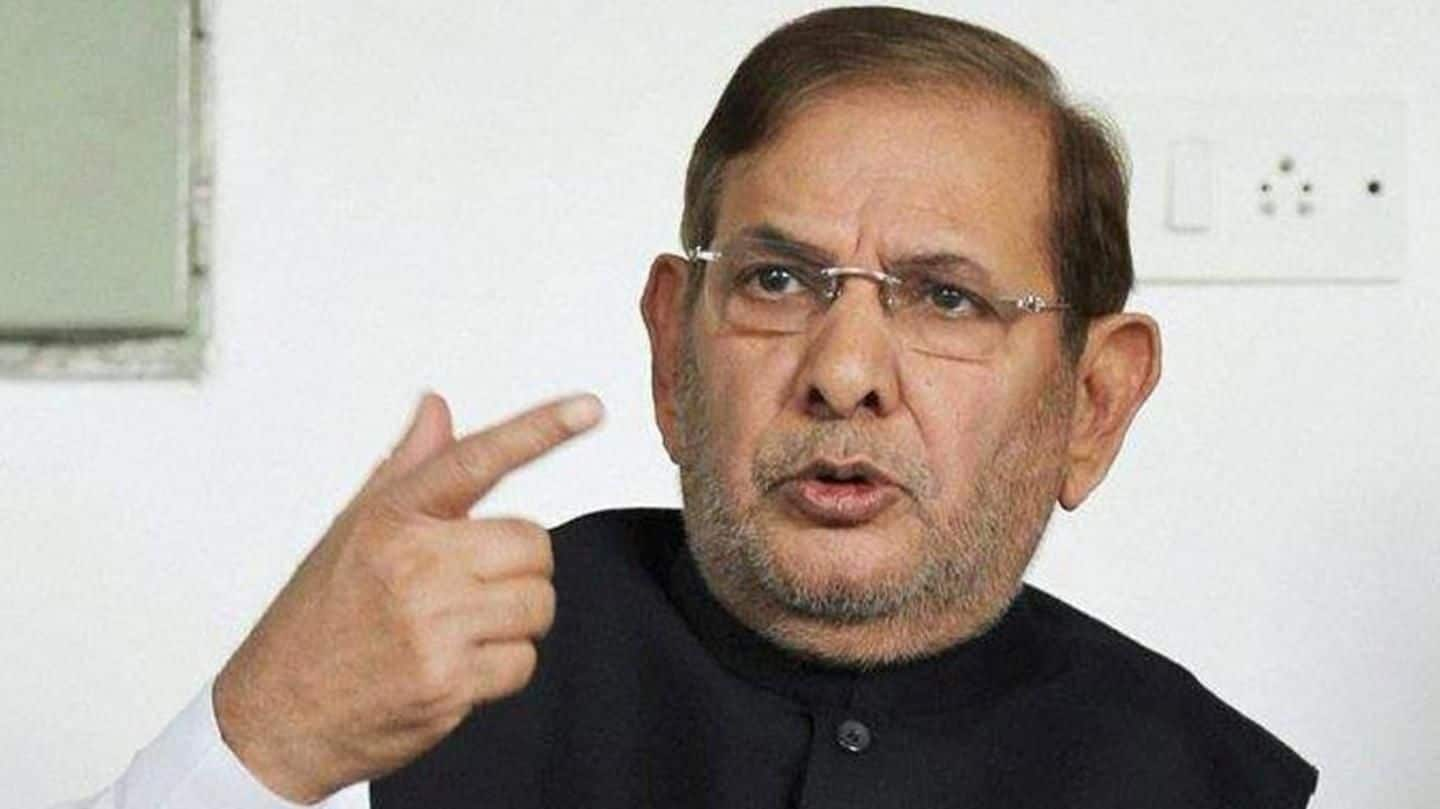 Rebel JD(U) MP Sharad Yadav will not be given a salary and other allowances, the Supreme Court ruled today, till the plea seeking his disqualification as Rajya Sabha member doesn't resolve. However, he has been allowed to stay at his official residence till July 12. The vacation bench of Adarsh Kumar Goel and Ashok Bhushan modified the December 15, 2017, order of Delhi High Court.
After Nitish Kumar dumped grand alliance, Sharad Yadav became adversary
Sharad Yadav was disqualified from Upper House on December 4 last year, under the anti-defection law. After Bihar Chief Minister Nitish Kumar dumped the grand alliance last year, Yadav joined hands with the opposition. Along with refusing interim stay on his disqualification, the Delhi HC court had allowed Yadav to draw his salary and other allowances. JD(U) leader Ramchandra Prasad Singh challenged this verdict in SC.
Wasn't given chance to make case, Sharad Yadav told HC
Citing several grounds against his disqualification, Yadav told HC he was not given a chance to present his arguments. His term was scheduled to end in July 2022. The Rajya Sabha President had disqualified Yadav and MP Ali Anwar together.
Meanwhile, JD(U) filed SLP in SC against Yadav
JD(U) informed court Yadav's disqualification was valid as he formed a new party called 'Loktantrik Janata Dal', after which Singh was asked to give an affidavit to prove his claim. Yadav's counsel Kapil Sibal informed HC the opposite-side filed Special Leave Petition (SLP) in SC meant to strip the veteran leader of benefits. However, JD(U) said the plea in SC was against HC's interim-order.
Supreme Court asks HC to expedite Yadav's plea soon
Supreme Court asks Delhi High Court to hear and expedite Sharad Yadav's plea challenging his disqualification from Rajya Sabha.

— ANI (@ANI) June 7, 2018