Goa: BJP looks for alternatives, Parrikar being airlifted to AIIMS
Goa: BJP looks for alternatives, Parrikar being airlifted to AIIMS
Sep 15, 2018, 11:19 am
2 min read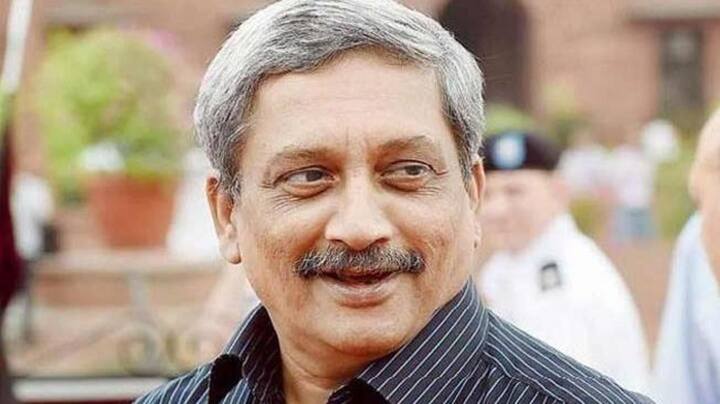 Goa Chief Minister Manohar Parrikar has reportedly been airlifted to AIIMS, New Delhi for cancer treatment, at 8:00am today. This comes hours after Parrikar called BJP President Amit Shah to tell about his inability to continue as the CM of the coastal state. It was reported that BJP's Central leadership will send a team to Goa on Saturday and look for alternatives.
Since returning from US, Parrikar hasn't attended office
Parrikar returned after treatment from the US on September 6, but hasn't attended office. He was recuperating at home. On Friday, he met BJP and alliance ministers at a clinic in North Goa. With Parrikar not keeping well, the Opposition has started building pressure on the BJP. Congress claimed the administration is in shreds and asked for President's rule to be imposed in Goa.
Ally partners also met Parrikar
After Friday's meeting, Vijai Sardesai of the Goa Forward and Sudin Dhavalikar of the Maharashtra Gomantak Party (MGP) told media that Parrikar was fine. "He is doing work. When he is doing work, where is the question of taking charge," Dhavalikar, who may get deputy CM post, said. Meanwhile, Sardesai said, "Their central observers are expected to come soon."
He looked weak, says Goa BJP general secretary
"It was a meeting called by him as, since his return from the US, he has not met all of us together. He looked weak. But I will still wait to see him recover before saying anything," said Sadanand Shet Tanavade, Goa BJP General Secretary.
Meanwhile, Parrikar had phoned Shah, told about his health condition
Meanwhile, a BJP leader privy to Parrikar's conversation with Shah told News18, that the Goa CM called the Party President to wish for Ganpati festival. "During this conversation, Parrikar apprised Shah about his health condition. Shah told him to continue as the CM until further instructions," he added. He revealed that Parrikar also had a word with Prime Minister Narendra Modi.
Earlier, it was speculated Parrikar would give portfolios to colleagues
Earlier, a PTI report said Parrikar might hand over a few portfolios to cabinet ministers so that the burden on him is reduced. "Thought would also be given to replacing the two ailing ministers in the cabinet, Pandurang Madkaikar and Francis D'Souza," a BJP leader said.