Who is Assbah, KAS officer married to terrorist Bitta Karate?
Who is Assbah, KAS officer married to terrorist Bitta Karate?
Edited by
Abhishek Sharma
Mar 21, 2022, 06:27 pm
3 min read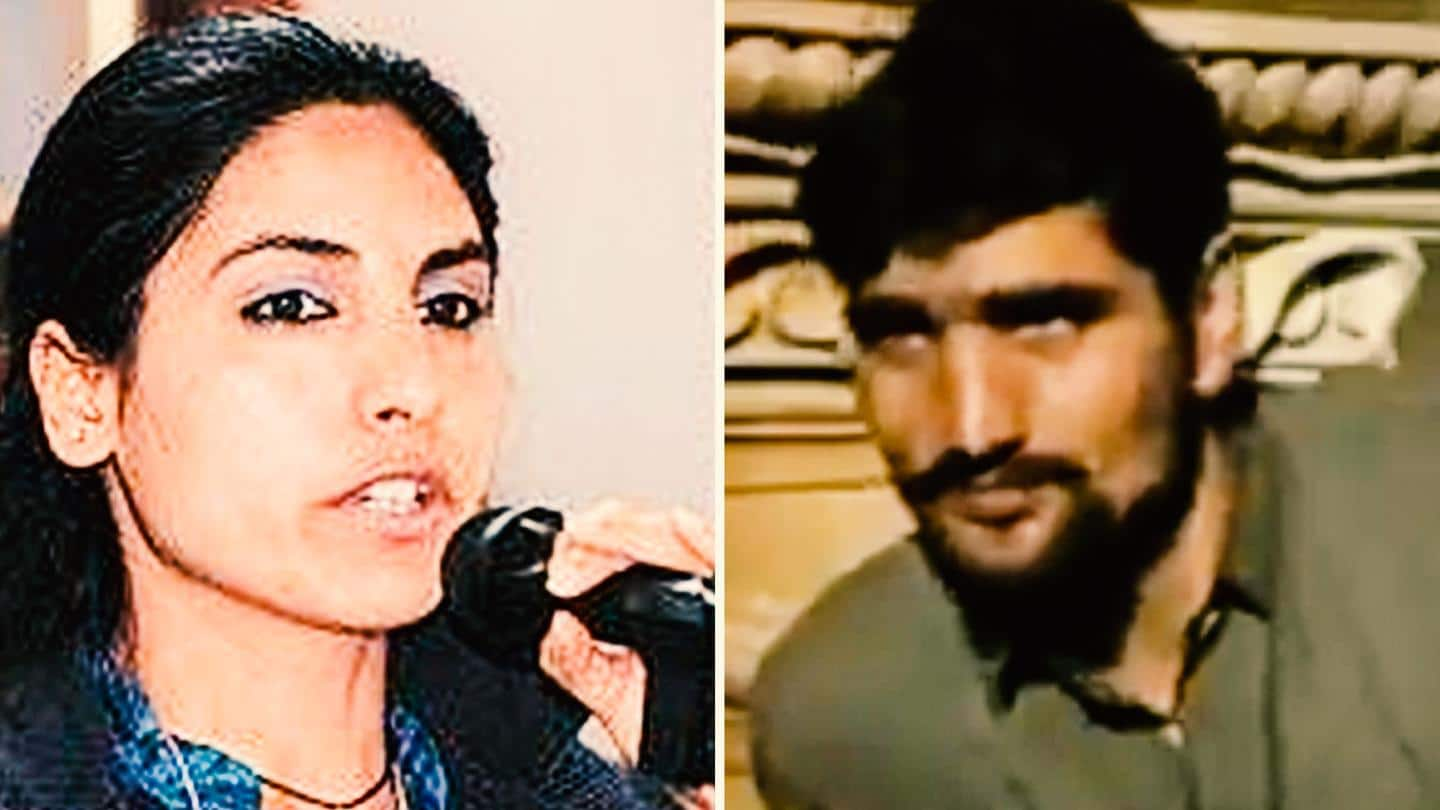 After the release of the film The Kashmir Files, terrorist Farooq Ahmed Dar—also known as Bitta Karate—is back in the news. Dar was arrested and held guilty for killing innocent Kashmiri Pandits in 1990. However, in 2011, he married Assbah Arzoomand Khan, a Kashmiri Administrative Service (KAS) officer, currently serving in the Directorate of Rural Development in Kashmir. Here's more on her.
Bitta—a member of the Jammu Kashmir Liberation Front (JKLF)—was arrested in 1990 on charges ranging from murder to terrorism and following Pakistan's orders to carry out the genocide of Kashmiri Pandits—he allegedly killed 42 people. He was released in 2006 after 16 years in prison. In a 1991 interview, Bitta said he had become a terrorist as he was harassed by the local administration.
Educational qualifications of Khan
Khan holds an MA in Journalism, which she completed in 1999, from the University of Kashmir in Srinagar. She went on to work at the Agriculture University of Science and Technology between 2003 and 2007. She had also done a course in Peace and Conflict Studies from a university in Germany. Later, she had cleared the Kashmir Administrative Service (KAS) exam in 2009.
The couple got married in 2011
In 2008, Khan and Bitta reportedly met at a friend's house; five months later, he proposed to her. Khan hesitated—since he was a former militant—but eventually accepted his proposal. Even her parents initially opposed their relationship, but they agreed after much persuasion by Bitta's parents, following which the couple got married in 2011. But Bitta was again arrested in 2019—this time on terror-funding charges.
Why did Khan marry Bitta?
In 2011, justifying their marriage, Khan had said, "In most of the families in the Valley, you will find such instances where a son is a militant while the other son works in the government. Marrying a former militant is not at all surprising for me." "The major point of attraction between me and Farooq was...we belonged to the same community," she added.
Here's how Khan once defended her marriage to former militant
The most shocking aspect of Khan-Dar's marriage is—she's a KAS officer while he's an ex-militant in NIA's custody on terror funding charges. Being a government officer, Khan is ideally expected to stand against those involved in such activities—but she once defended her marriage saying she cleared the KAS exam after meeting Bitta and she would've married him even if she wasn't a KAS officer.
The genocide of Kashmiri Pandits
The targeted killing of Kashmiri Pandits began in January 1990, shortly after the kidnapping of the then-Union Home Minister Mufti Muhammad Sayeed's daughter, Rubaiya, which resulted in the release of some dreaded terrorists. The Kashmiri Pandits were then asked to choose between "raliv, galiv, ya chaliv" (convert, die, or leave). Hundreds of Kashmiri Pandits were killed while thousands were forced to leave their homes.