PM Modi visits cyclone-ravaged Bengal, announces Rs. 1,000 crore aid
PM Modi visits cyclone-ravaged Bengal, announces Rs. 1,000 crore aid
May 23, 2020, 01:03 am
3 min read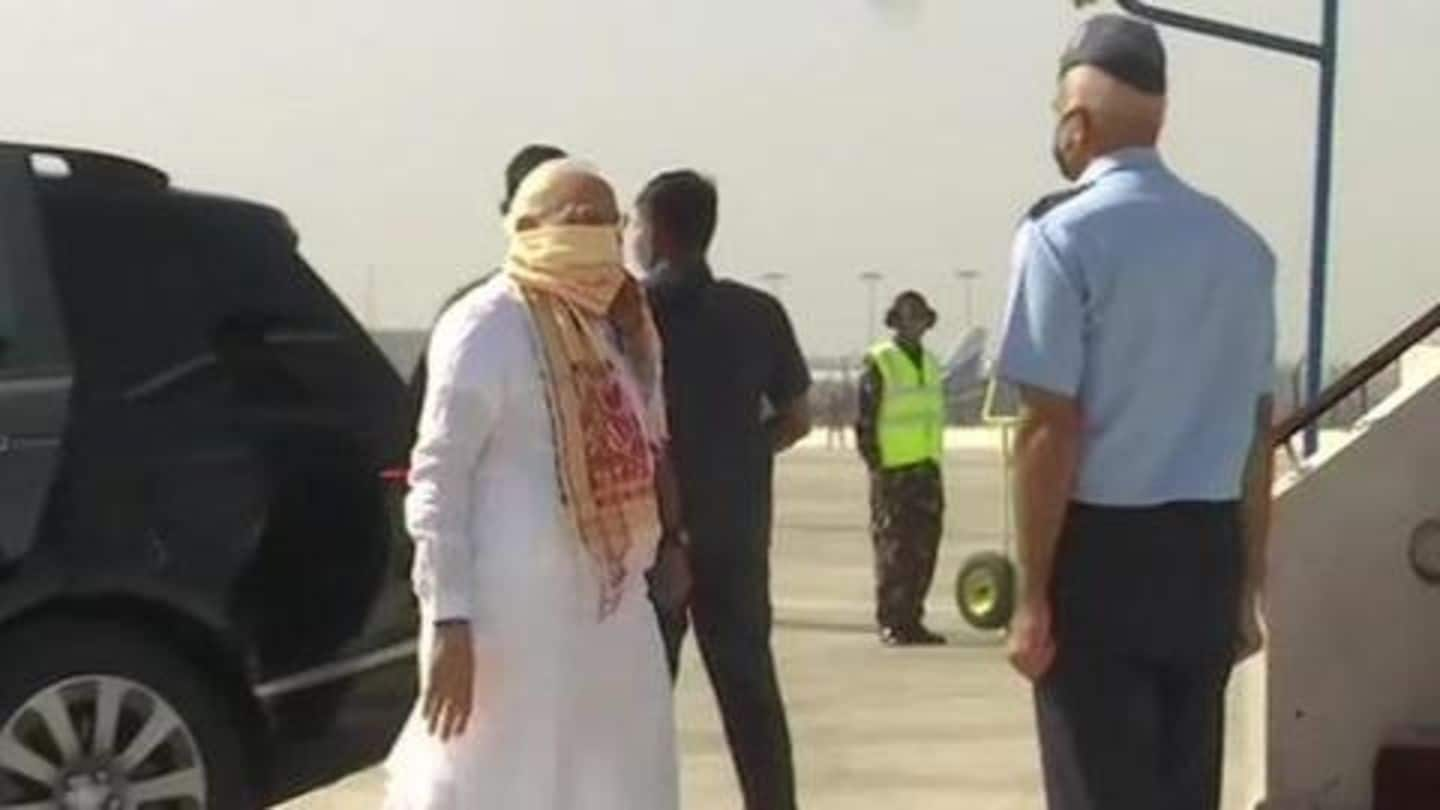 Today, Prime Minister Narendra Modi arrived in West Bengal, to take stock of the situation in the state. Bengal is dealing with catastrophic damage, that the landfall of Cyclone Amphan caused on Wednesday. After reviewing the situation, he announced a Rs. 1,000 crore package and said kin of deceased will get Rs. 2 lakh ex-gratia. Rs. 50,000 was announced for the injured.
Heavy rains, strong winds wreaked havoc in Bengal
Amphan, the worst cyclone to have hit Bengal in 283 years, made landfall on Wednesday evening, flattening fragile homes, uprooting trees and electric poles, flooding streets, and damaging vehicles. Capital Kolkata wasn't immune to the impact, and in some parts power remained off for long hours. Nearly 80 people have died. Banerjee claimed the state suffered losses worth Rs. 1 lakh crore.
PM left Delhi for first time in almost three months
This is PM Modi's first visit outside Delhi in nearly three months. He has been staying in the national capital, overseeing the response to the COVID-19 pandemic. As he arrived at Kolkata Airport, a little before 11:00 am, he was welcomed by West Bengal Chief Minister Mamata Banerjee and Governor Jagdeep Dhankhar. All the leaders wore masks, as a precautionary measure against coronavirus.
Stand with Bengal, said PM Modi
PM Modi assured Bengal citizens that he stands with them. Reminding of the devastating Cyclone Fani, which hit Odisha last year in May when the country was busy with general elections, he added, "Now, after a year, this cyclone has affected our coastal areas. People of West Bengal have been worst affected by it. State and central governments stand with the people."
Banerjee and PM Modi were co-travelers during aerial survey
As PM Modi conducted an aerial-survey, he was accompanied by Banerjee, and BJP leaders Dharmendra Pradhan, Babul Supriyo, Pratap Chandra Sarangi, and Debasree Chaudhuri. Banerjee, who had earlier called the cyclone more devastating than the COVID-19 pandemic, expressed gratitude to President Ram Nath Kovind for "personally calling me to convey his support and concerns for the people of Bengal".
Have never experienced anything like this, declared Banerjee
The destruction has been enormous in Bengal. In the low-lying areas, cars floated in rainwater. A local told HT, "It rained so heavily that water started accumulating in the stilt parking of our residential society." The Trinamool matriarch said worst-affected districts have to be built from scratch. "Area after area has been ruined. I have experienced a war-like situation today," she told media.
Everyone wants Bengal to move ahead, said PM Modi
Banerjee noted that the state was dealing with three crises simultaneously- the COVID-19 pandemic, the return of migrant workers, and the cyclone. Her concerns were addressed by PM Modi in Basirhat, North 24 Parganas. "All aspects relating to rehabilitation and reconstruction will be addressed. We all want West Bengal to move ahead," he said. After devastating Bengal, the cyclone moved towards Bangladesh.